This Mother Found A Huge Snake In Her Son's Bed Biting His Face
The snake, which wasn't a pet, climbed onto the boy's bunk bed before attacking him later that night. WARNING: This post contains graphic images.
The story was shared on Facebook last night, quickly racking up thousands of shares. Craig Baker, who uploaded the photos, said little Tyler is OK, after what must have been a scary couple of hours.
The whole thing went down in the northern NSW town of Macksville, and the snake has since been removed from the house.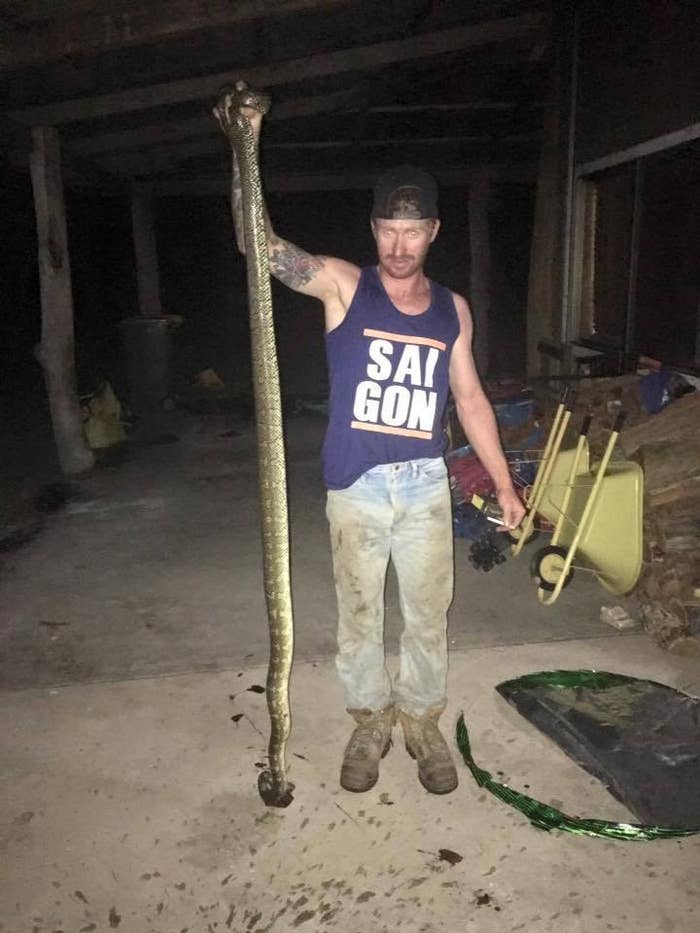 BuzzFeed News has contacted Craig Baker for further statement.