The South Sydney Rabbitohs have finally won an NRL grand final, 43 years since their last in 1971.
But really, this was the moment everyone was talking about.
Sam Burgess is a British forward, whose last game for the Rabbitohs was tonight. He won the Churchill Medal - awarded to the player of the match.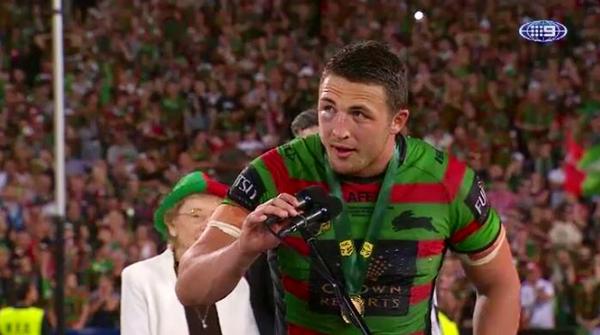 Oh, and he did it all WITH A BROKEN GADDAM FACE!!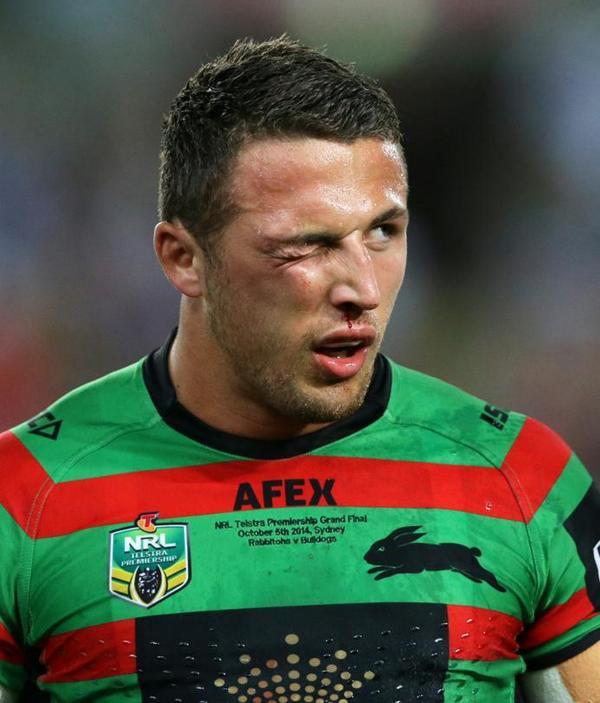 During the FIRST play in the FIRST MINUTE of the game, Burgess ran into an opposition player, colliding heads and resulting in a suspected fractured cheekbone.
Slowly but surely, Big Sam's not-so-pretty crying face spread across social media.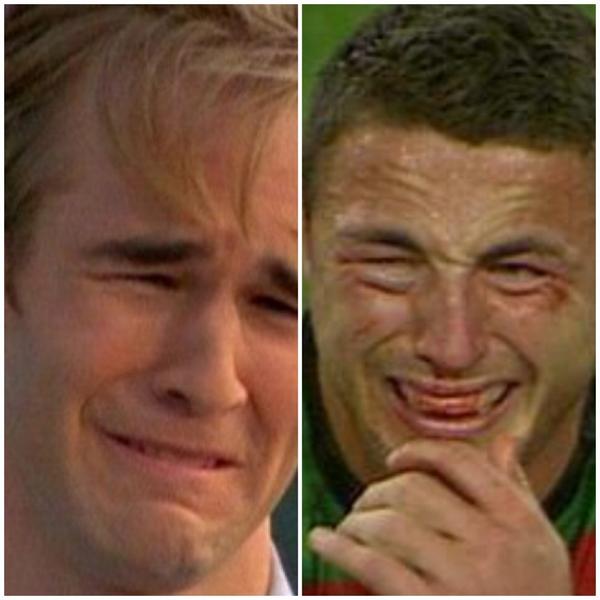 After winning the grand final, Burgess is headed back to the U.K - and a reality show is no doubt being pitched.