The Greens Wants You To Be Able To Test Your Pills Any Day Of The Week
"We can't continue doing the same thing and expecting different results."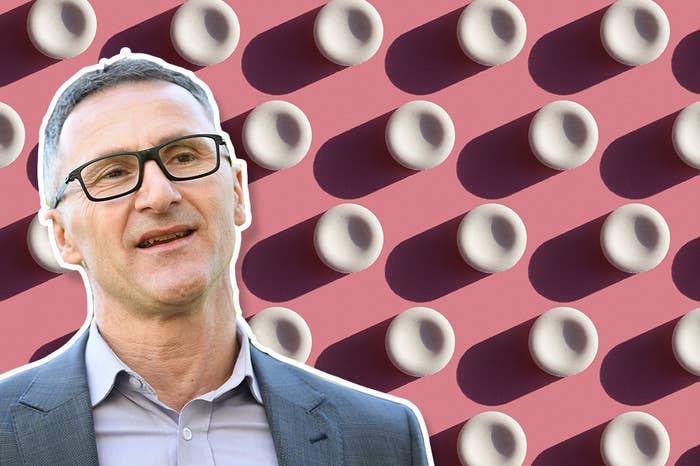 Greens leader Richard Di Natale announced on Friday the party's policy for rolling out everyday pill testing across Australia.

Independently costed by the Parliamentary Budget Office, the proposal would cost $16 million over three years and would see 18 shopfront pill testing services set up in major cities and rural areas.
The testing hubs would be staffed with trained peer support workers and include a world-class spectroscopy testing machine. The proposal would not just cover pill testing for the busy music festival season, and people would be able to get their drugs tested any day of the week.
"The war on drugs is a war on people — it has destroyed thousands of lives and wasted billions of dollars," said Di Natale in a statement. "Instead of protecting the community it is actually placing them at greater risk of harm."
The new proposal from the Greens doesn't just focus on physical testing of drugs, and includes a national drug warning system, providing online advice and information about different pill types.
The services would be set up by the Australian Drug Testing Agency, which would work with law enforcement to ensure the operation runs smoothly.
"Our policy will make pill testing available, easy and free at sites in communities all over the country," Di Natale said. "People will be able to discover whether a pill they're considering taking is mixed with an unknown toxic substance, or whether they're stronger than expected.
"Pill testing has time and time again proven to reduce rates of harm both in Australia and overseas, whereas the Coalition and Labor Party's approach of heavy handed policing with drug dogs only creates more misery.
"We can't continue doing the same thing and expecting different results. Right now, people who consume drugs are relying on the word of their drug dealer, and that leads to tragic outcomes time and time again."
Federal health minister Greg Hunt has repeatedly ruled out ever considering pill testing.
Following the death of two people at the NSW music festival Defqon 1 in September, NSW premier Gladys Berejiklian sought the advice of an expert panel on how to make music festivals safer but also ruled out pill testing ever being an option.
Australia's first legal pill testing was held earlier this year at Canberra's Groovin the Moo festival. Over 100 people lined up to have their drugs tested and two potentially deadly substances were detected.