People Love This Grandma's Reaction To Being Given A Fidget Spinner For Her Birthday
May we all share the joy of an 85-year-old experiencing a fidget spinner for the first time.
And this is Fiona's grandma, Joan, who lives in Lethbridge in Alberta, about 200km away. Recently, Joan celebrated her 85th birthday with family.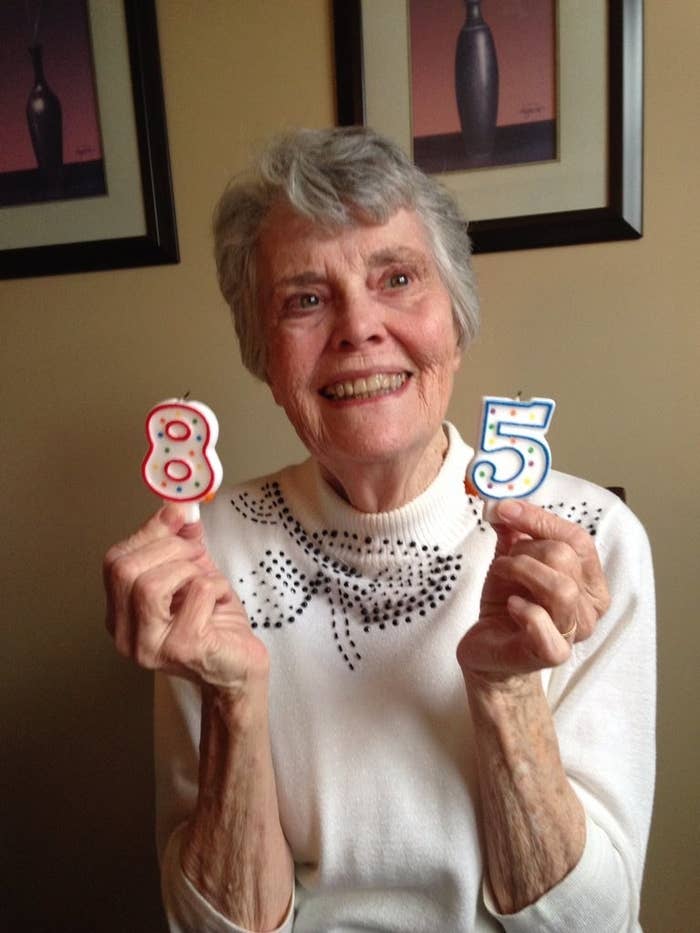 Fiona's mother gave Joan a fidget spinner to enjoy. "My mum was buying other things and saw the fidget spinner at the checkout and bought it on impulse as a funny gift," Fiona told BuzzFeed News.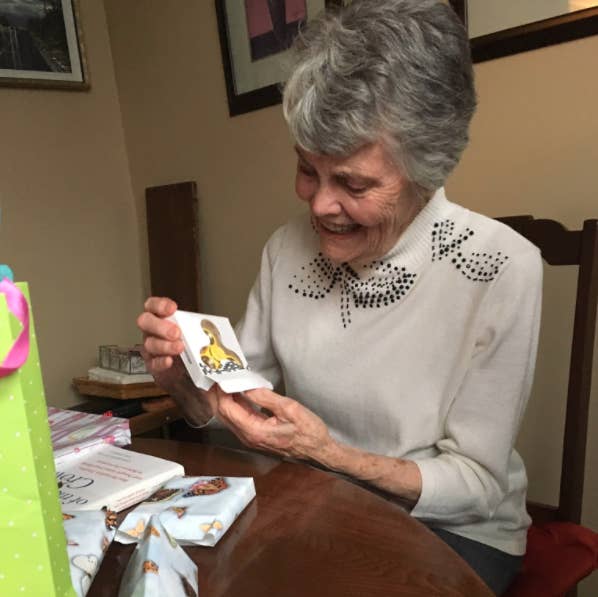 At first, Joan had no idea what she was looking at, but pretty soon found the joy in it (I mean look at the picture).
Fiona tweeted about her grandma enjoying her new fidget spinner and was flooded with messages from people calling Joan "pure" and saying she looked great for 85-years-old. So far, the tweet has over 1,000 retweets.
People were very taken by Joan and her fidget spinner.
In particular THAT photo...
And some even shared their own experience with grandma and a fidget spinner.
"I'm not sure how often she'll be using it, but it's definitely a funny moment seeing her reaction to it," said Fiona. "[People] wish they could be as happy as her."