Recently elected Queensland senator and One Nation Party leader Pauline Hanson appeared on a Christian radio station a fortnight ago, saying she believes "Islam" is trying to take over the three forms of government.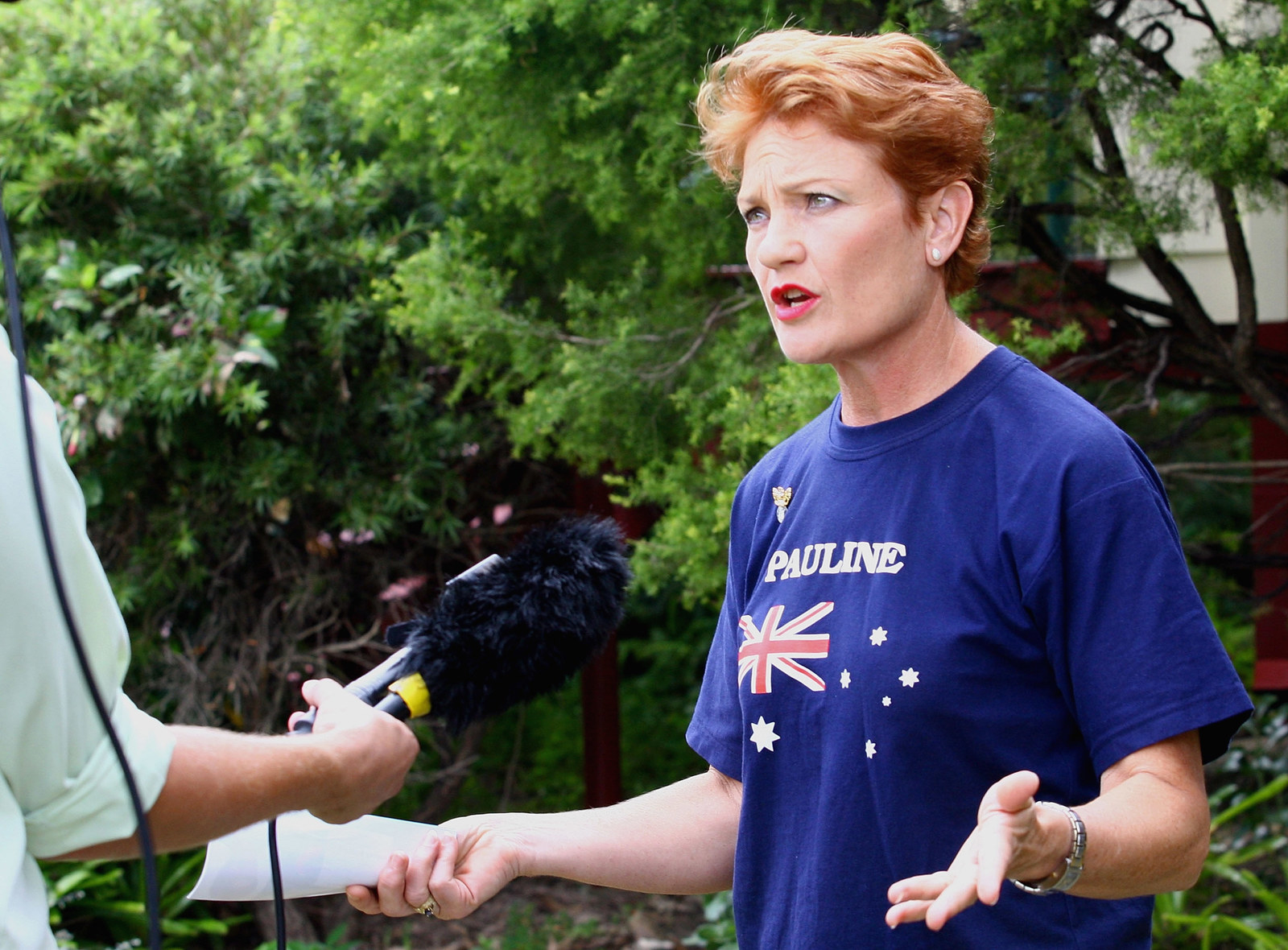 Hanson was speaking on FairdinkumRadio, an "independent media of the people" on June 22 when she told host Leon Pittard that Islam was "a big problem."
This is the warning you see when you enter the Fairdinkum Radio website.
"Just in this last week the former speaker of the house, the congressmen [in the United States] have asked for a inquiry into Islam and the impact it is having on America."

"We need to have a royal commission, because I believe they're hiding behind section 116 of our constitution where it states that the government cannot make an observant on any religion, and I don't see them as a religion."

"I think they are a political ideology that is here to undermine our democracy, way of life, and eventually take over the three forms of government whether it be local state and federal."
Today, the Race Discrimination Commissioner Tim Soutphommasane warned that Hanson's anti-Muslim and Asian comments could inspire hatred and divisions in Australian culture.
"We have plenty of examples about how licensing hate can lead to serious violence and ugliness in our streets and our communities," Dr Soutphommasane told the ABC.
"We shouldn't be doing anything to compromise the remarkable success story of Australian multiculturalism.
"Let's heed to lessons of history and not be complacent about the dangers that face us right now."