After He Got 200 Simpson's Tattoos, This Grandfather Set A New World Record
"It's one of those Mad fold-ins."
Fifty-two year old Michael Baxter has spent $12,000 and undergone 130 hours of tattooing to set a new world record for most number of tattoos from a single animated series.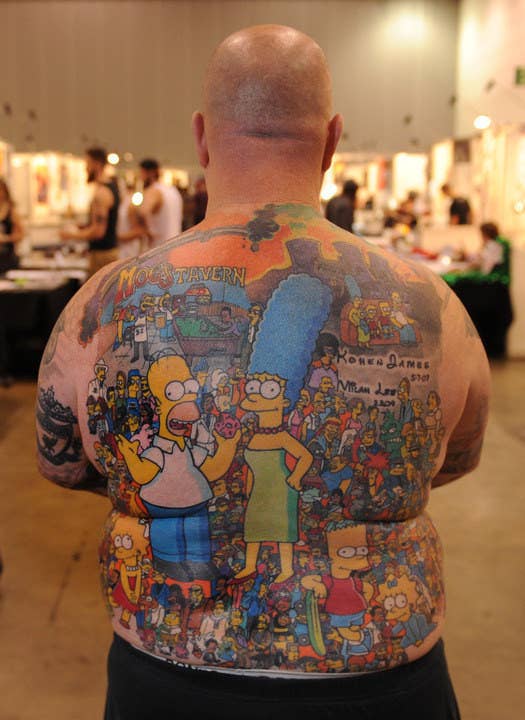 Baxter told 7 News that the project was completely worth it, and the size of it means he'll probably hold the record for some time.
Baxter isn't the only man from the Southern Hemisphere with record-setting Simpson's tattoos, with New Zealander Lee Weir claiming a record in 2014 for his 41 Homer Simpson arm sleeve.
BuzzFeed News has reached out to both Baxter and his tattoo studio for more information.