The Australian public finally heard the results of the same-sex marriage survey on Wednesday, with 61.6% of eligible participants voting "yes".
People cried tears of happiness on the streets, parties broke out in city CBDs, and politicians that had spent the last few months campaigning for a "yes" result sighed with relief.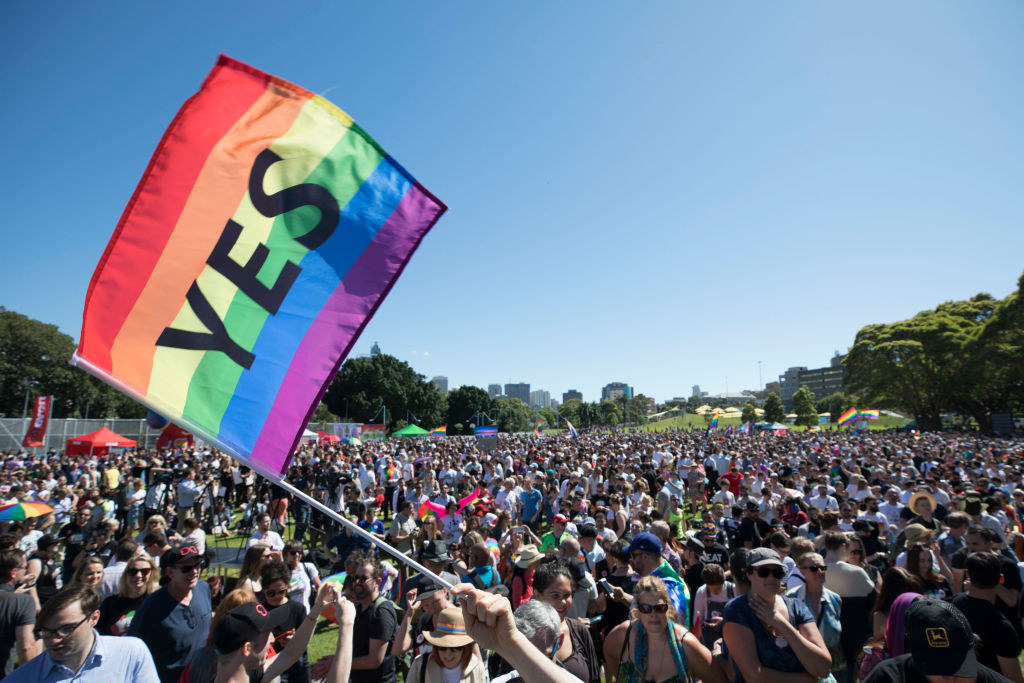 However, many Australian politicians and conservative leaders were left on the wrong side of history, having spent their time campaigning for a "no" vote that ultimately fell below 40% of the postal forms received. Here's how they reacted to the "yes" result:
Australian Conservatives leader Cory Bernardi discussed the result in his newsletter, released two hours after the result was first announced. "A great many more Australians have concerns about the consequences for our cherished freedoms," he wrote.
Bernardi later published a video to the Australian Conservatives YouTube channel:
Liberal senator Andrew Hastie, who urged a "no" vote and wrote an opinion piece in the Herald Sun on the importance of traditional marriage, said he would be abstaining from future voting that would legalise same-sex marriage. Hastie's seat of Canning voted "yes."
One Nation leader Pauline Hanson released a statement after the results were announced saying she was waiting on the government's final private members' bill. "One Nation will take a balanced approach when considering the final legislation," she wrote. Hanson also promised to publicly release the federal bill on her "social media sites" to garner feedback from her supporters.
Backbencher and "no" campaigner Kevin Andrews appeared on Sky News after the result was read out and delivered a series of seriously bizarre statements about gay marriage, gay bakers, Jewish people and wedding cakes ...
It was weird.
Former prime minister Tony Abbott, who toured the world giving speeches on the importance of traditional marriage and voting "no", congratulated the "yes" campaign on its achievement. "The people have spoken and, of course, the parliament should respect the result," he wrote on Facebook.
Western Australian MP Ian Goodenough said he would honour the majority of his electorate — which voted "yes" — even though it was against his personal views.
And Lyle Shelton, considered by many to be the face of the "no" campaign, said this was only the beginning. "It's a disappointment," he said. "We haven't quite got to where we wanted to go."
Shelton also appeared on Sky News and claimed that the "yes" campaign had a leg-up on the "no" team due to the constant campaigning of the "yes" side. He said they had been campaigning for "at least 10 years".