14 Struggles Of Being An Australian Who Doesn't Like Summer
Excuse me brb just gonna go fantasise about a cool winter breeze.
1.
First thing's first, you probably have hayfever.
3.
People make fun of you for not being ~tan~.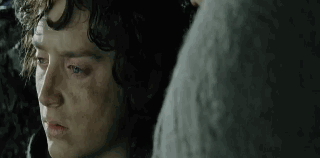 But that's okay, because it's a sin to be tan.
4.
And your love of hot coffee is stifled by the 30+ degree weather.
5.
All your friends go to the beach and you're just like:
6.
You own little summer clothing, as you attempt to deny the season's existence.
7.
People ask you to go outside and **DO** things, but all you can think about is the awful, no good heat.
8.
You long for a casserole, or soup or a hearty, warm-your-soul meal – but the weather is just too DAMN HOT.
9.
Everyone is constantly throwin' guilt on you to get you to come outside.
10.
But you know it's not worth it.
12.
...And everything smells more...
13.
...Because everyone **sweats** more.
14.
...And you don't understand how ANYONE can get a good night's sleep without air conditioning blasting on full.
HOLD ON, MY FELLOW WINTER LOVERS. IT'S NOT LONG NOW.