A group of disgruntled friends have allegedly sent recent mother Jade Ruthven a letter asking her to quit with her constant baby updates.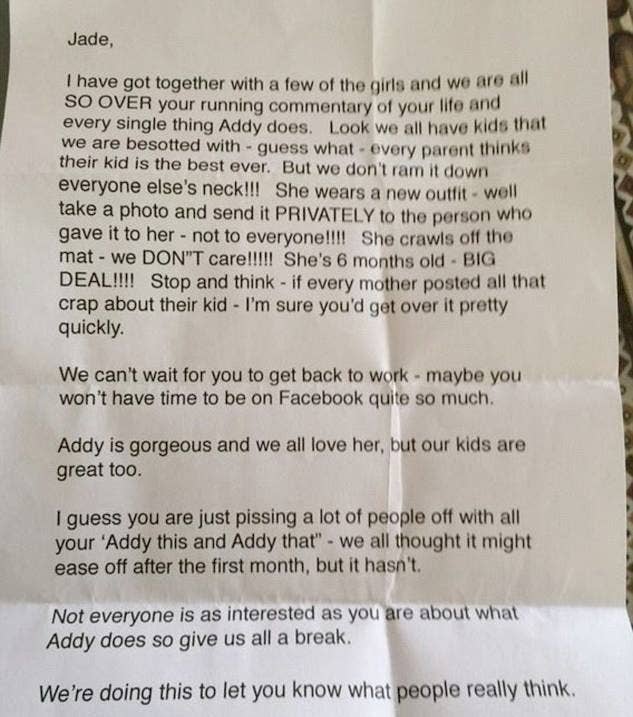 Ruthven was so irritated by the intense letter, she sent it to Australian comedian and writer Em Rusciano – who shared it with her thousands of followers.
People were quick to run to her support...



No word yet on how the baby feels.