Ex-Australian Idol contestant and indie darling Matt Corby cancelled his much-anticipated Sydney show last night, just 10 minutes before he was due to perform.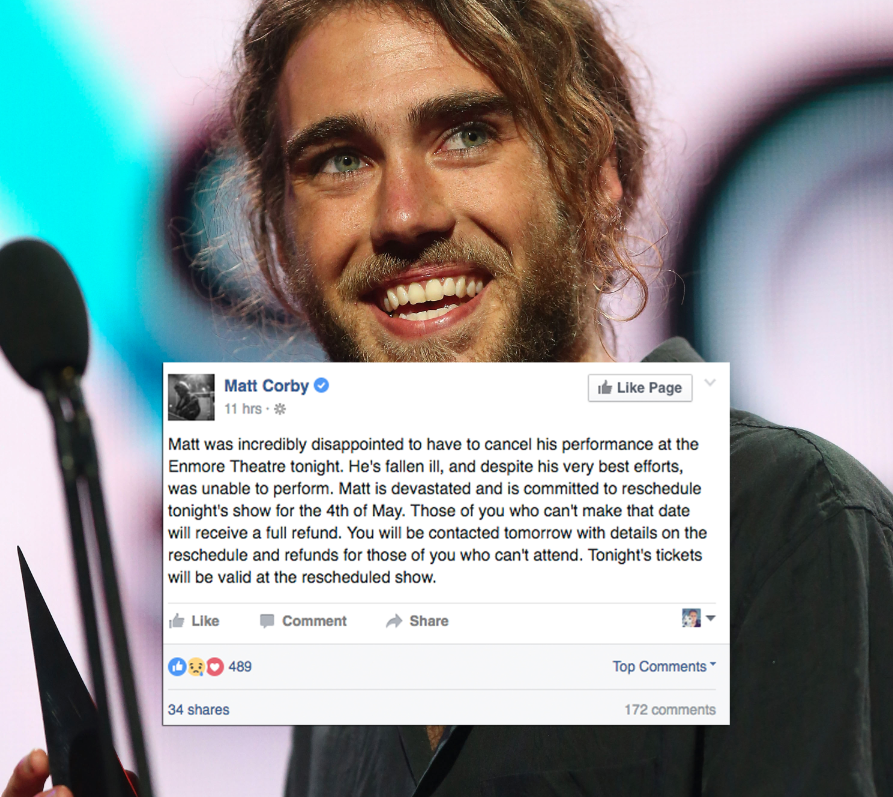 The April 12 show at Sydney's iconic Enmore Theatre had people waiting outside from 4PM yesterday, and plenty were upset when the announcement finally came that Corby wouldn't be hitting the stage.
Tickets for the Sydney show have been refunded to fans, with Corby's show schedule set to resume on May 4.