Lorde And Disclosure's Collaboration Is Finally Here And It's Wild
"It's some of the best stuff I've written."
Lorde and Disclosure's much anticipated collaboration has finally dropped.
The track was debuted on Apple's Beats 1 radio station overnight, with Lorde telling host Zane Lowe the song was about youth and the choices you make.
"We figured out this interesting concept which I really wanted to write about for a while," she said.
"The song is about that moment you realise you're about to do something that's wrong and you're not in your right mind because you're blinded by how badly you want to do whatever it is."
"From a lyrical perspective, it's some of the best stuff I've written," says Lorde.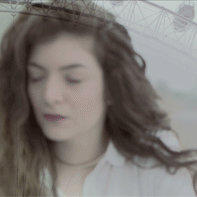 Disclosure's Caracal is the duo's second album and will be out tomorrow.
There was no mention of when the Lorde / Disclosure track will be available for purchase.