Crispin Young Wilson is a server hardware repairer from Hood River, Oregon, who also does some painting on the side. On Sunday, Crispin was getting ready for her latest project.
The finished painting looks absolutely amazing. Crispin used glow-in-the-dark paint so the starscape would be visible only at night, when the lights were off.
Here's what the room looks like with the lights on:
When Benjamin was first shown his new room, he was hesitant and didn't know what the ceiling would look like.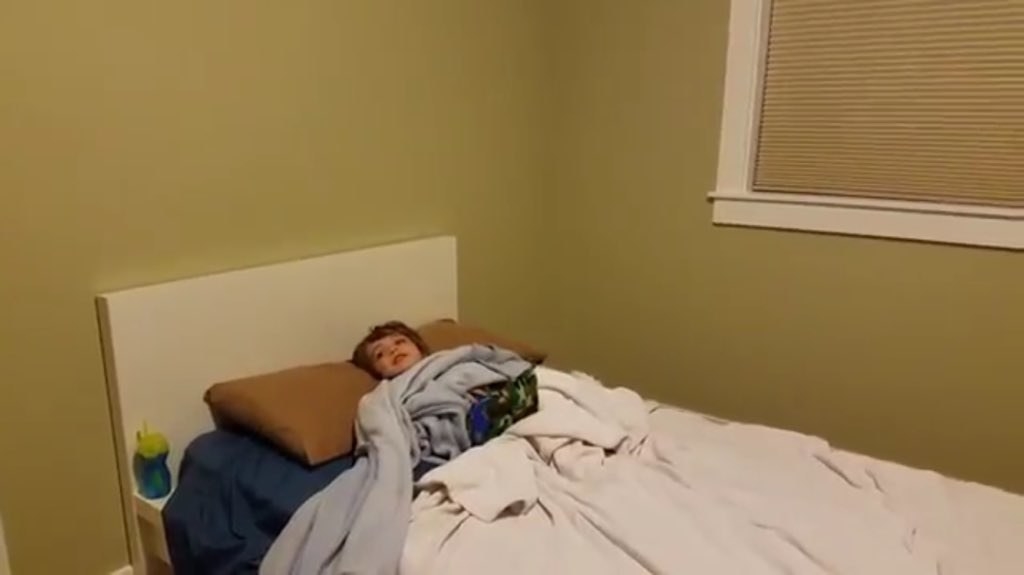 But then his parents flicked the lights off, and Benjamin loved it.
He frantically ran to his light switch to watch the stars above his bed appear and disappear again and again.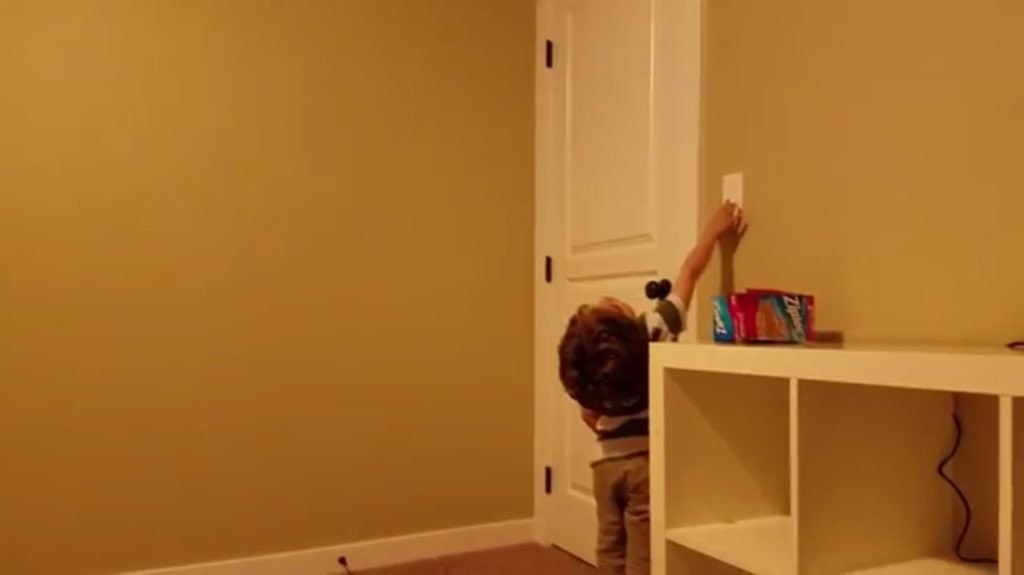 Crispin says she's been painting her incredible artworks for some time. "I've done this for myself in each place I have lived. The landlords either never knew, didn't care, or new tenants liked it and didn't complain," she said.
The original tweet of Benjamin's finished ceiling has more than 30,000 retweets, and Crispin says she has been inundated with requests from people to paint their rooms as well.