This furry little lump is a karrkaratul.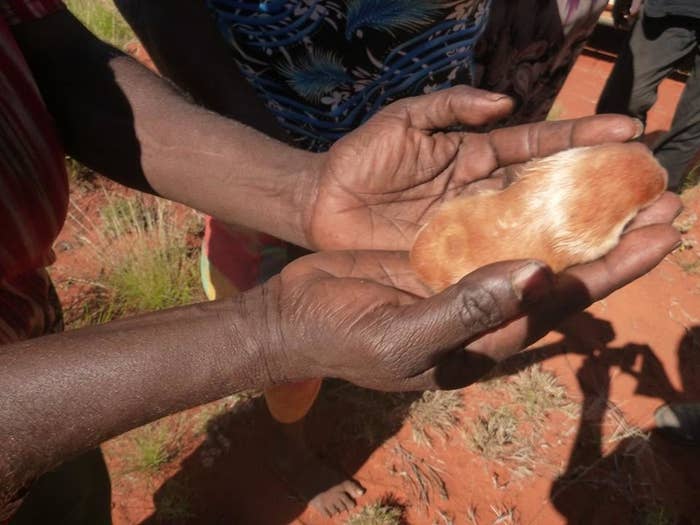 Last week, the Tjamu Tjamu Aboriginal corporation posted a video of one of the little guys above ground, something one of the men present had last seen "many years ago".
"We do occasionally see their tracks at Kiwirrkurra", Kate told BuzzFeed News, "and we also see [their] remains in fox scats, so the foxes are obviously able to get to them and eat them."