People Are Literally Selling Bags Of Air From Kanye West Concerts
One bag was selling for over $60,000 before eBay pulled the listing.
Ninety bids were made on the "Air From Kanye Show" listing, which prompted many to sell their own "Kanye Air".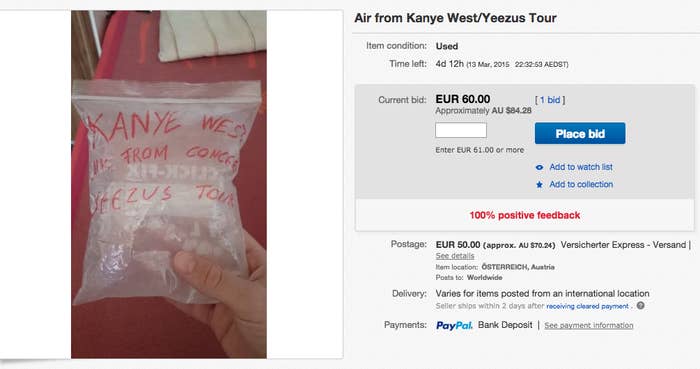 Kim Kardashian also tweeted about the ridiculously priced "merchandise".