Speaking to BuzzFeed News, Australia's Treasurer Joe Hockey confirmed what much of larger Australia has spoken about for years. He loves Nickelback. He always has, and he always will.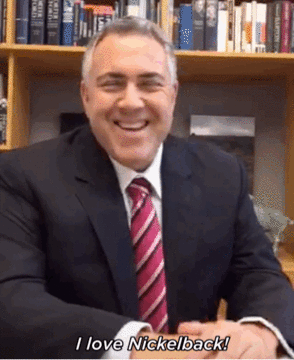 The controversy, of course, stems from Hockey's love of "sing a long rock".
So now we know - not only does Joe Hockey still love Nickelback, he also can't wait to see them in concert again.