Someone Mixed "Elastic Heart" With The "Shia Labeouf Is A Cannibal" Song And It's Perfect
I AM NOT FAMOUS ANYMORE.
Last year, this song / live performance by Rob Cantour went viral. Probably because it prophesised the "cannibal adventures" of real-life ~I'M NOT FAMOUS ANYMORE~ famous person, Shia Lebeouf.
Shia has done a bunch of crazy artistic things since - including his performance in Sia's latest single, Elastic Heart.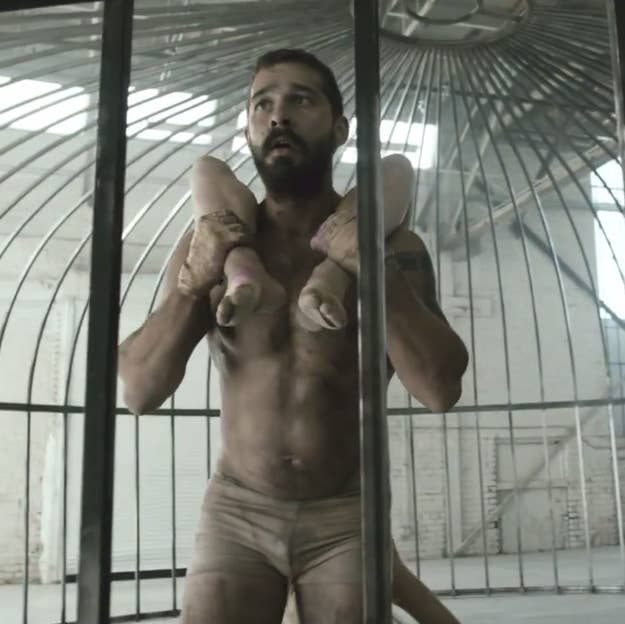 And now someone has combined the two – which really changes the tone of the whole thing.