Grimes Defended Boyfriend Elon Musk Saying He Never Stopped Tesla Workers From Unionizing
Yet another headline perfect for 2018.
In a now-deleted tweet, Canadian musician Grimes (aka Claire Boucher) defended her tech billionaire boyfriend, Elon Musk, against claims that he has stopped his Tesla employees from unionizing.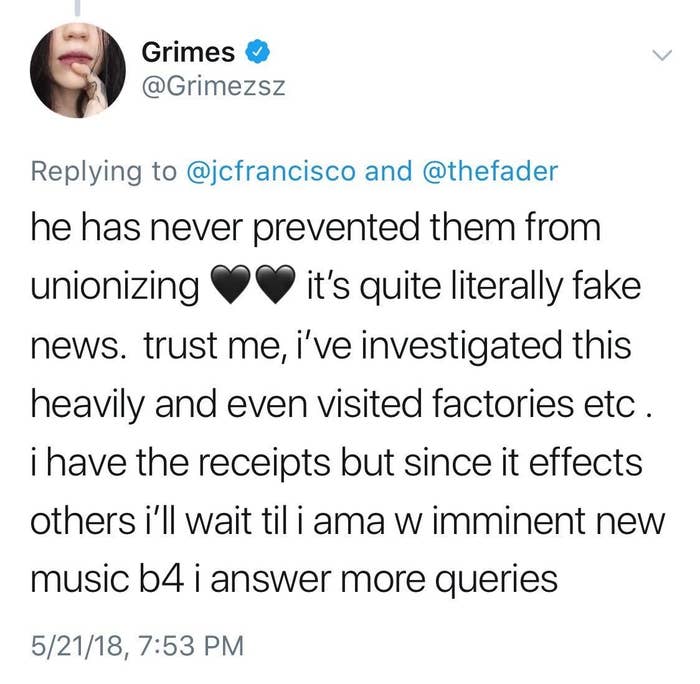 Musk has previously denied the claims on Twitter, saying there was "nothing stopping" his employees from voting to be in a union.
The union tweet was just one of many that Boucher has now deleted, saying the conversation was "way too nuanced" to have over Twitter, and that she would rather debate "in an organized way."
Other tweets from the artist defending her relationship with Musk are still up; however, she did make the point that who she's dating "is irrelevant to my music."
People definitely had thoughts about the Monday night tweets.