Photos have emerged of a little 1-year-old kitty in Winchendon, Massachusetts, with its head stuck awkwardly in a storm drain.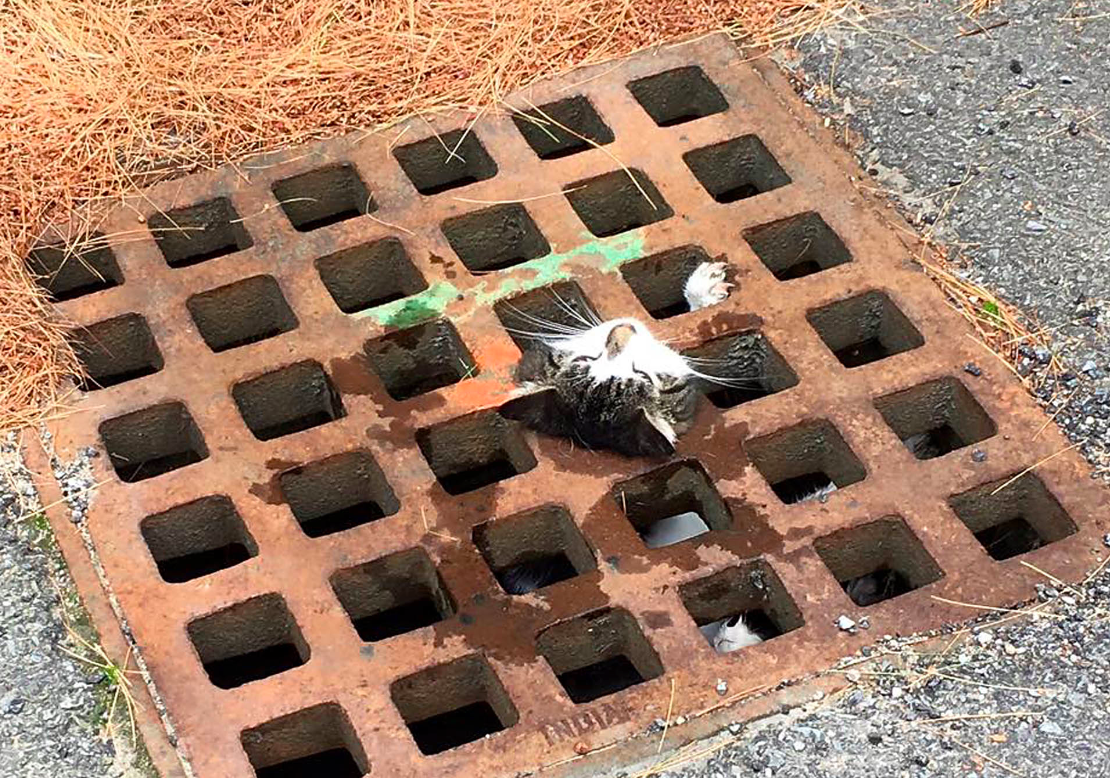 The unnamed cat, whom we shall call "Gratey", was found by a local Winchendon resident, who called the fire department to save her.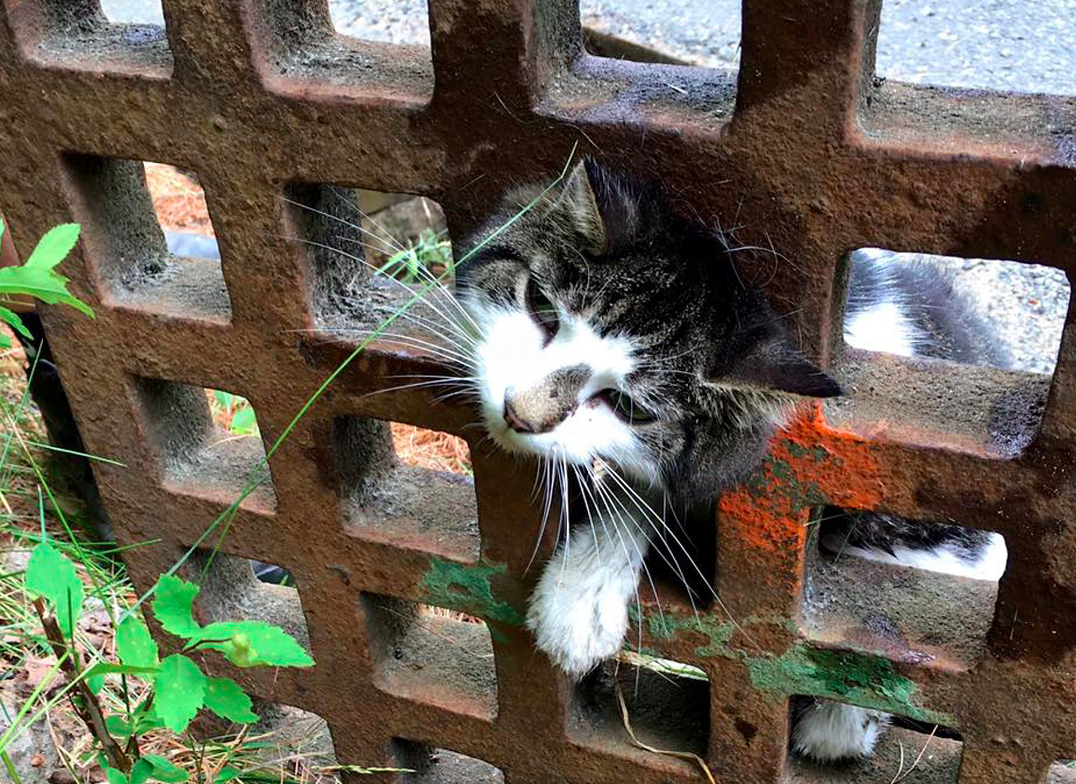 Firefighters used soap to grease up the grate, slowly working Gratey's head out of the unconventional trap.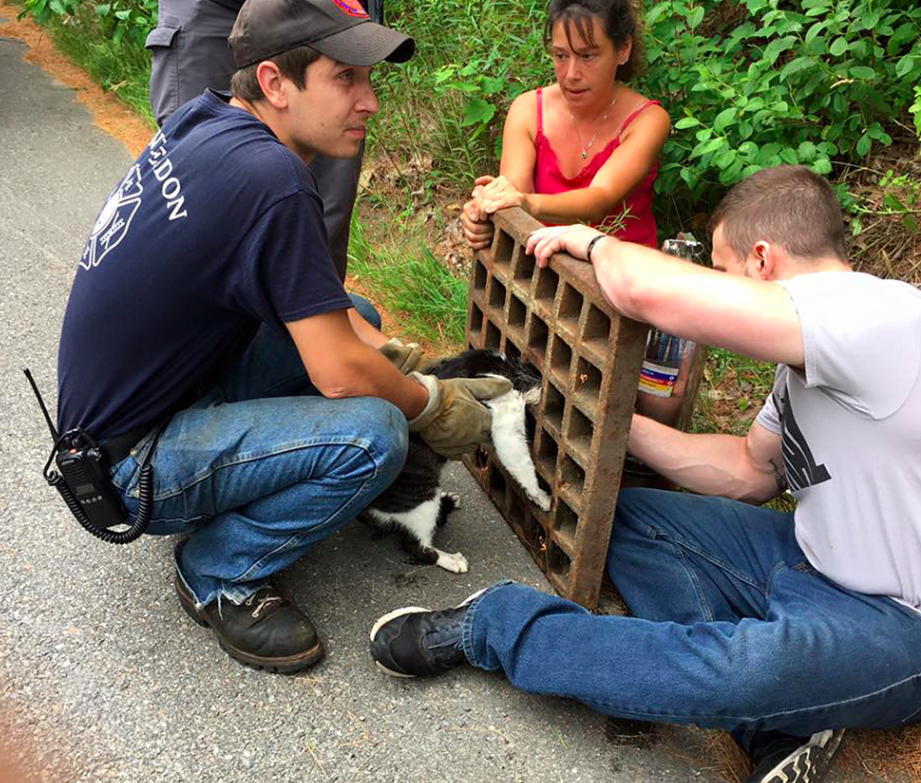 "Within a couple minutes we freed the cat," said the spokesperson.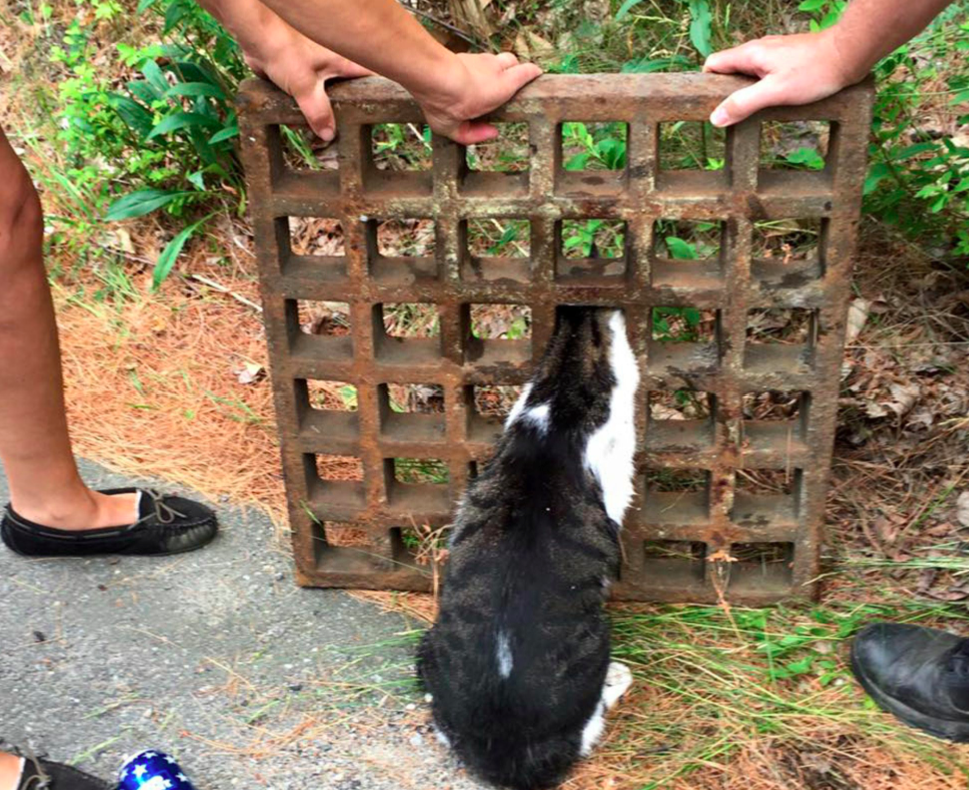 Yep, Gratey escaped – but she might need a bath to wash off some of the soap.