A 90-year-old grandmother is being praised online for donning a red-and-white polka-dot bikini and rocking it like a pro.
Even when Irene first bought the bikini, the store's owner, Wendy Beckers, was pumped.

Posted to Lady Watego's Facebook page last week, the photo of Irene on her cruise has received plenty of attention, with people commenting on how great she looks.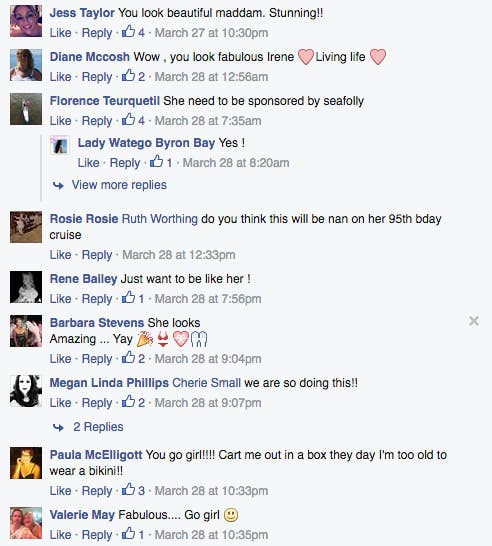 People were also keen to get their own family into the store to try on some outfits.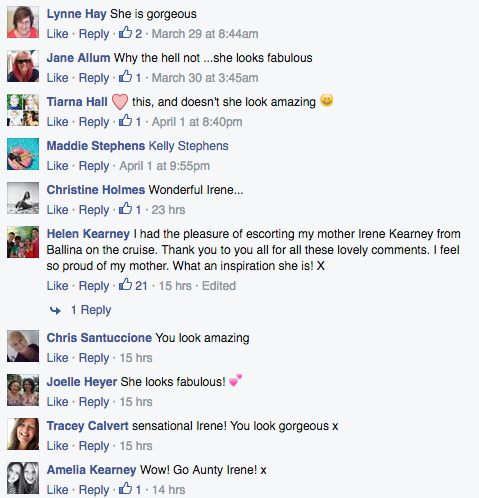 Beckers says she's ecstatic that the world is embracing "natural women" of all ages.
"My message is always to get out, enjoy yourself, and you are never too old for swimmers!" she said.