Last weekend, a police officer proposed to his boyfriend in the middle of London Pride celebrations. The boyfriend said "yes" and it was very sweet.
And it got a huge reception on Twitter, with people wishing the newly engaged couple well.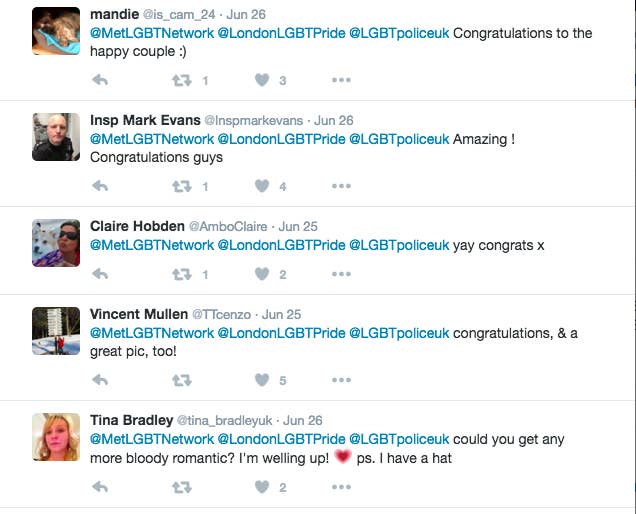 Well, as the proposal went viral and picked up thousands of retweets, the man behind the barrier's ex-boyfriend, Jacob, tweeted his own thoughts on the event.
And then the police officer's ex-boyfriend also got involved.
People quickly rushed to see if this unlikely romance would turn into a rom-com IRL, but Matt squashed that talk saying his current boyfriend probably wouldn't be too happy about that.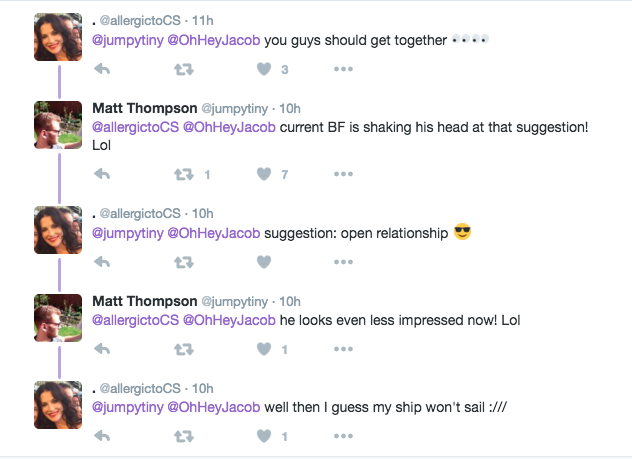 Matt said he hadn't heard from his policeman ex about the tweets. "He's not on Twitter," he said. "I would hope he's been celebrating his engagement rather than looking through Twitter!"
BuzzFeed News has contacted Jacob for comment.