Meet The Guy Who Swims With His Pet Snake Every Day
"We have a relationship. She loves me."
Here's a video of a dude drinkin' a beer and "swimming" with a snake.
His name's Steven Brimelow, and he absolutely loves his pet snake, Dora.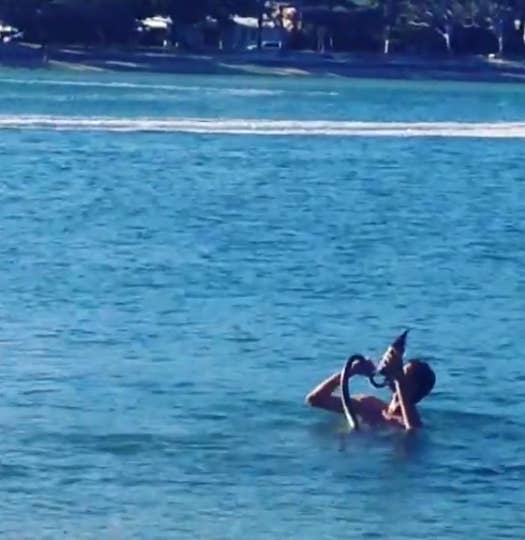 Dora and Steven rose to fame recently when Brisbane musician Indy Davies uploaded a video of the pair swimming on his Instagram.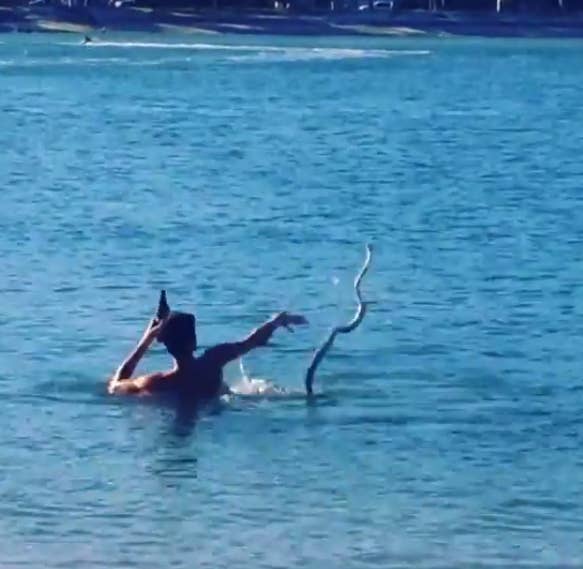 Steven says he and Dora have a "great relationship," and that Dora "always swims back" to him.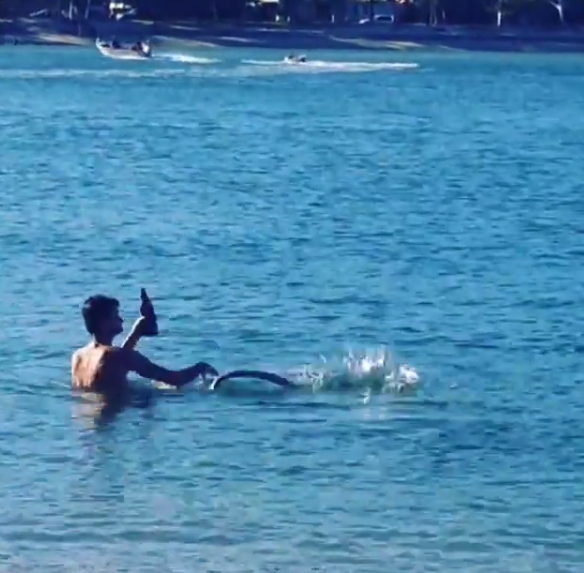 The pair swim every afternoon, something Steven says always shocks locals. "Heaps of people look at me, amazed at what they see," he said.
BuzzFeed News has contacted Steven for further comment.
Want more proof that Australia is the craziest place on earth? Sign up for BuzzFeed's "Meanwhile in Australia" newsletter!