These Six-Month-Old Abandoned Kittens Had Surgery To Give Them Eyelids
The multiple procedures took around two hours per eye. Warning: this post contains images of animal surgery.
Dora and Felix are two six-month-old kittens who endured eight hours of surgery last week to give them eyelids in both eyes after they were born without them.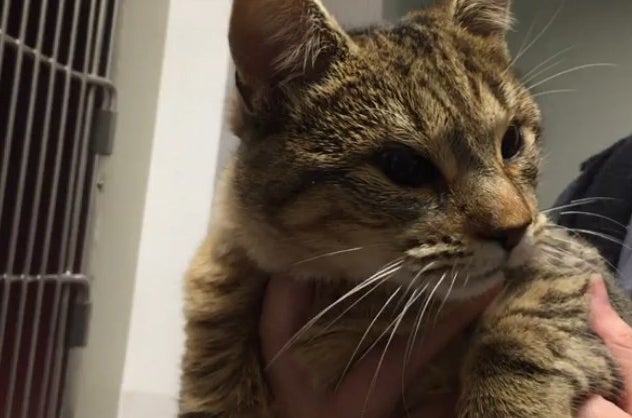 The kittens were found on the roadside when they were five weeks old in the Blue Mountains in New South Wales, Australia.
A couple rescued the cats and took them home, but quickly realised that there was something not quite right about them. After taking the kittens to the local RSPCA branch it was determined that both Dora and Felix had been born without eyelids.
"It's quite rare, especially for two kittens, related, to both not have eyelids in either eye. It's a genetic thing," RSPCA spokesperson Jessica Conway told BuzzFeed News.
Dora and Felix were taken to the Eye Clinic For Animals in Sydney last week. Then they were introduced to Dr Cameron Whittaker, who developed a technique 10 years ago that uses the corners of the cats' lips to create new eyelids.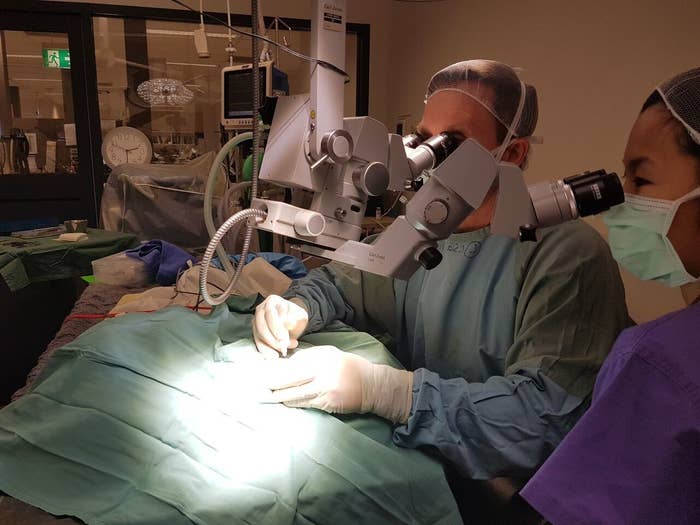 "It's called a lip-to-lid transposition," Whittaker told BuzzFeed News. "We cut out the upper and lower lip and rotate it into the defect. Then we stitch it in there and hopefully these cats end up having eyelids."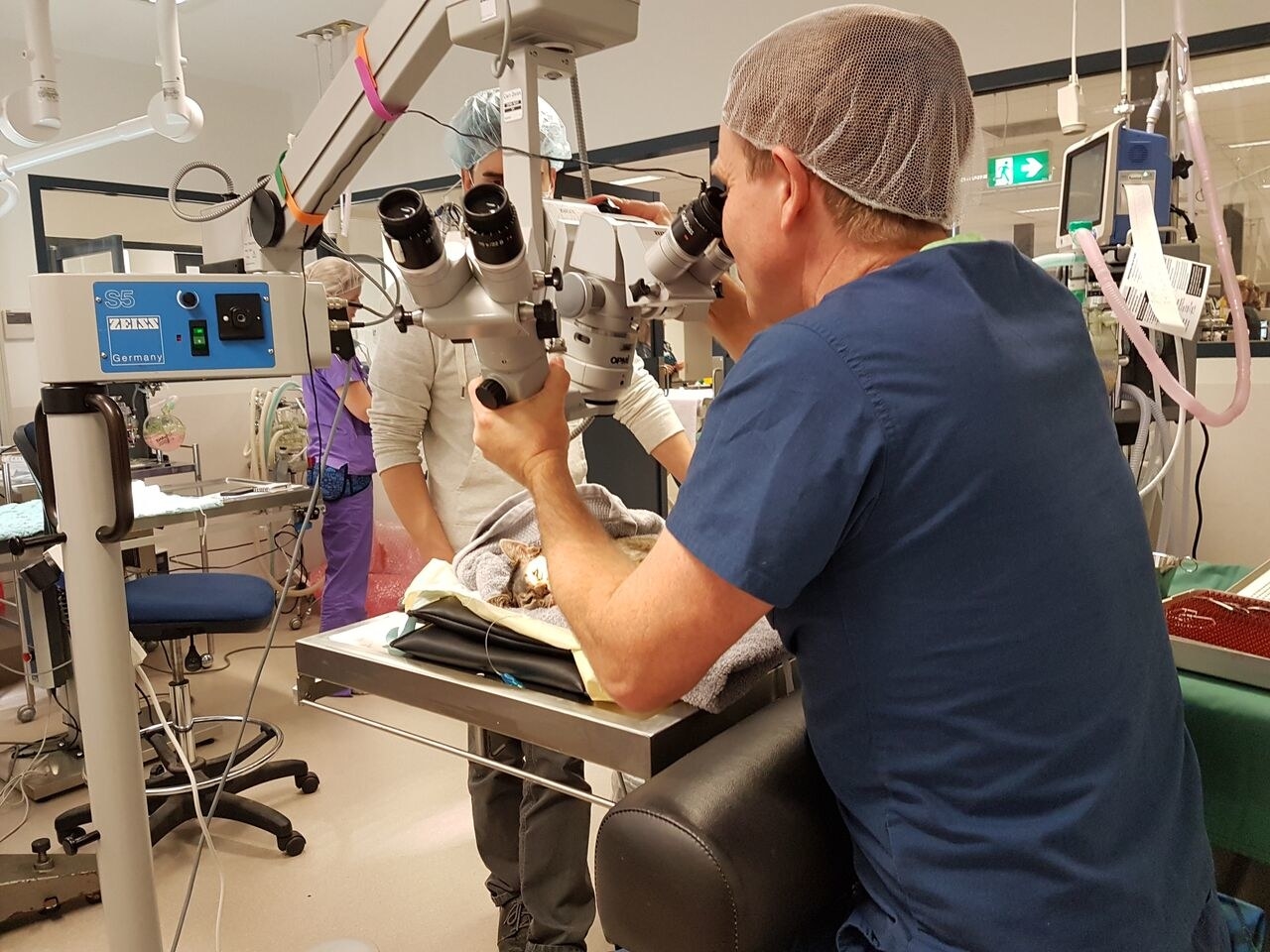 The surgery was very, very intricate and took a hell of a lot of precision from Whittaker and his team, with each eye taking around two hours to be completed.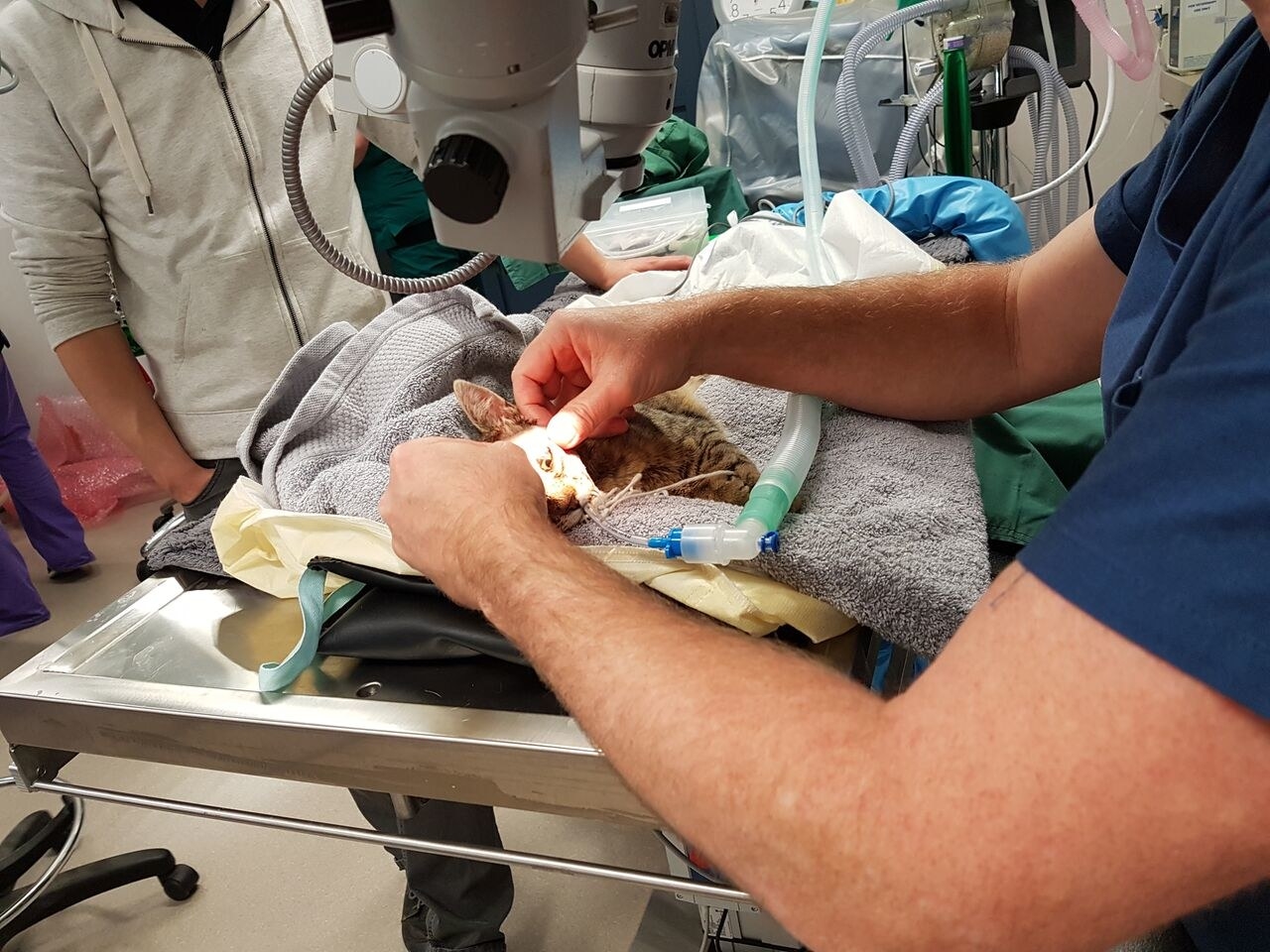 "They [Felix and Dora] are a bit swollen post-op," said Whittaker. "There are so many tiny sutures, not much bigger than the width of a hair. There's a lot to do."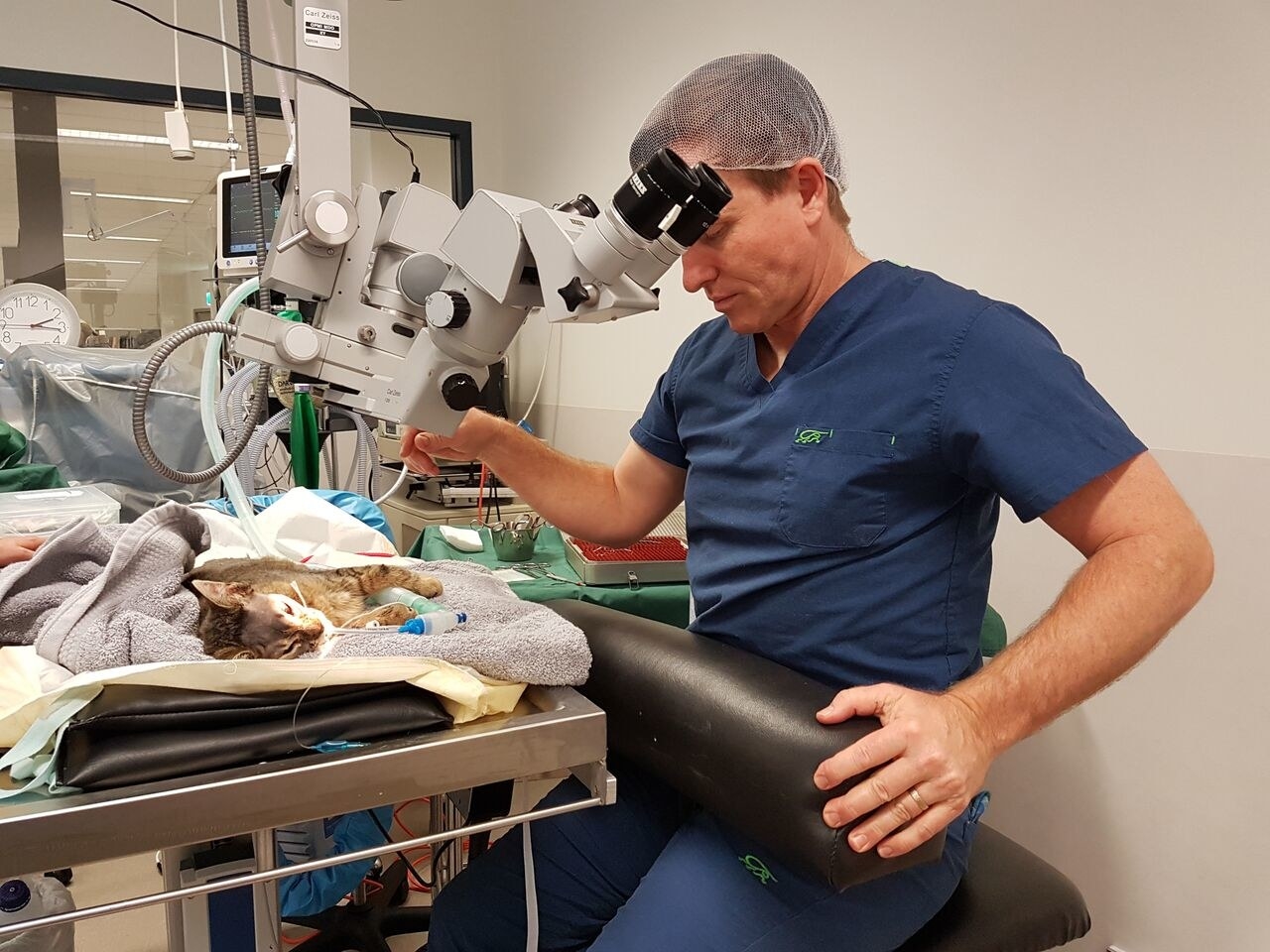 "It usually takes about two to three months to start seeing results," he said.
After gruelling surgery that took place over two days, both Dora and Felix were left with what will hopefully be completely functioning eyelids.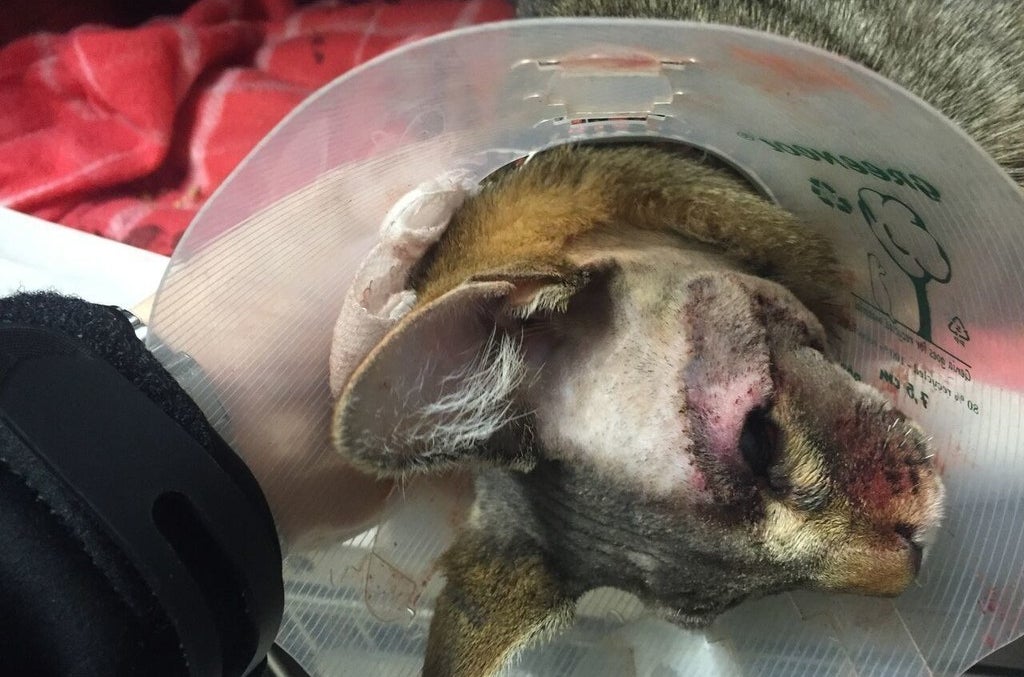 Felix and Dora will remain in Sydney under the care of the RSPCA. Once they are fully recovered from surgery, the RSPCA will look for adoption homes. It all worked out pretty well for the kittens in the end.