Everyone is familiar with this now famous comparison of an early Justin Timberlake's hair and some two-minute noodles.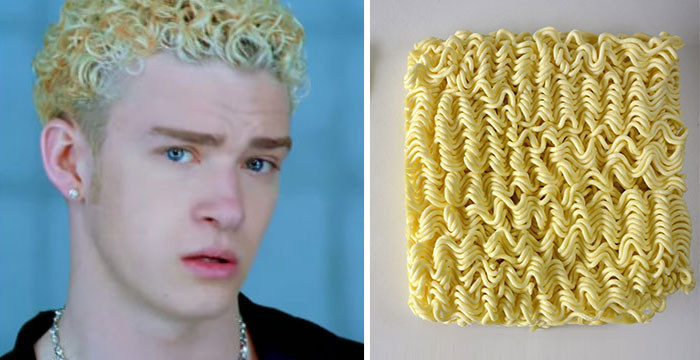 Well, now it's time to prepare yourself for a new breakthrough in hair / politician / two-minute noodle relations.
Behold - Australia's Minister for Education Christopher Pyne, his hair, and a comparison to a very lovely snack / dinner / hangover cure.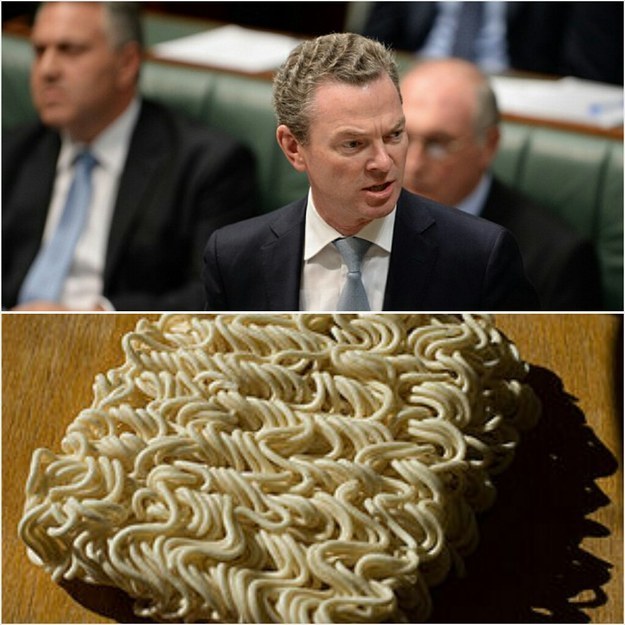 Does this mean as Pyne gets older he will grow to look more and more like Justin Timberlake?