Childish Gambino aka Donald Glover is copping a lot of heat for his performance at a Newcastle hotel last night.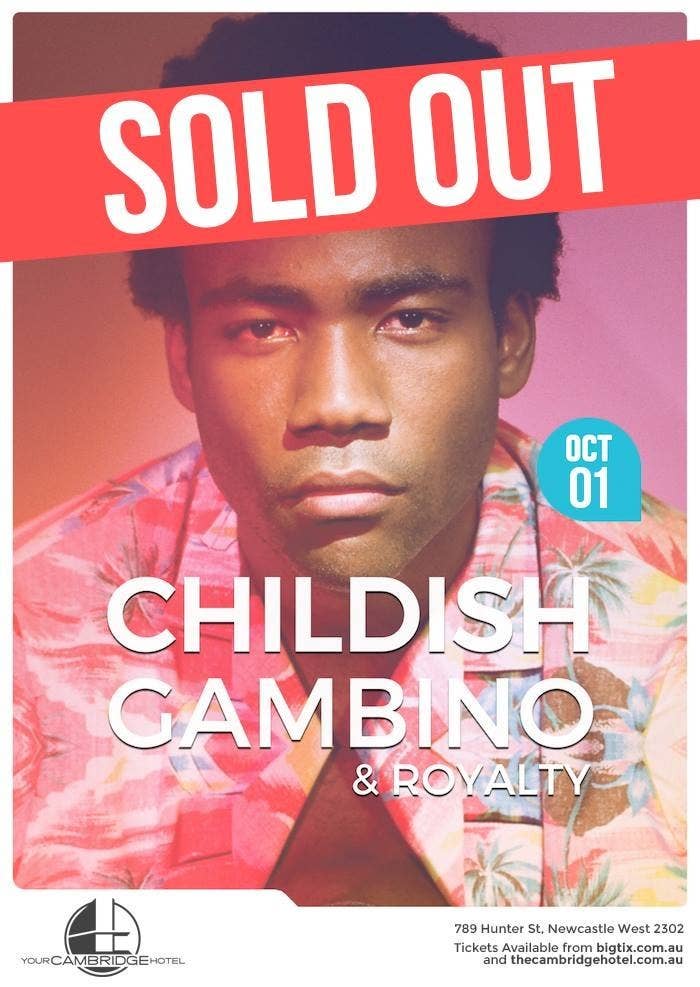 Gambino's set was reportedly a massive disappointment, with the venue's Facebook page flooded with complaints.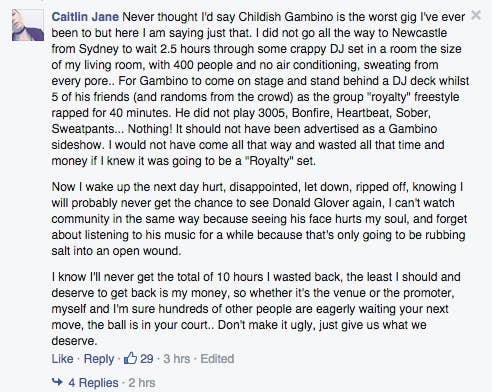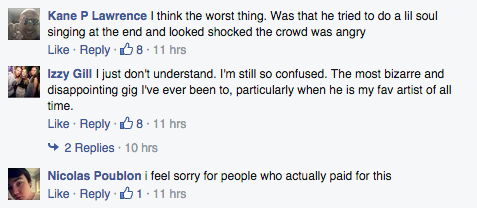 Anger has quickly turned towards the to the tour's promoters, with many punters claiming the gig was falsely promoted as a Childish Gambino show. Posters for a Sydney show last week listed Gambino as part of a "DJ Set" and not a solo performer.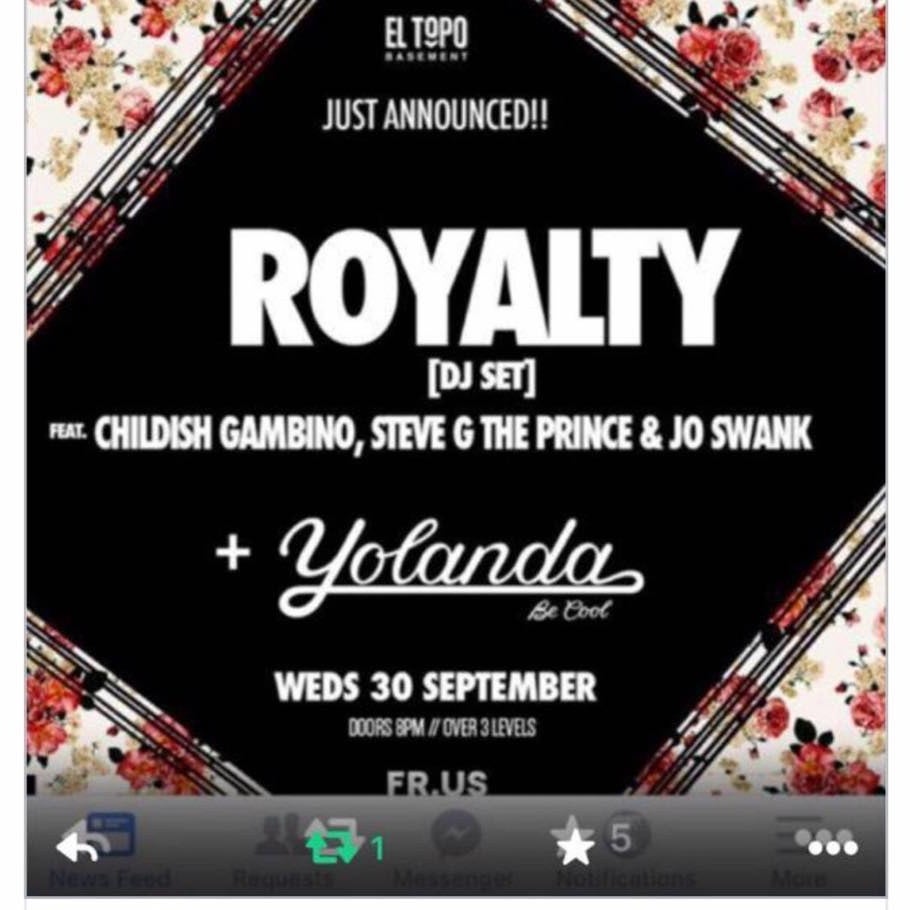 However a spokesperson for the venue's promoter, Big Apachee, told BuzzFeed News it was "definitely a Childish Gambino set and not the DJ set advertised elsewhere".
"We're very disappointed," they said. "Unfortunately we can't control the artist, and on the night we said something but unfortunately nothing changed."
The Cambridge Hotel has also issued an apology to all its patrons after the events of last night.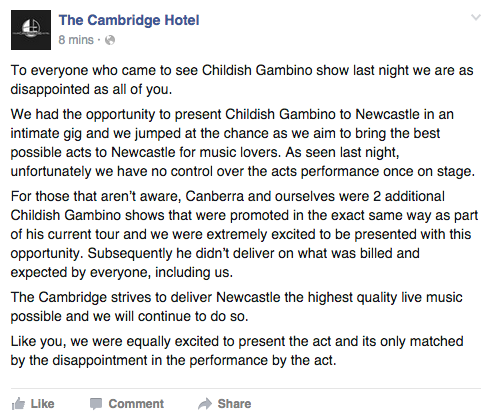 Childish Gambino will be performing at the now sold-out Listen Out music festival this Saturday.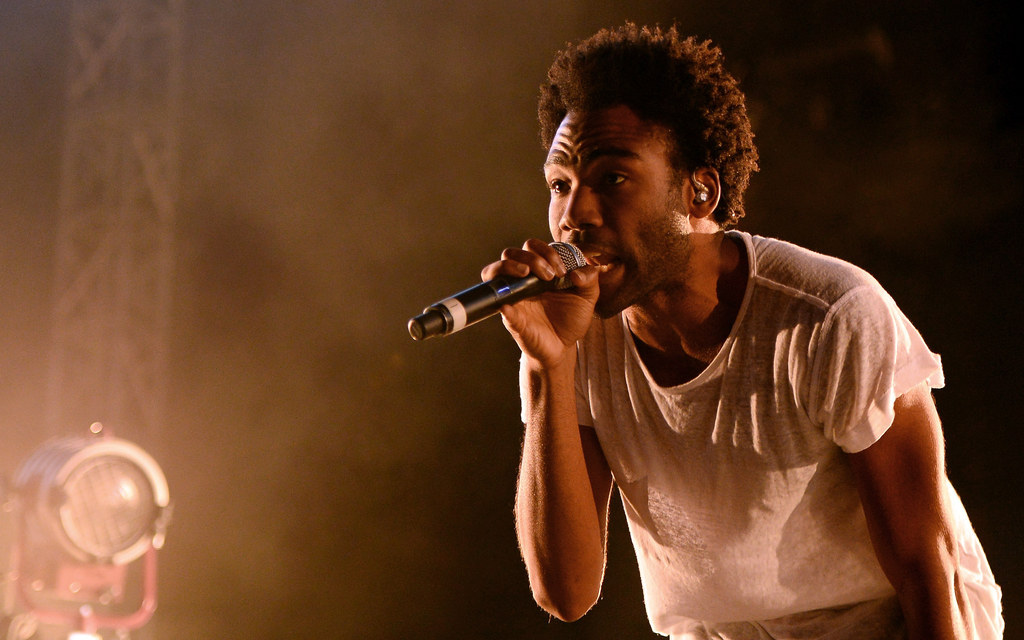 UPDATE
According to Entertainment Weekly, Childish Gambino's team has reportedly emailed fans who attended the Newcastle show on Thursday to invite them to his Listen Out Festival set, where he's performing a full-band set.
The magazine's source insisted that the Newcastle show was always intended to be a DJ set, but "regardless of whose error in communication that was, Gambino's team takes it very seriously when fans are disappointed."