The Victoria Police Facebook page has taken off overnight after an interaction with a certain Aussie bloke who had a warrant issued for him.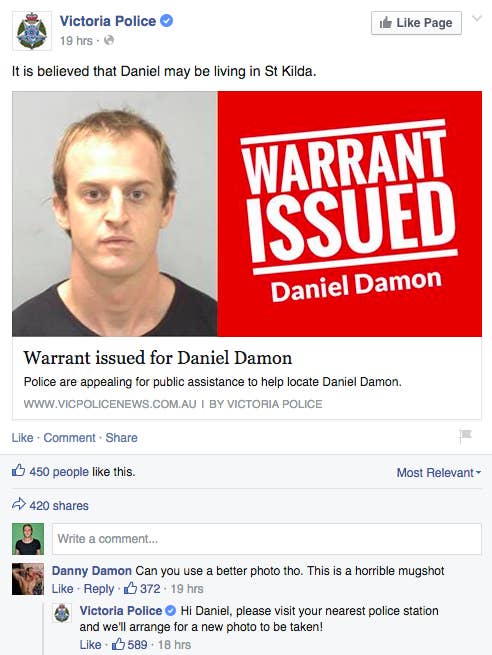 The discussion has once again pushed the boundaries of the ~power of social media~.

New Zealand, usually the hub for such great social media interactions, has also seen its fair share of cop vs. criminal Facebook disputes. Is this the start of an Australian rebellion?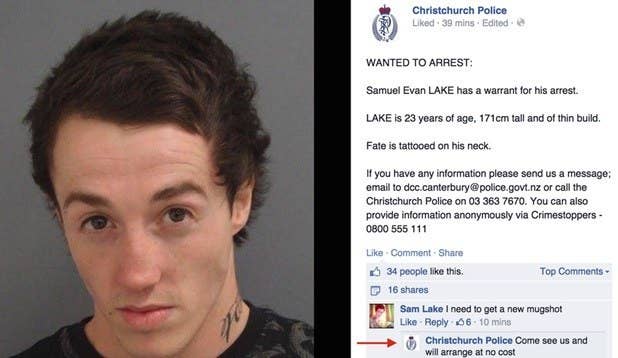 Only time will tell.

Contact Crimestoppers on 1800 333 000 if you have information regarding this case.