Signs have been put up in Amsterdam warning locals and tourists about a bad batch of cocaine. The signs have shown up around Amsterdam after a dangerous batch of cocaine was linked to the death of three tourists.
Researchers actually believed it to be white heroin.
There are also electronic signs in circulation.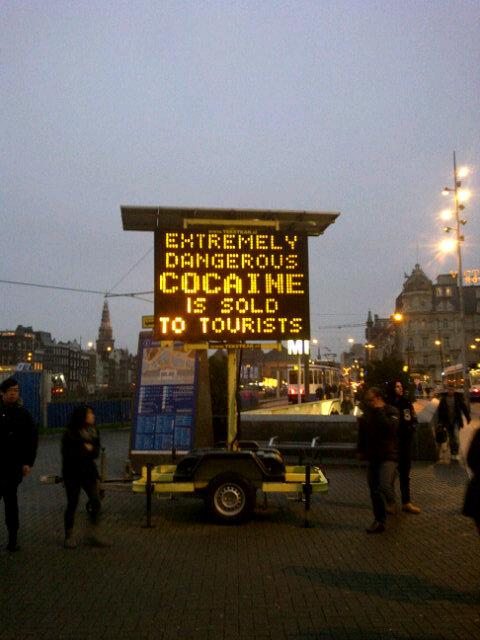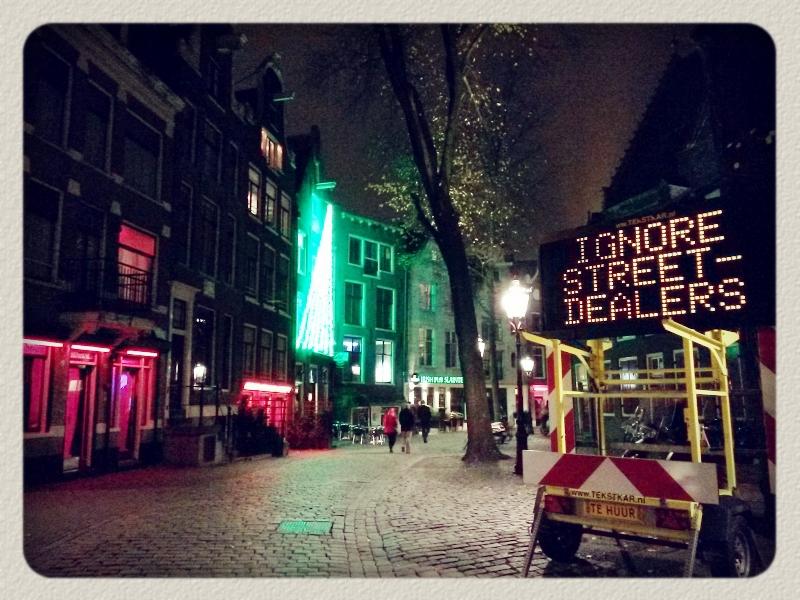 There are some claims that a dealer was deliberately selling white heroin as cocaine - the results of which have lead to two British deaths.