 The town of Bowen in Queensland, Australia, is apparently missing its largest mango effigy.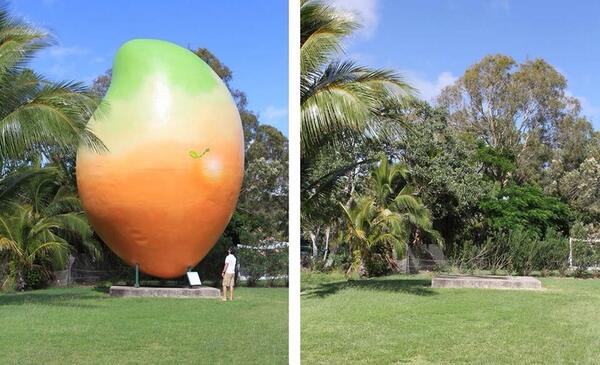 The mango itself weighs seven tonne (over 15,000 pounds) and is ten metres high.
Needless to say, many have speculated over where the mango has gone.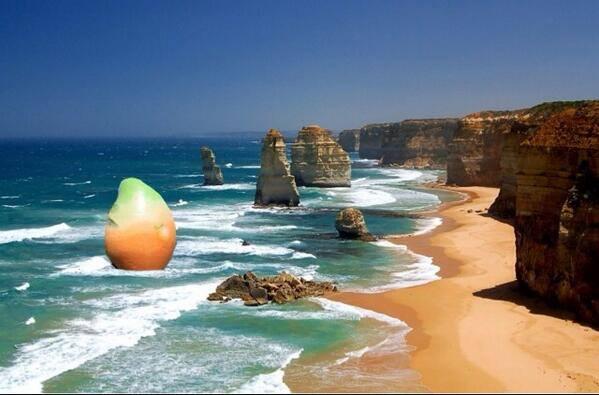 Or what's happened to it.
Or who stole it. A CCTV still has been leaked apparently showing the giant mango being stolen. And the small town's Tourism Chairman Paul McLaughlin has weighed in on the debate. Still, some are questioning the validity of the mango's disappearance.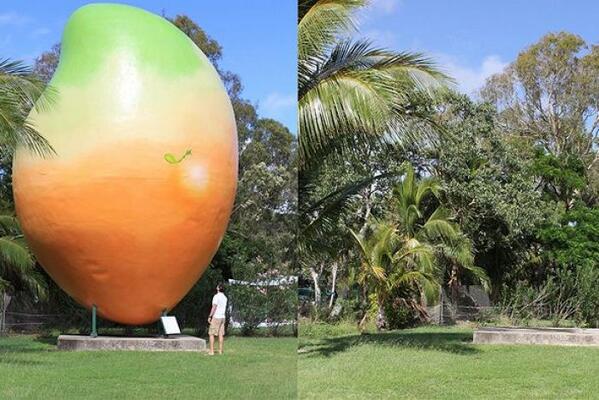 And some people are just blaming The Wiggles.