This post has not been vetted or endorsed by BuzzFeed's editorial staff. BuzzFeed Community is a place where anyone can create a post or quiz.
Try making your own!
"Harry Potter Vs. The World" Is Everything We Never Knew We Always Wanted
Someone has mashed up the Harry Potter films with Scott Pilgrim vs. The World. It's actually perfect — graphics, music, teenage angst and all.
Everything is perfect now that we have a graphic of McGonagall with the word BOOM over it.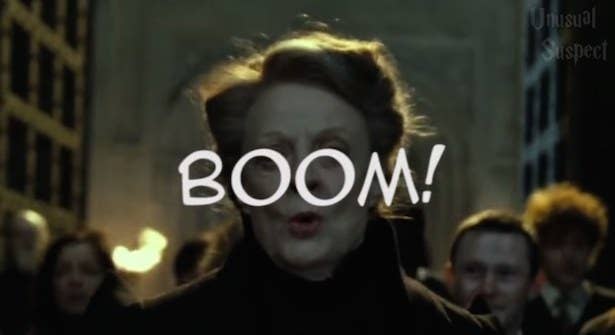 Is it wrong to want a comic adaptation of the books that have already been made movies? Then I don't want to be right.