Delightfully Low-Key Snowboarder Sage Kotsenburg Wins First United States Gold In Sochi
"Whoa...I made finals at the Olympics!!!", he'd tweeted just hours before taking first place.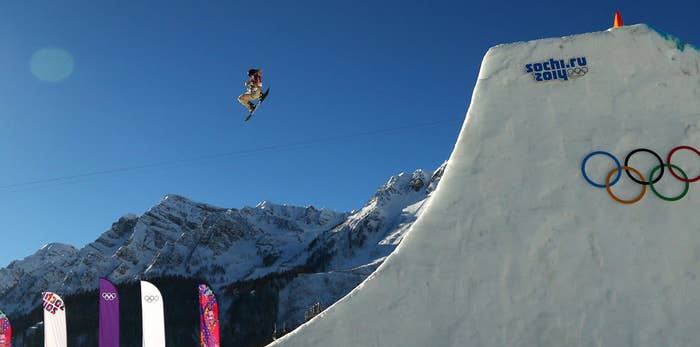 Until this morning, the biggest story from Team USA snowboarding in Sochi was about an American who WASN'T competing: Shaun White dropped out the slopestyle event just before the Olympics started. And as White stepped aside, Sage Kotsenburg stepped up: the 20-year-old from Park City, Utah won the United States' first gold medal at Sochi in an upset, finishing ahead of favorites Mark McMorris and Maxence Parrott of Canada.
Observers were surprised when McMorris only received 88 points for his second run — 5 points short of passing Kotsenburg — despite landing several difficult moves.
Kotsenburg was likely shocked himself, having apparently not even expected to advance past the semifinals in the first place: