Let us introduce you to Elizabeth Gilbert.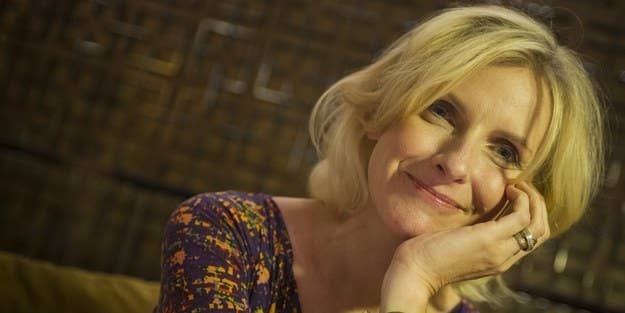 Julia Roberts played her in the movie of Eat Pray Love
An article about her bar-tending experience was the basis for the movie Coyote Ugly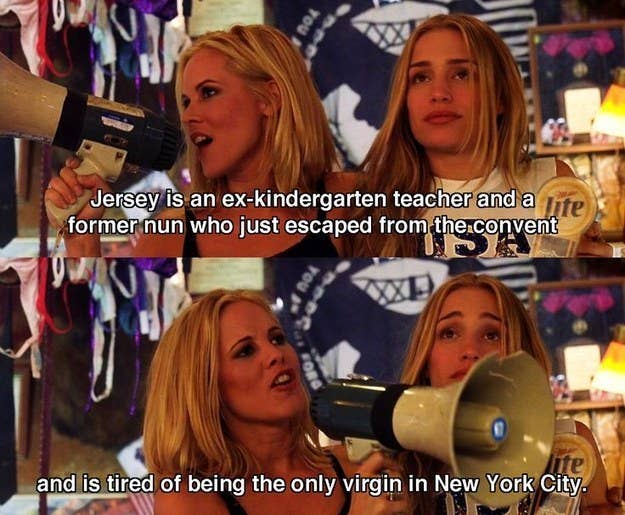 As well as writing her kick-ass fiction and non-fiction, here's why you should follow her on social media:
Her TED talk on creativity should be shown to every artist struggling with their creative genius.
Via ted.com
When not giving inspirational TED talks, she enjoys a bit of football punditry on Twitter.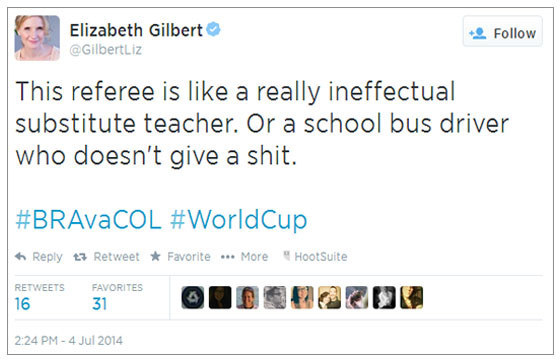 She reacts in the same ridiculously star-struck way that you would if you found out Dolly Parton was reading your book.