Let's start with the standard results map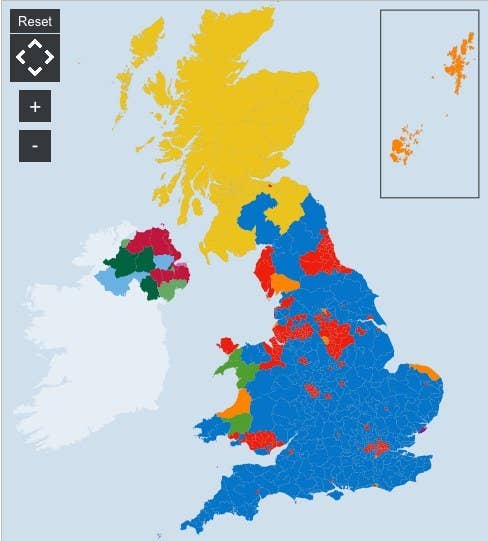 Which, as you all spotted, looks (a bit) like Maggie Simpson.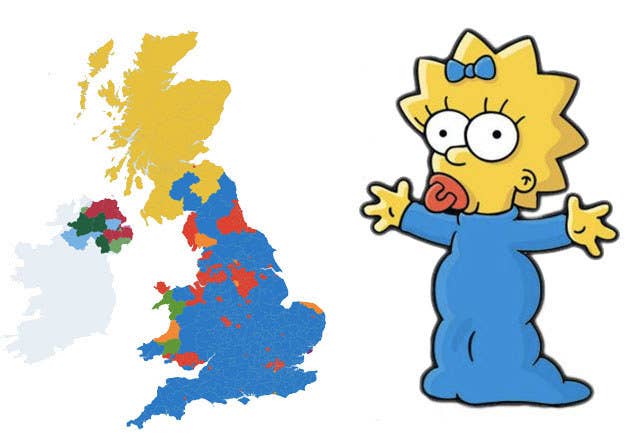 Though some were sceptical of mapfandom...
... there was so much love for maps they began to be seen everywhere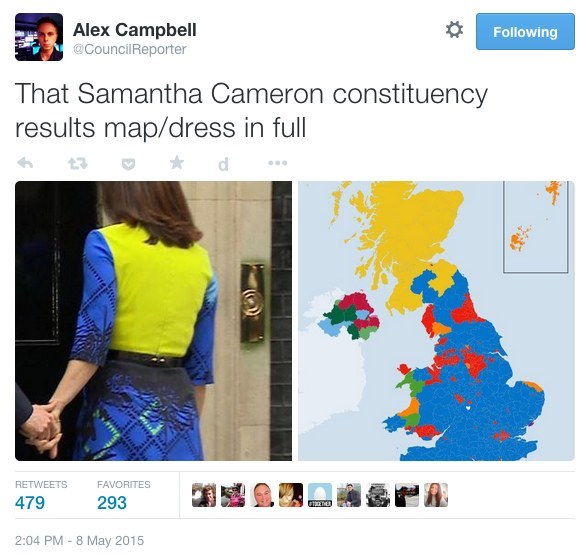 This person was so excited by maps he stitched the results LIVE
And these people aimed to get a tweet from every constituency and stick it on a exciting giant map
The other exciting election map is the one where each constituency is the same size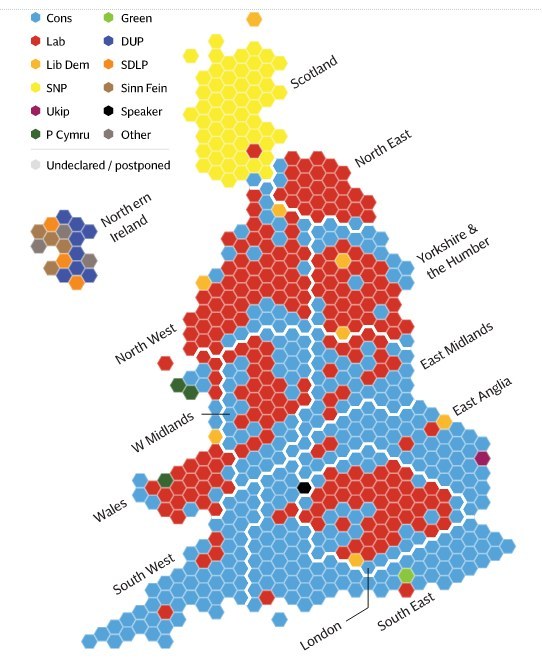 It is also a bit Simpson like.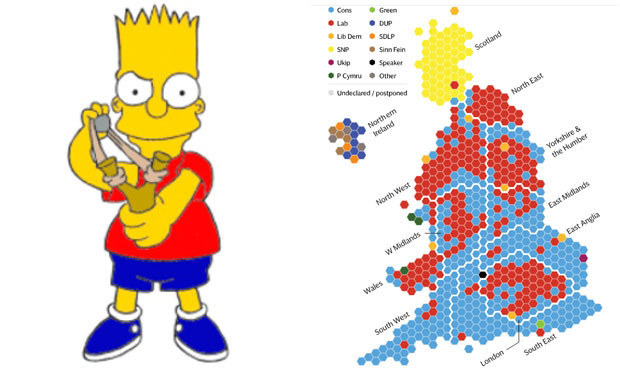 The BBC used this style of map outside their London headquarters
Although the BBC's choice of map was controversial and criticised by the Daily Mail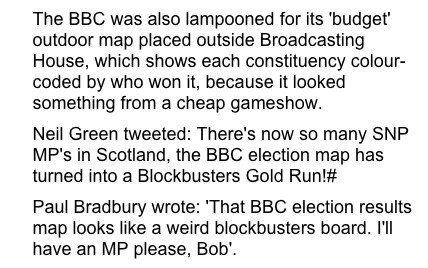 The Guardian made a similar kind of map but slightly different
There are LOTS of maps on the BBC website

This map shows where where Conservative support is highest...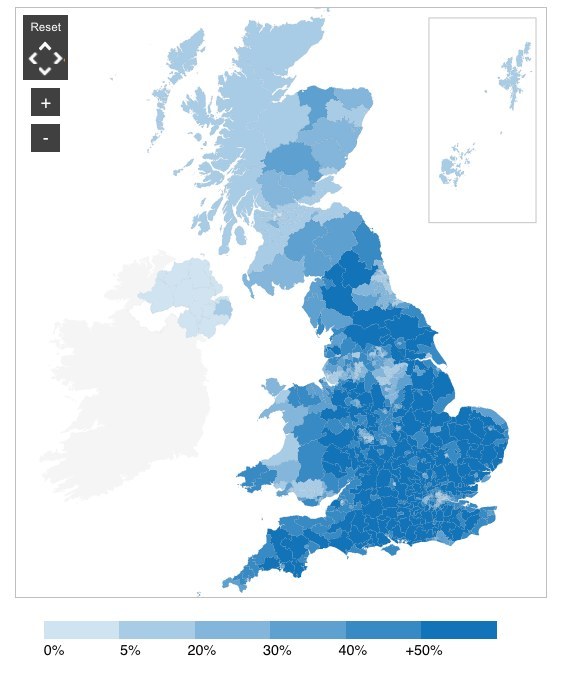 And the same for Labour...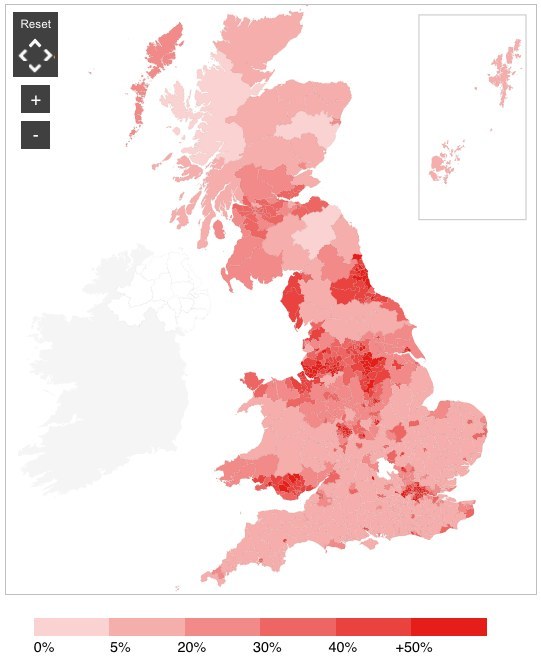 UKIP...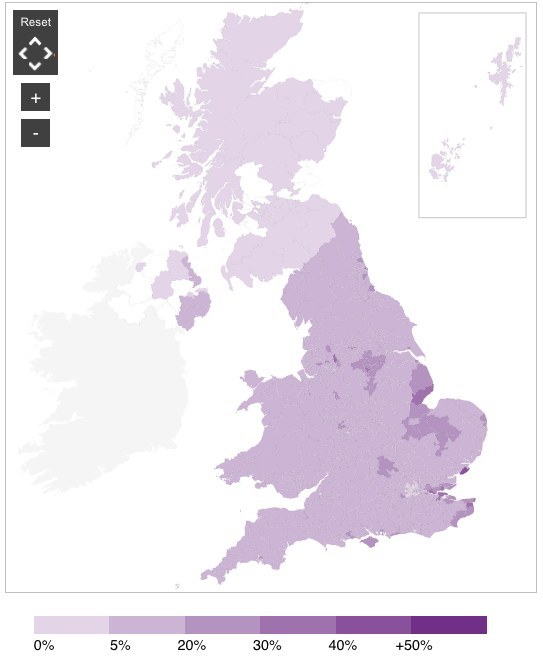 Liberal Democrats...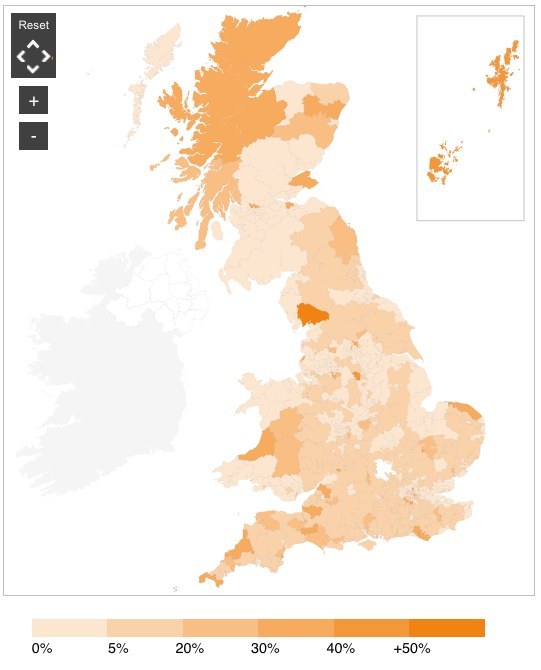 Greens...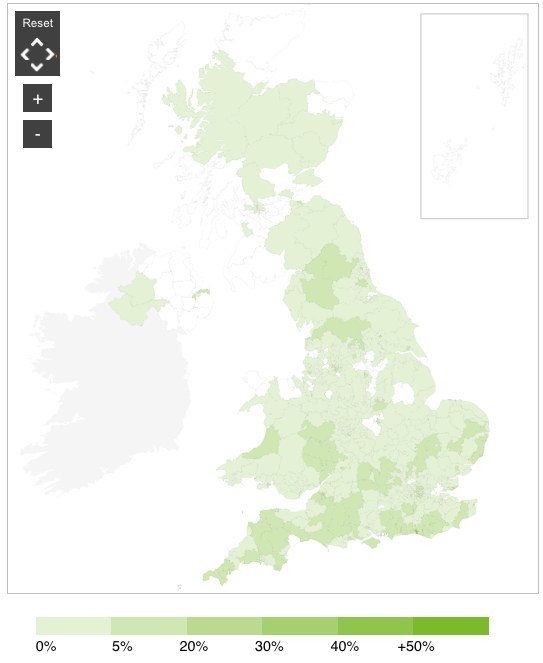 The SNP (basically a map of Scotland)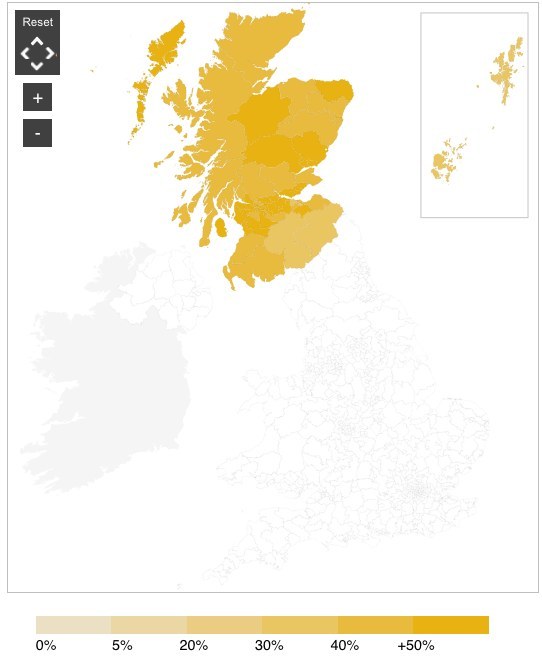 And Plaid Cymru...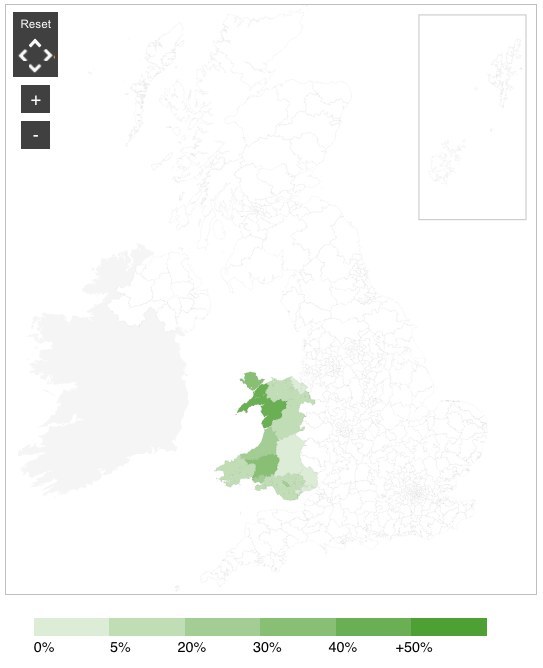 The BBC love maps so much they've even done one for turnout but they used a horrible green colour
This is an alternative turnout map
Interestingly there seems a correlation between low turnout and areas that vote Labour
The Guardian have also made what look like weather maps but are actually very clever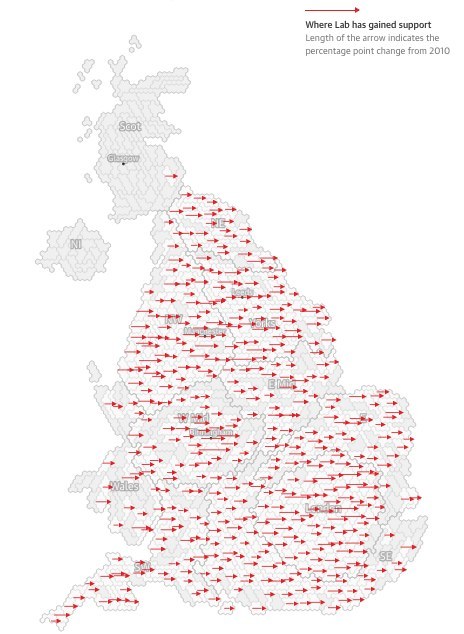 And this map shows where Labour lost support.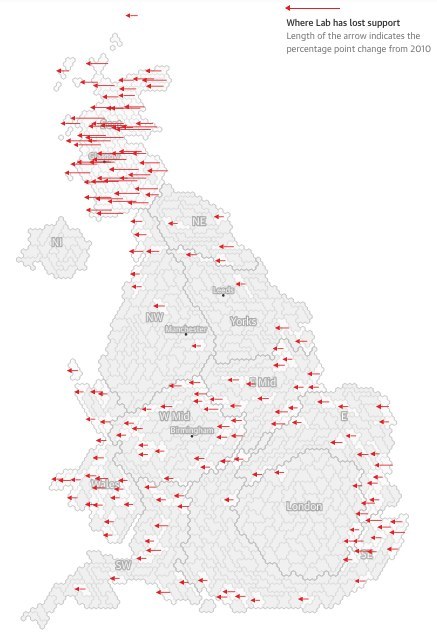 This is where the Liberal Democrats gained support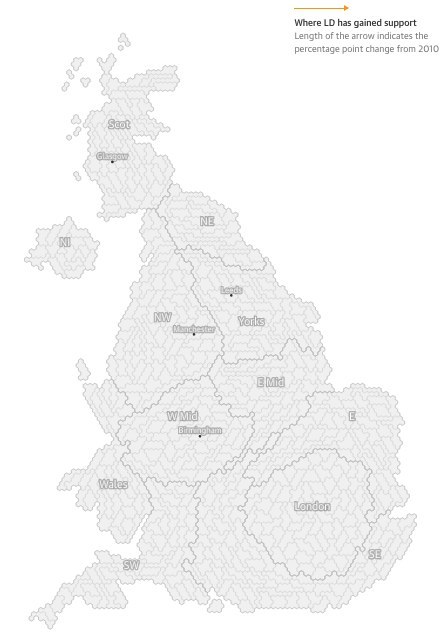 UKIP gained support (if not seats) all over England.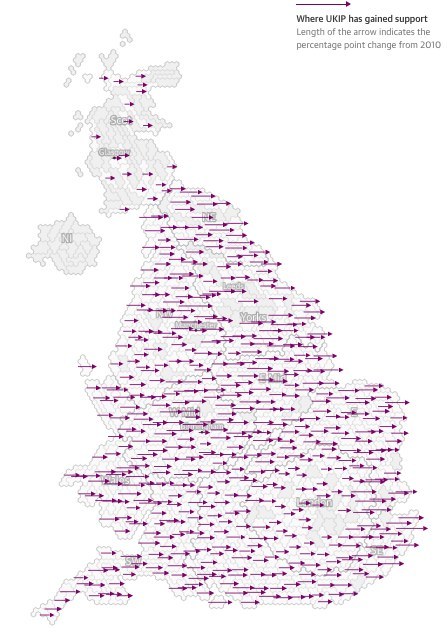 And this is where they lost support...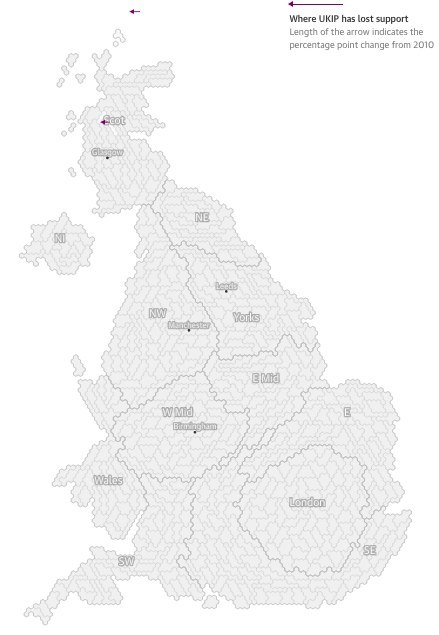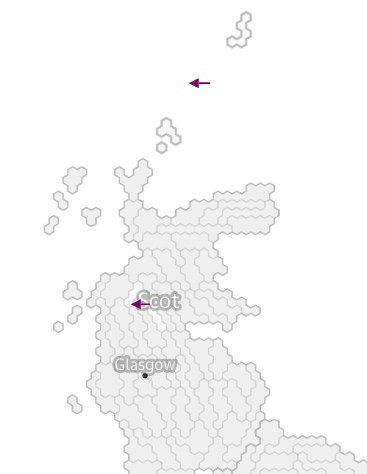 This is a map of who came second in each constituency: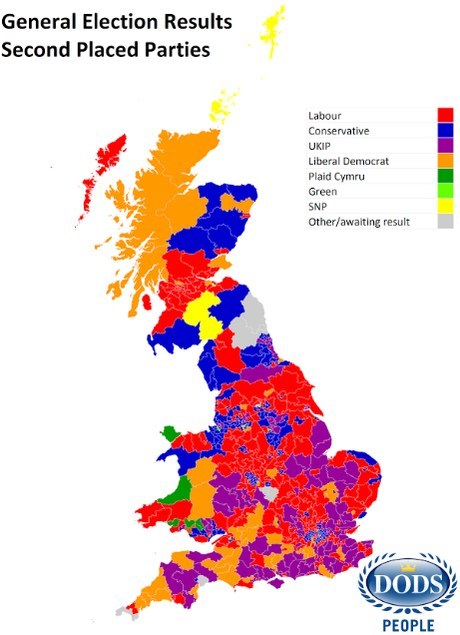 Someone made a map showing the gender breakdown of the new MPs using the colours pink and blue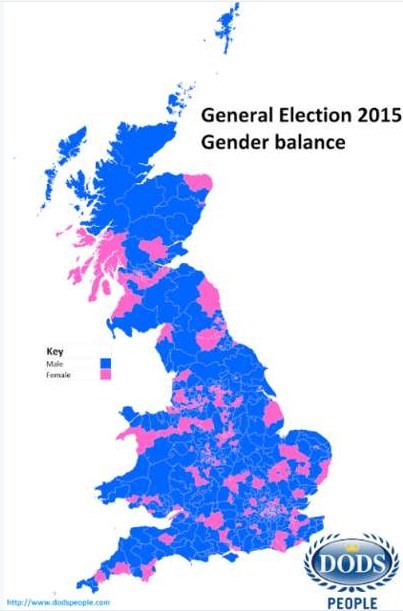 Someone drew a map to show how Labour support coincides with the areas where there used to be coal mining
Ooo! A slidey map!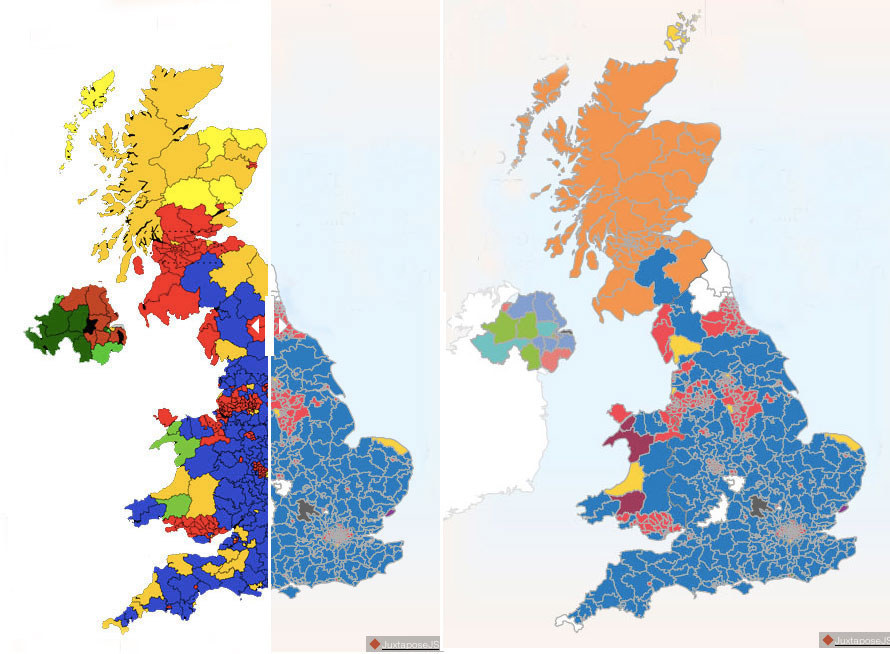 I love maps so much I got the Free Speech team involved for election night and it was a wild, wild success
People retweeted this piece of social media genius 18 times!
Key parts of electoral history were recorded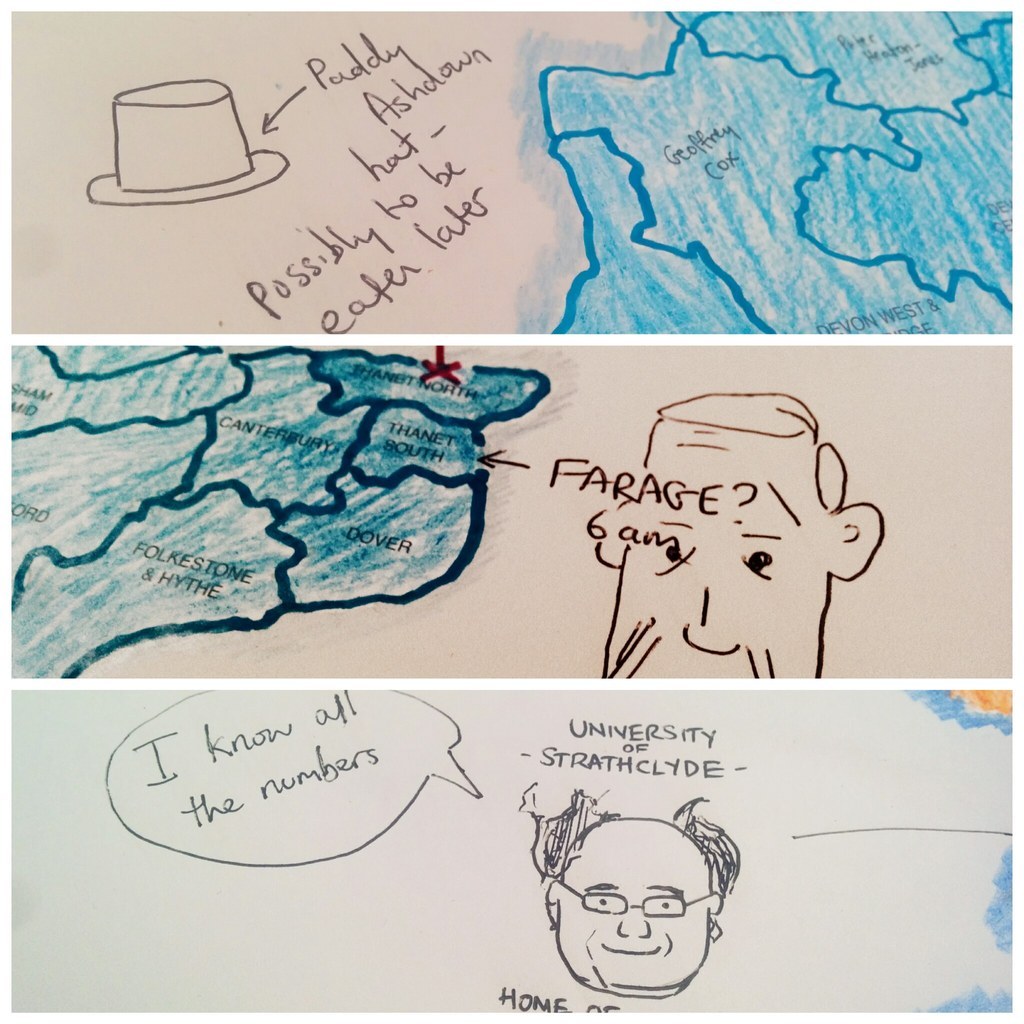 Though eventually we ran out of awakeness and gave up
If you spot any other politics maps please do let me know because they are very exciting
Tweet me at @brenkjm