What does the "A.C." in A.C. Slater stand for?

NBC

Albert Clifford Slater is the '90s character that made Mario Lopez famous.

Via NBC

Who was Dorothy Jane Torkelson speaking to?

NBC

To the rabbit on the moon

In The Torkelsons, Dorothy Jane is constantly speaking with the famous "man in the moon".

Via NBC

What is the last name of these three famous brothers?

NBC

Remember Andrew, Matthew, and Joey LAWRENCE?

Via NBC

What was the name of Tim's wise neighbor?

ABC

How can you forget Wilson, with all his helpful advice?

Via ABC

This series was called The Secret World of Alex...

Nickelodeon

This series was called The Secret World of Alex Mack, and it was incredible.

Via Nickelodeon

What happened when Evie put the tips of her index fingers together?

MCA Television

She could change her outfit.

She could speak with her alien father.

As an alien's daughter on Out of This World, Evie could stop time simply by putting her index fingers together.

Via MCA Television

What were the names of Sabrina Spellman's aunts?

ABC

They are Hilda and Zelda Spellman.

Via ABC

Which series made this actress from The Big Bang Theory famous?

NBC

Before being Amy, Mayim Bialik was Blossom on the eponymous show.

Via NBC

In which show did this dog named Comet appear?

ABC

In Full House, Comet was the loyal companion to Michelle Tanner.

Via ABC

What did Cody call people in Step by Step?

ABC

"Dude" was Cody's favorite word.

Via ABC

________ is the name of the coolest butler in all of California.

ABC

Geoffrey is the butler in The Fresh Prince of Bel-Air and we miss him.

Via ABC

Where is Fran Fine from?

CBS

Miss Fine is from Queens, New York.

As you surely remember from the beginning of the theme song.

Via CBS

What series is this house from?

CBS

It's the Walsh house in Beverly Hills 90210.

Via CBS

Who gets hit with a frying pan?

ABC

The spoiled baby on Dinosaurs hit his dad with a frying pan.

His dad was Earl Sinclair.

Via ABC
Only A True '90s Kid Will Get 14/14 On This '90s TV Show Quiz
All right, be honest: Did you actually watch these shows or did you just take this quiz because why the heck not?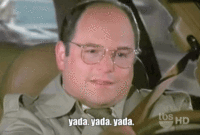 You may not be 100% a '90s kid, or maybe you just forgot some of the details. It's okay — hopefully you're using that space in your brain for more useful things, like remembering hit songs and albums.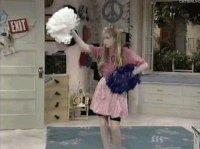 You are a true '90s TV expert. Those many hours you spent watching TV finally paid off. Congratulations to you, king/queen of nostalgia!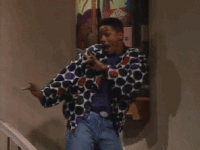 This post was translated from Spanish.
CORRECTION
Comet the dog's name was misspelled in a previous version of this post.