1.
"Life is like a grinding stone. It can either grind you down or polish you, but it is your choice." - A Mentor
2.
"I'll tell you one of the great activities is skateboarding." - Jerry Seinfeld
3.
"I am who I am and that is that." - Guru Singh
4.
"Adapt what is useful, reject what is useless, and add what is specifically your own." - Bruce Lee
5.
"Pain is mandatory, suffering is optional." - Unknown
6.
"Decide what you want. Write it down. And you become an antenna for whatever it is that you want." - My Dad
7.
"Much of spiritual life is self-acceptance, maybe all of it." - Jack Kornfield
8.
"Between stimulus and response there is a space. In that space is our power to choose our response. In our response lies our growth and our freedom." - Victor Frankel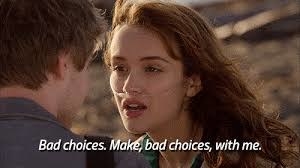 9.
"You need to learn from our experiences." - My Parents
10.
BONUS: "Fall seven times, rise eight. Life begins now." - The Boddhidharma