Are you tired of being surrounded by a huge bubble of gnats from the moment you step outside? We thought so. However, no one wants to constantly spray themselves with harsh chemicals to keep the little buggers away either. Don't worry; check out these five natural repellents and start having a gnat-free summer in no time.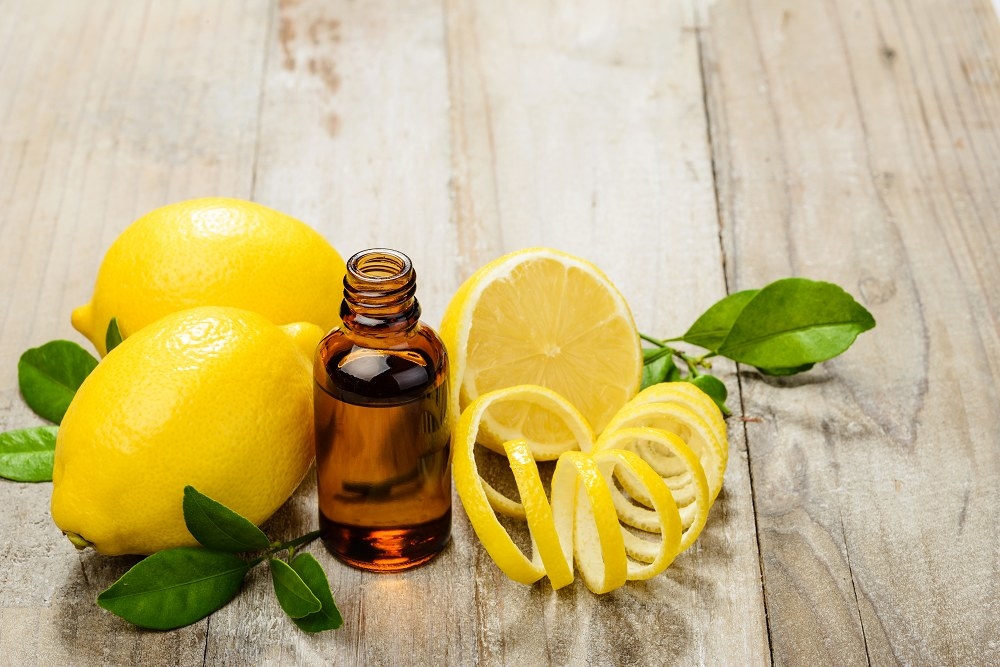 1. Lemon Oil
Thought you were past the essential oil phase? Time to whip those babies out! Gnats are not a fan of the lemon scent; therefore, want to be far away from it. Diffuse it throughout your home and at the same time enjoy a lemony fresh scent. The bugs will be gone and you'll feel like you're in a nice, clean house. While we are confident the gnats will stray away, the laundry still needs to be done. Almost a win, win!
2. Vinegar
We sure hope you have some of this in your kitchen already! If not, it's time to channel your inner Betty Crocker. This is an inexpensive way to get rid of the gnats, plus has many other household uses. Pour a small amount in a bowl and cover it with plastic and poke a few small holes just big enough for the gnats to get in. The vinegar scent lures them in and the plastic traps them in. Queue the "How to Get Away with Murder" theme song.
3. Absorbine Jr.
Now here's your opportunity to kill two birds with one stone. This liquid is actually a topical pain reliever that just so happens to ward off gnats because one of its ingredients, wormwood oil. Gnats hate the stuff! Along with the wormwood oil, Absorbine Jr. has other natural herbal ingredients that relieve sore muscles and joint pain. So this product has many great reasons to keep around the house! Check out their website to get a coupon for $2.00 OFF.
4. Citronella Oil
Everyone loves a summer luau! Grab your grass skirts and coconut bras and setup the citronella candles. This oil has been used for years to repel gnats as well as mosquitoes. Candles can be used indoors & outdoors. However, if candles aren't your thing, you can also easily make a mixture of it in a bowl with water to keep around the house, or put a few drops in a spray bottle with water to spritz in gnat-laden areas. Although, that way doesn't sound nearly as fun as the luau ;)
5. Vanilla
This is your chance to be a smooth and sweet criminal. Use this to repel gnats by either rubbing it directly onto your skin after diluting with water, or by putting a few drops into a spray bottle and spraying it around your house. Just a tablespoon of good ol' vanilla extract will do the trick. Yet another way to get in touch with your Betty Crocker side.
We hope you find one or all of these natural repellents useful. Here's to having many gnat-free summers ahead!
This post was created by a member of BuzzFeed Community, where anyone can post awesome lists and creations.
Learn more
or
post your buzz!