Blueberry Lemon Yogurt Muffins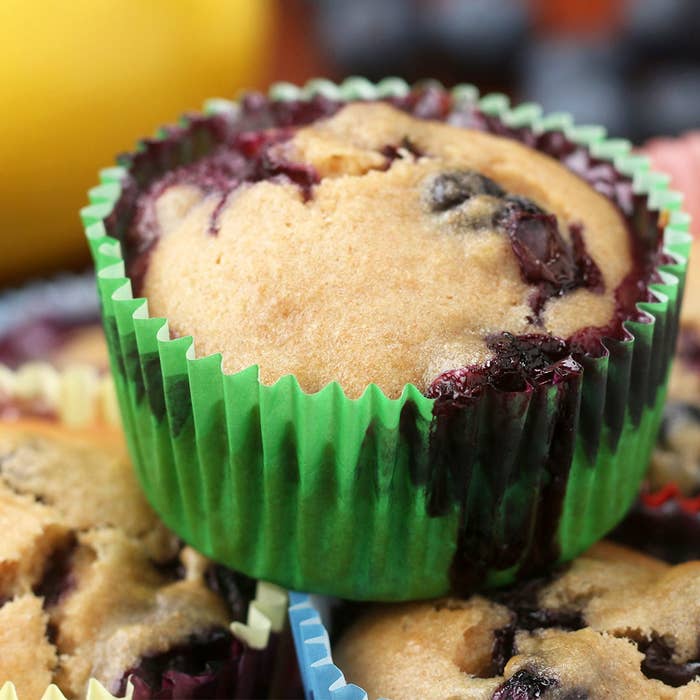 INGREDIENTS
Cooking spray
3 large eggs
⅓ cup sugar
½ cup plain Greek yogurt
¼ cup unsweetened applesauce
2 tablespoons honey
1 teaspoon vanilla extract
2 tablespoons lemon zest
¼ cup lemon juice
1½ cups whole wheat flour
1 teaspoon baking soda
½ teaspoon baking powder
1 teaspoon salt
1 cup of blueberries
PREPARATION
1. Preheat oven to 350˚F (180˚C).
2. Grease a muffin tin of muffin liners with cooking spray. Set aside.
3. In a large mixing bowl, whisk together eggs and sugar.
4. Add Greek yogurt, applesauce, honey, vanilla extract, lemon zest, and lemon juice. Mix until well combined.
5. Stir in flour, baking soda, baking powder and salt.
6. Gently fold in blueberries.
7. Distribute batter evenly among prepared muffin cups, filling about ¾ of the way full. Top with additional blueberries if desired.
8. Bake muffins for 20-25 minutes.
9. Cool muffins in pan for 10 minutes before serving.
10. Enjoy!