Last year, the Iowa State Fair made national headlines by selling fried butter on a stick.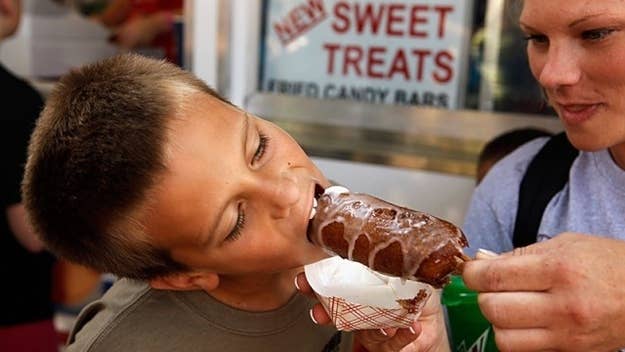 But let's not forget some of the other fried delicacies at the world's greatest state fair!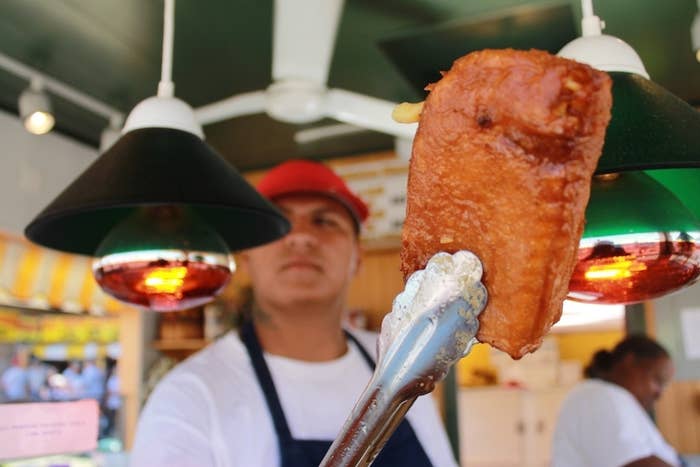 1.
FRIED MACARONI AND CHEESE.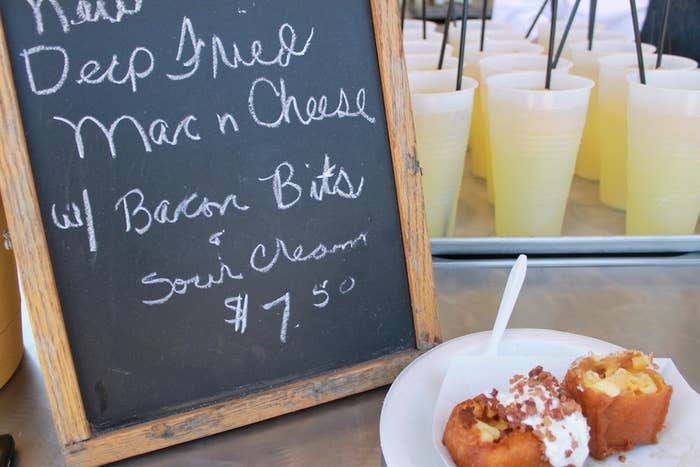 With bacon bits and sour cream, this baby clocks in at:
But it'll be served to you by these super-happy people!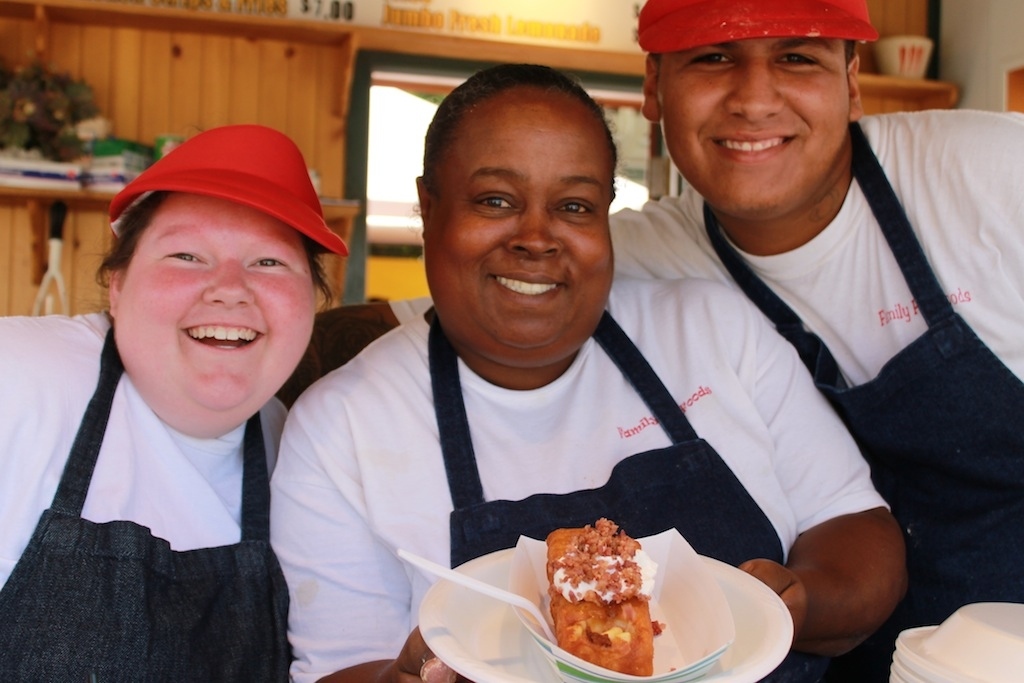 2.
Chicken on a stick!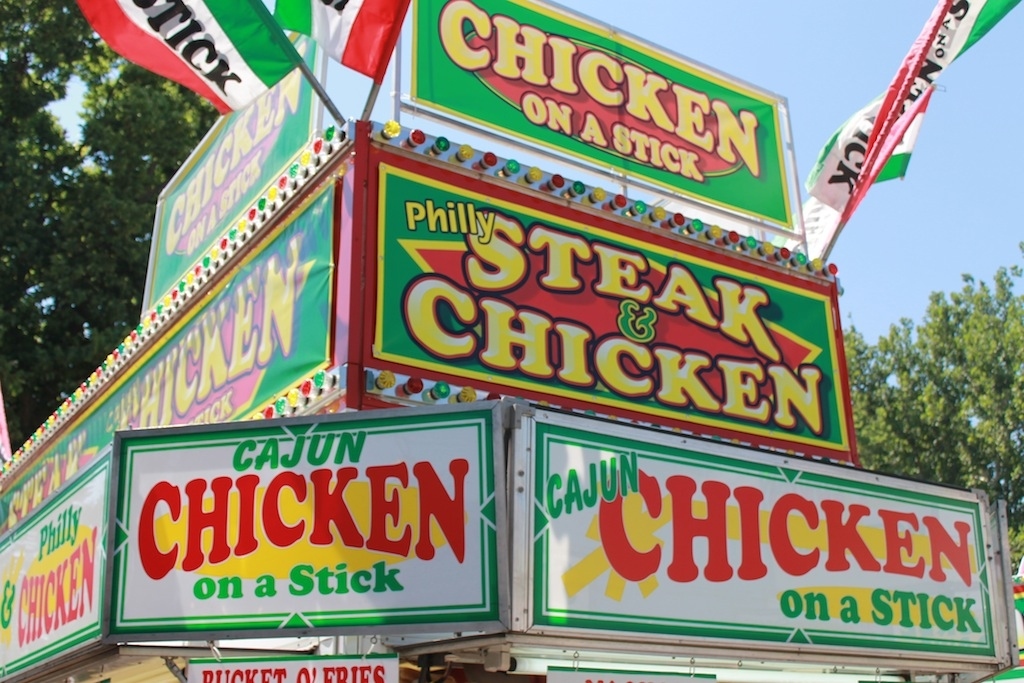 Per stick: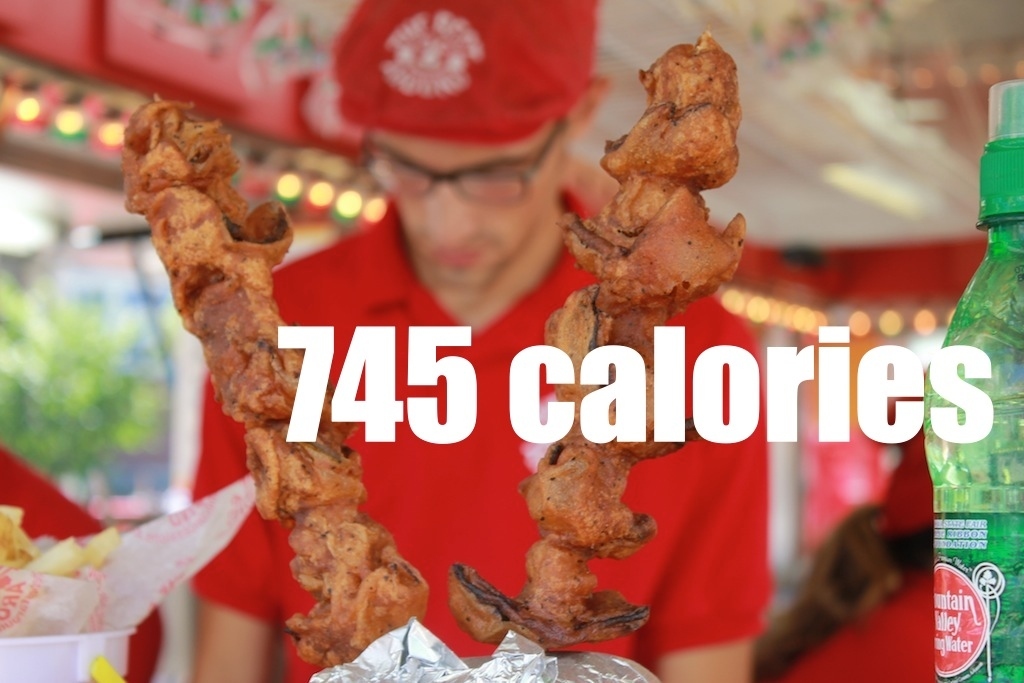 3.
CHEESE CURDS!
For this little guy:
But look at the nice people serving them to you!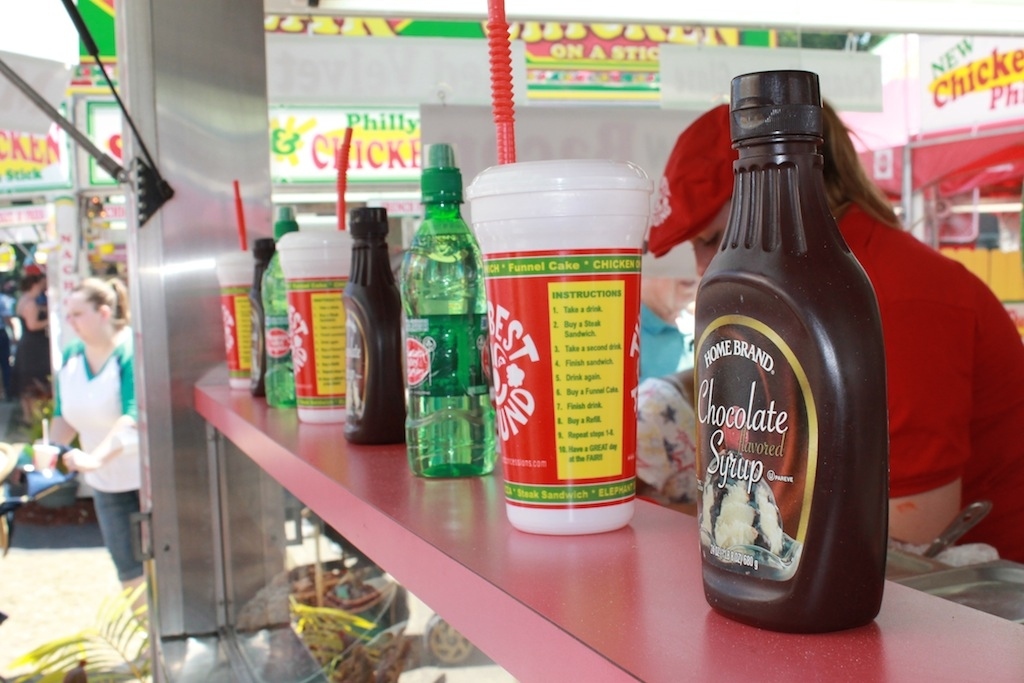 4.
FUNNEL CAKE!
These counts are, of course, before the toppings are added.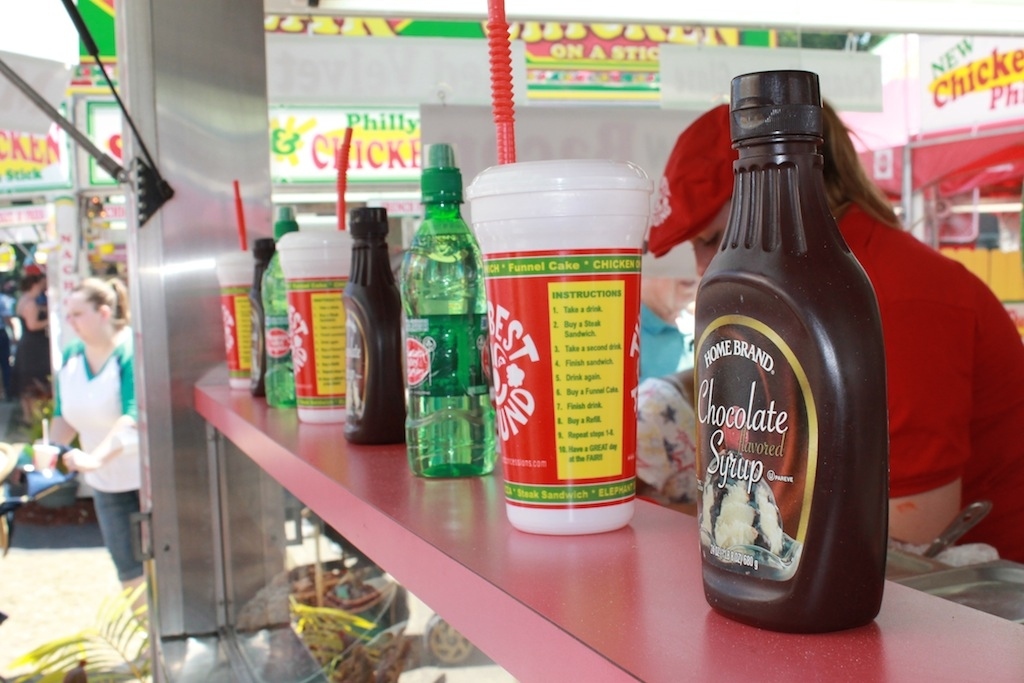 5.
DOUBLE BACON CORN DOG!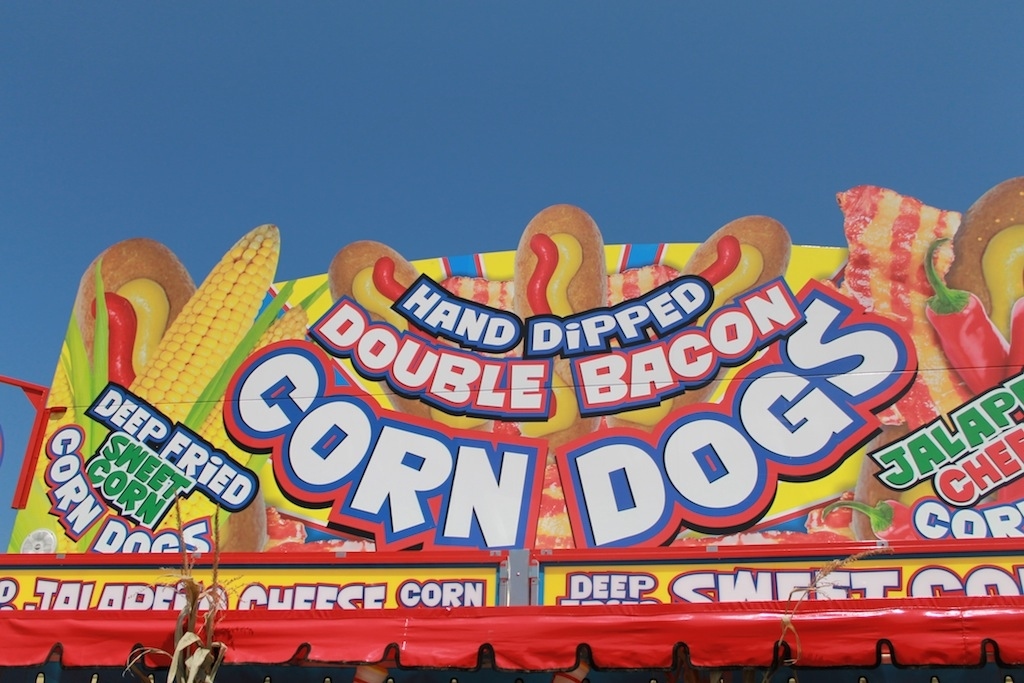 So they take a corn dog wrapped in bacon...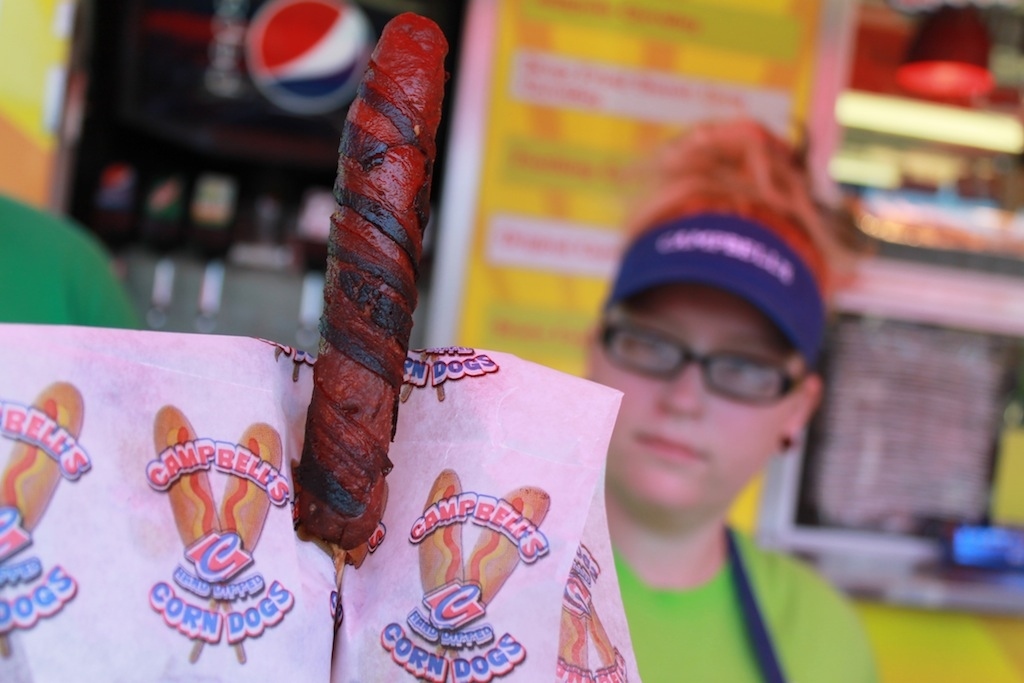 ...and batter it in bacon bits batter then deep-fry it and serve with syrup dipping sauce!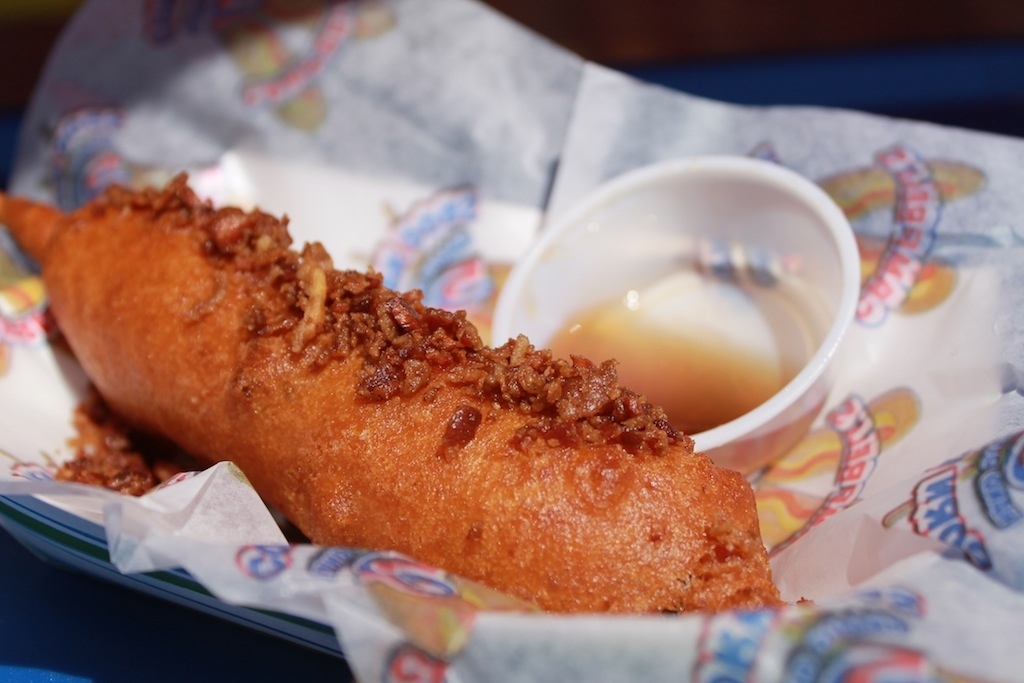 They are served with various toppings, but as a general rule: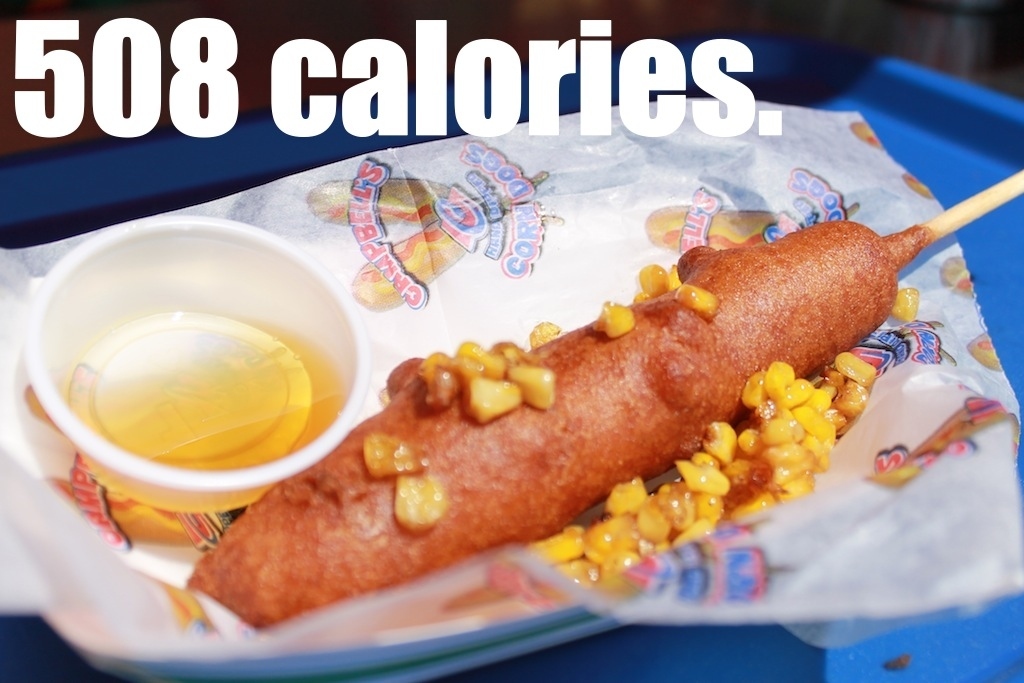 People seriously love these.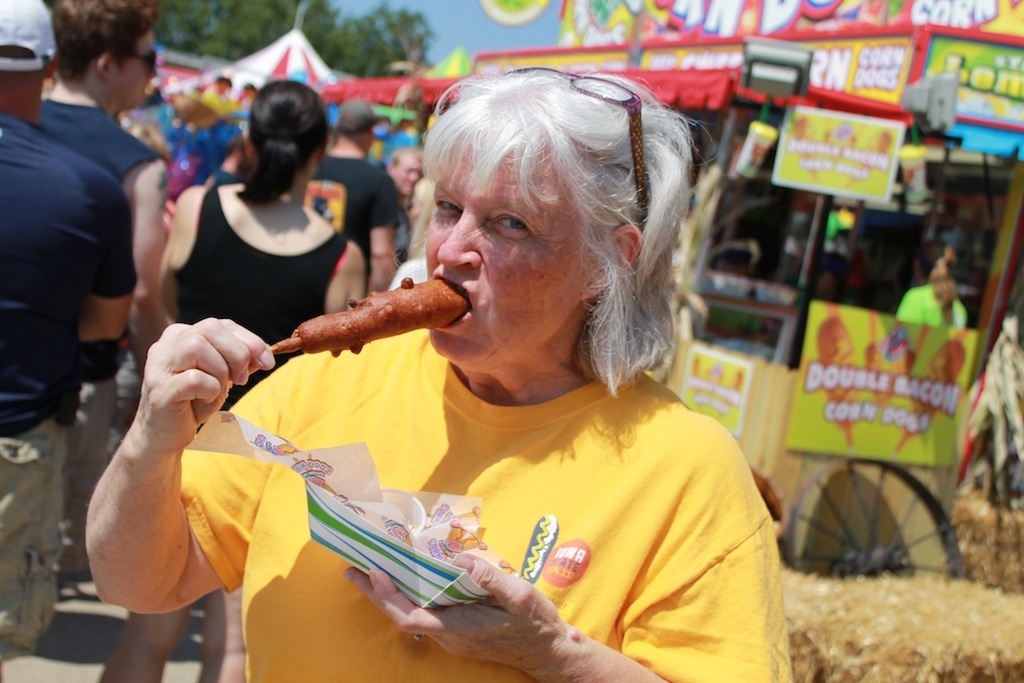 6.
Or you could just have the foot-long corn dog for: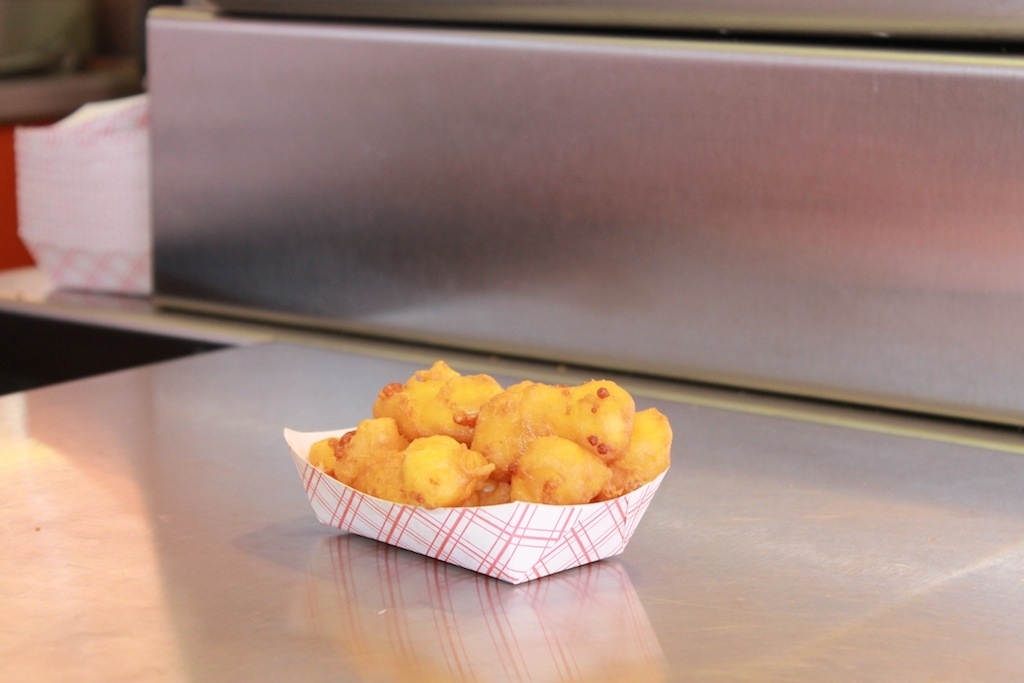 "Safe choice."
7.
Deep-fried Oreos, Snickers, and Twinkies!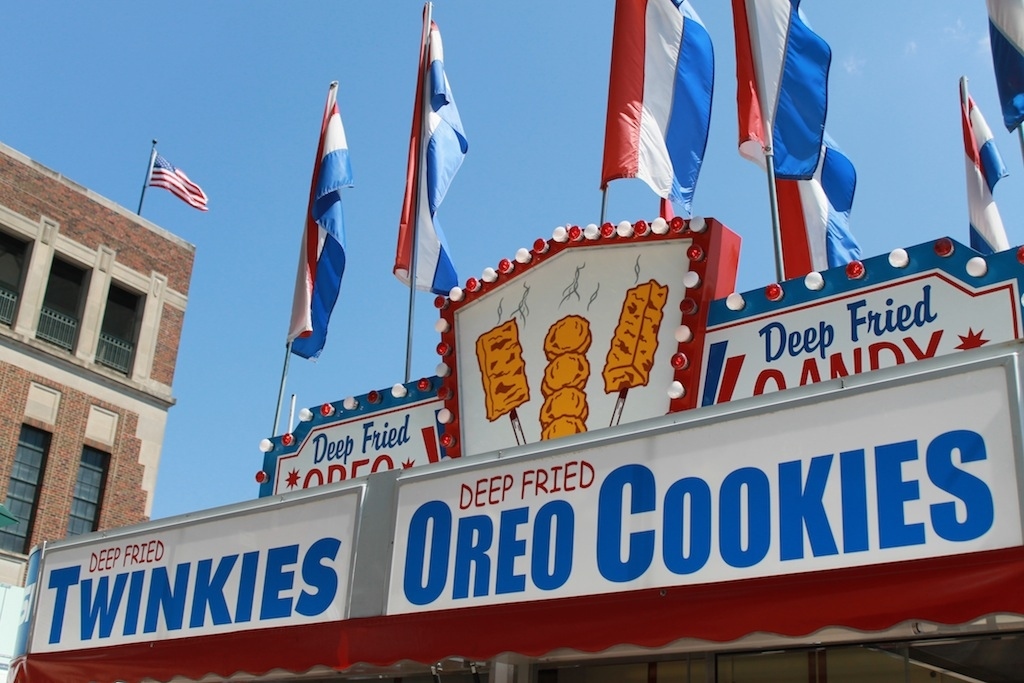 Fried Oreos: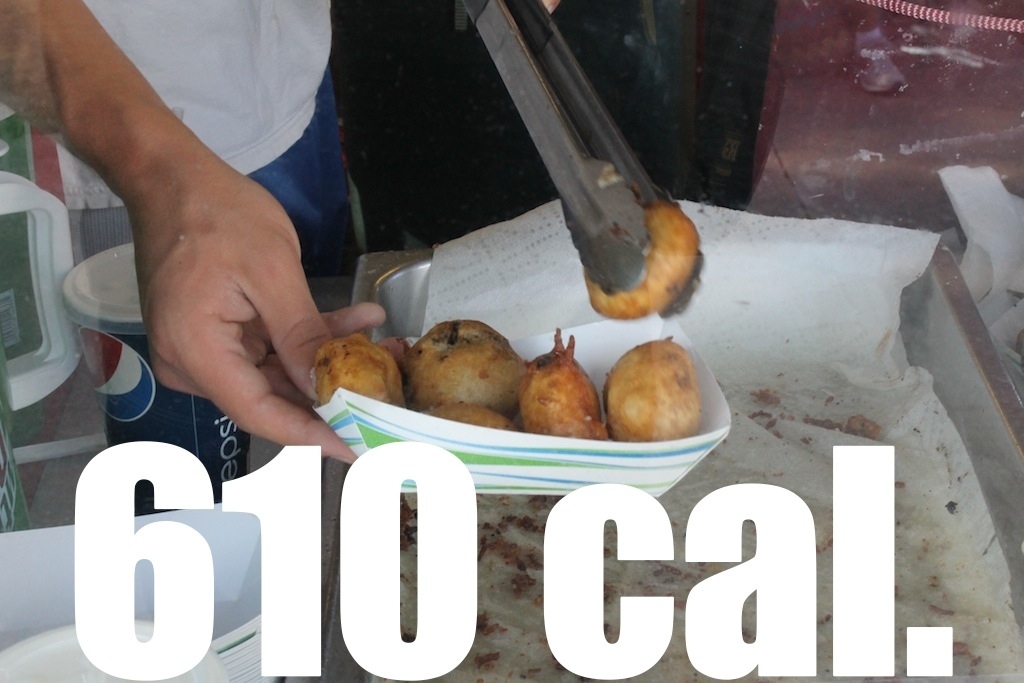 *NOM*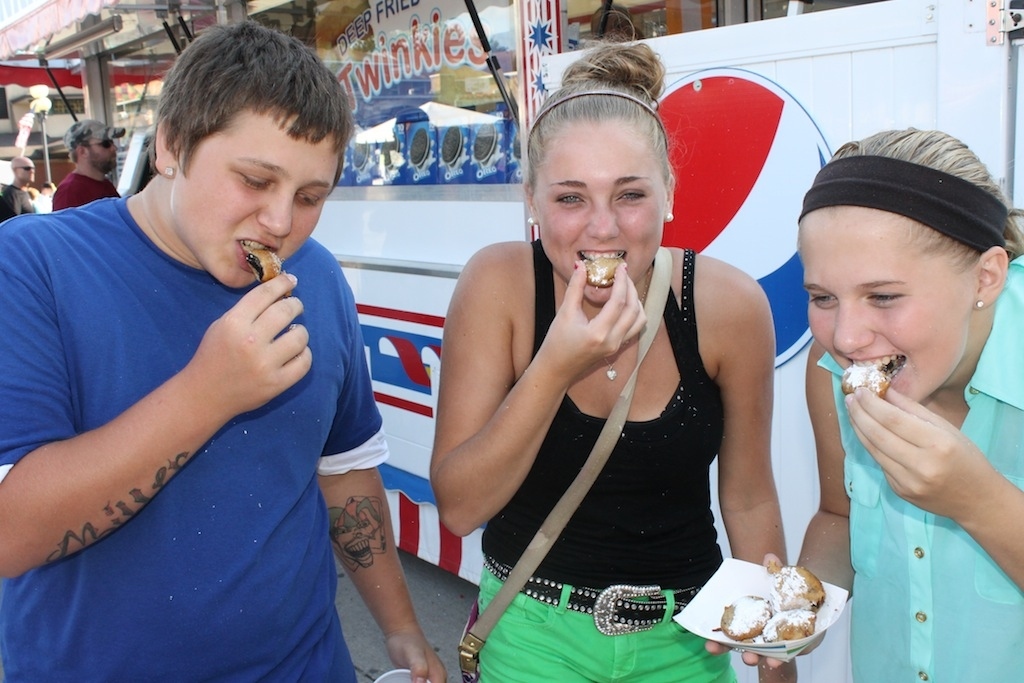 Fried Snickers.
*snack*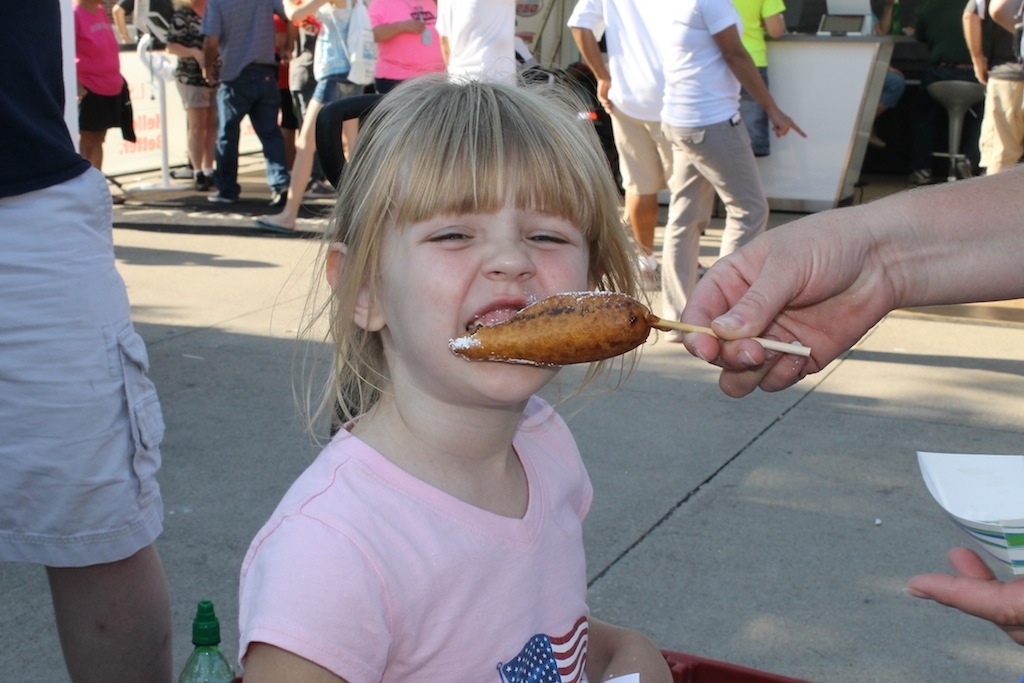 Fried Twinkie.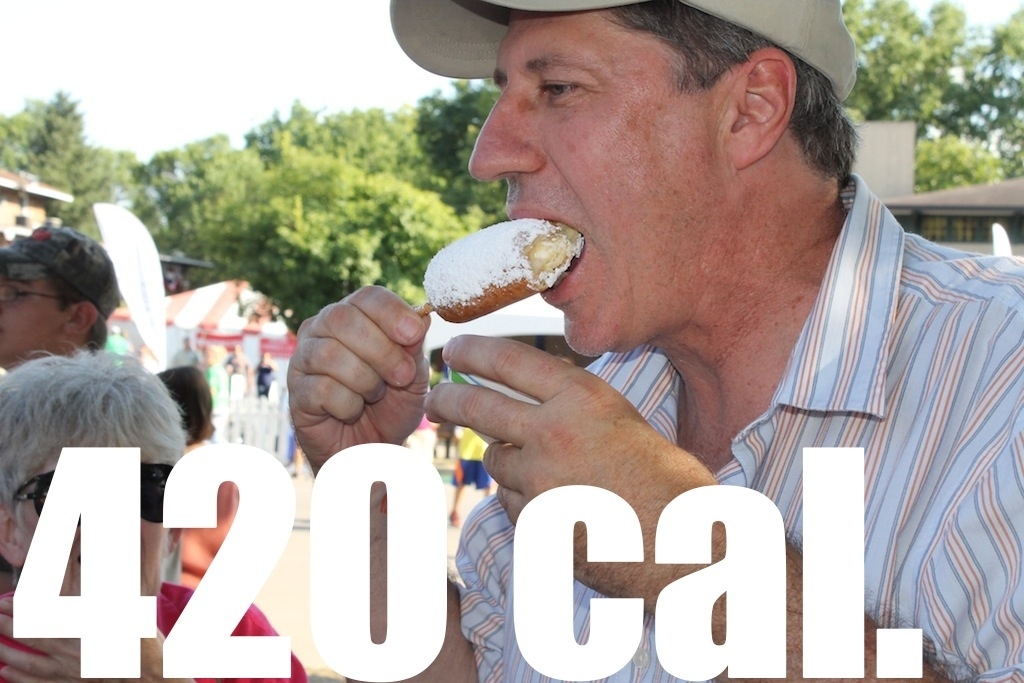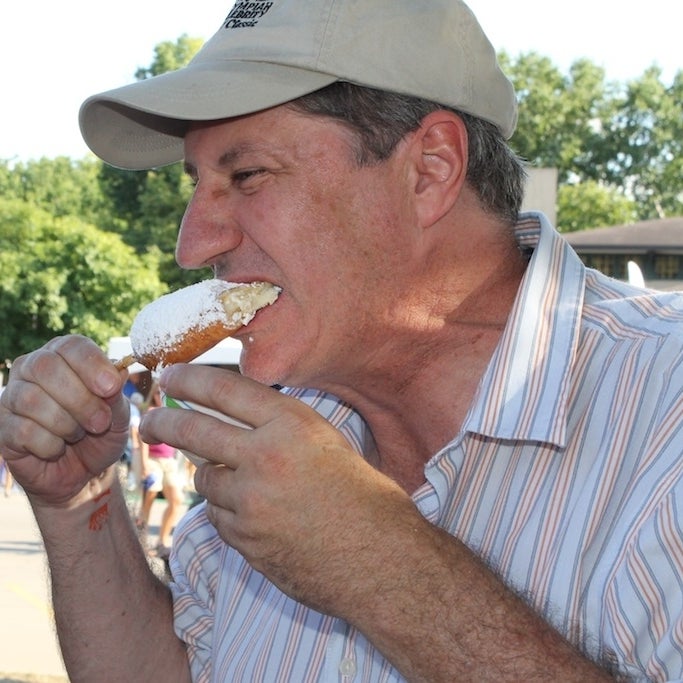 8.
GIANT HALF-POUND PORK TENDERLOIN.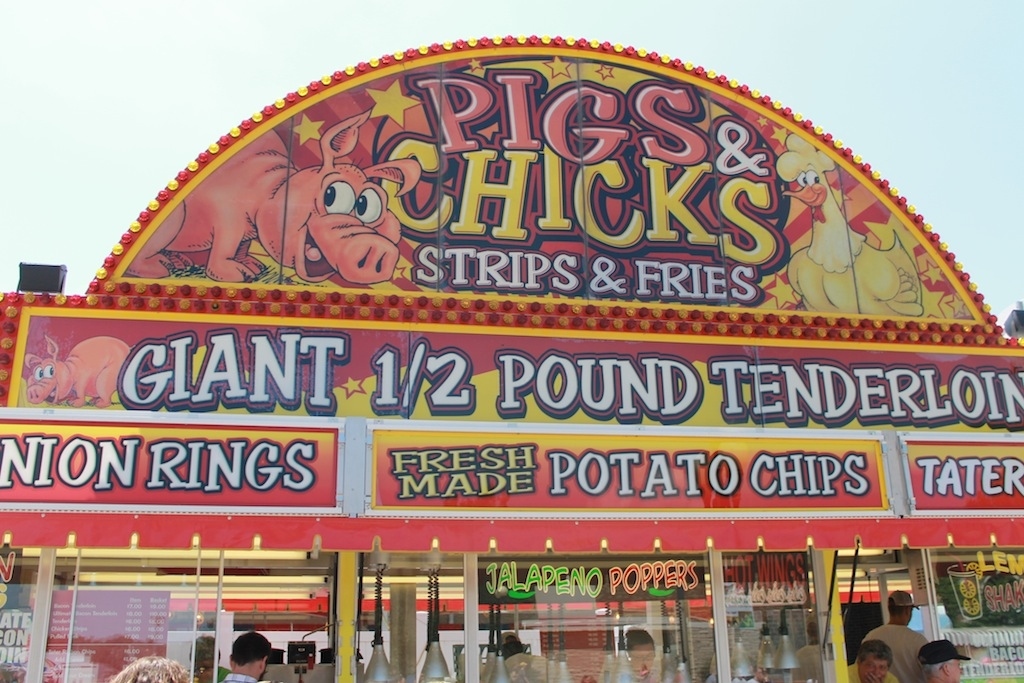 Nice.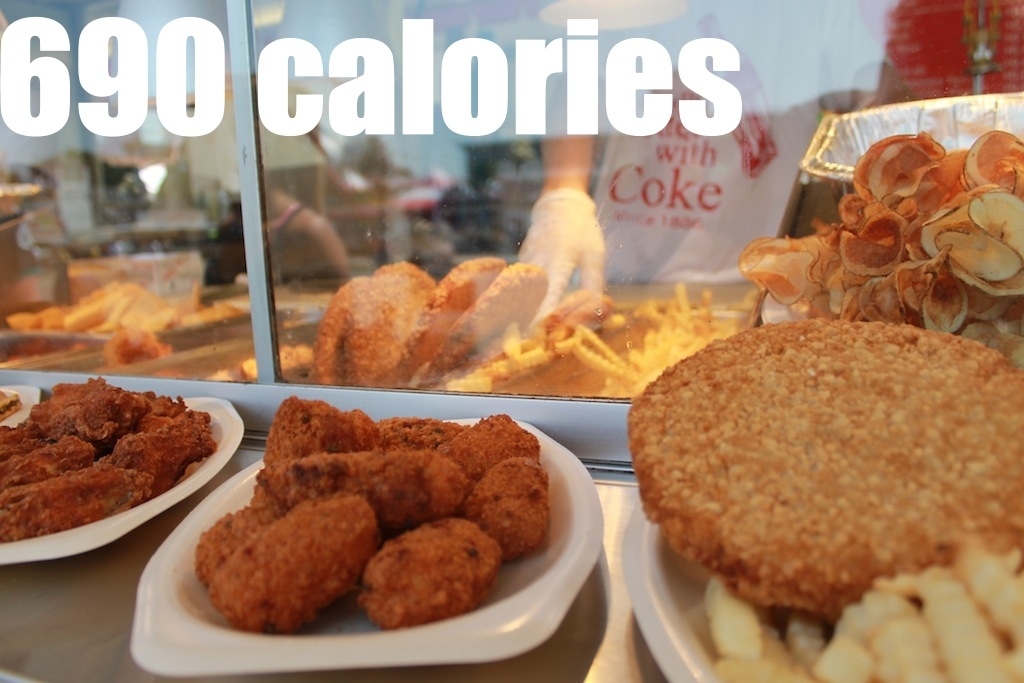 9.
FRIED CHEESE!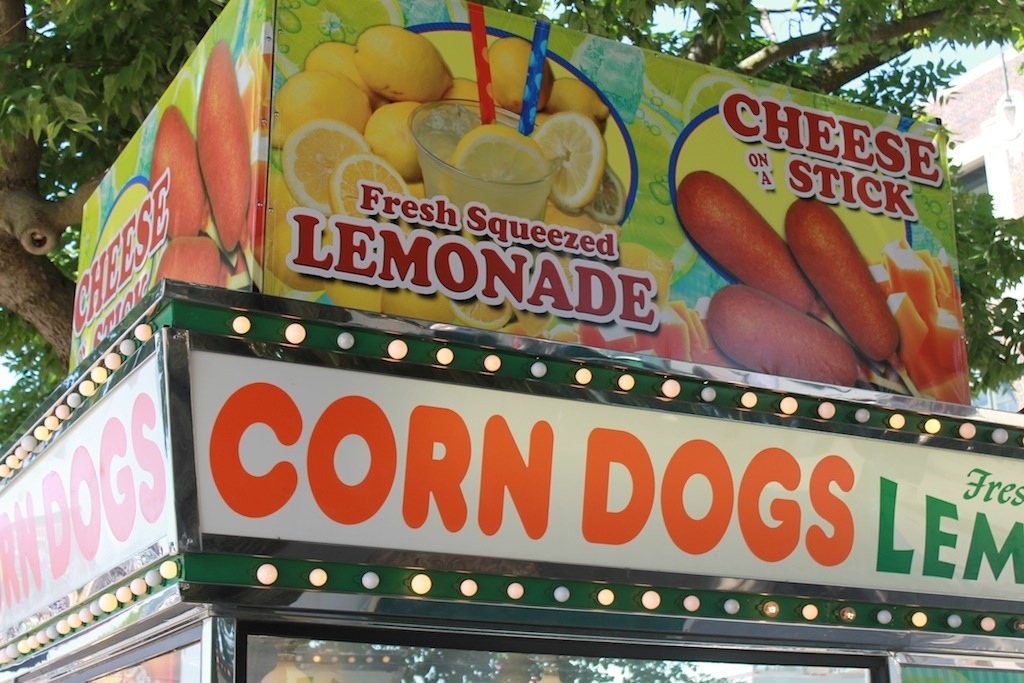 Before: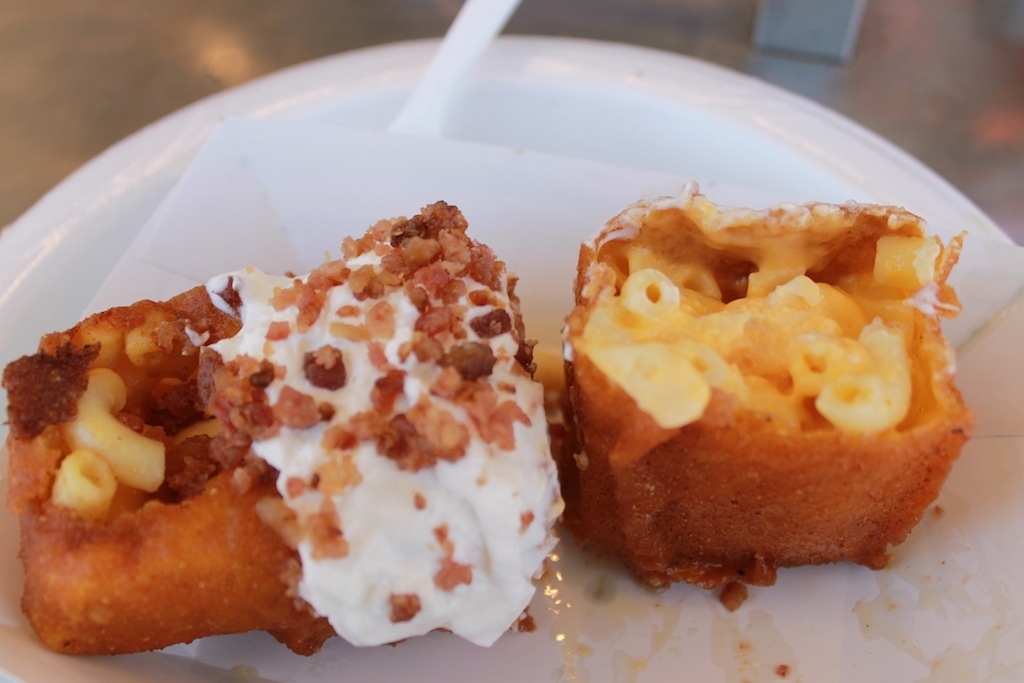 After: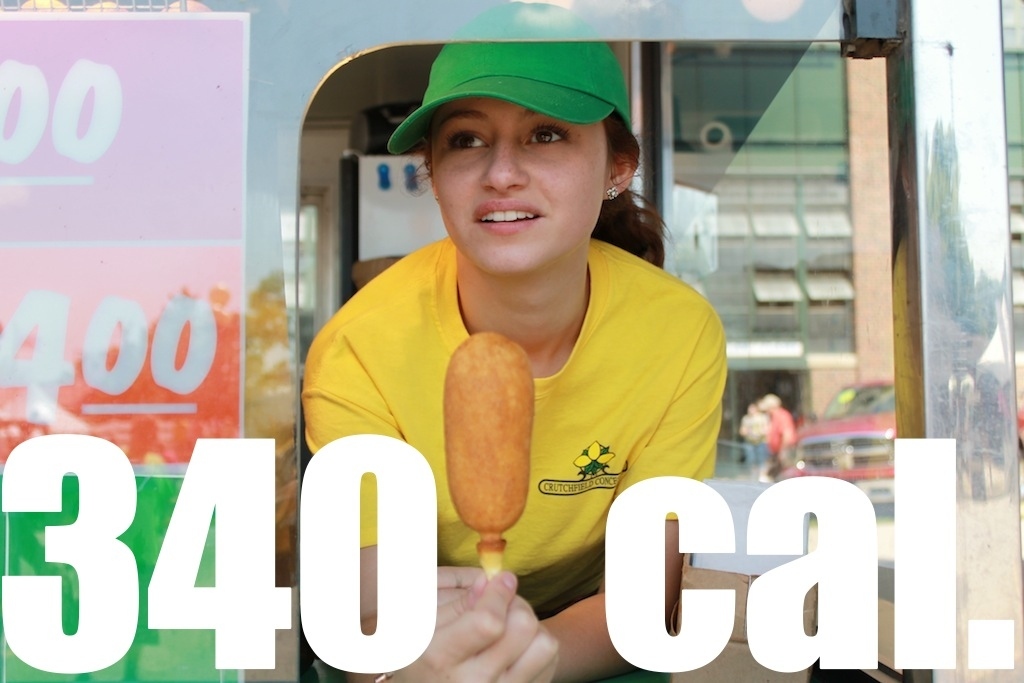 10.
Whoa.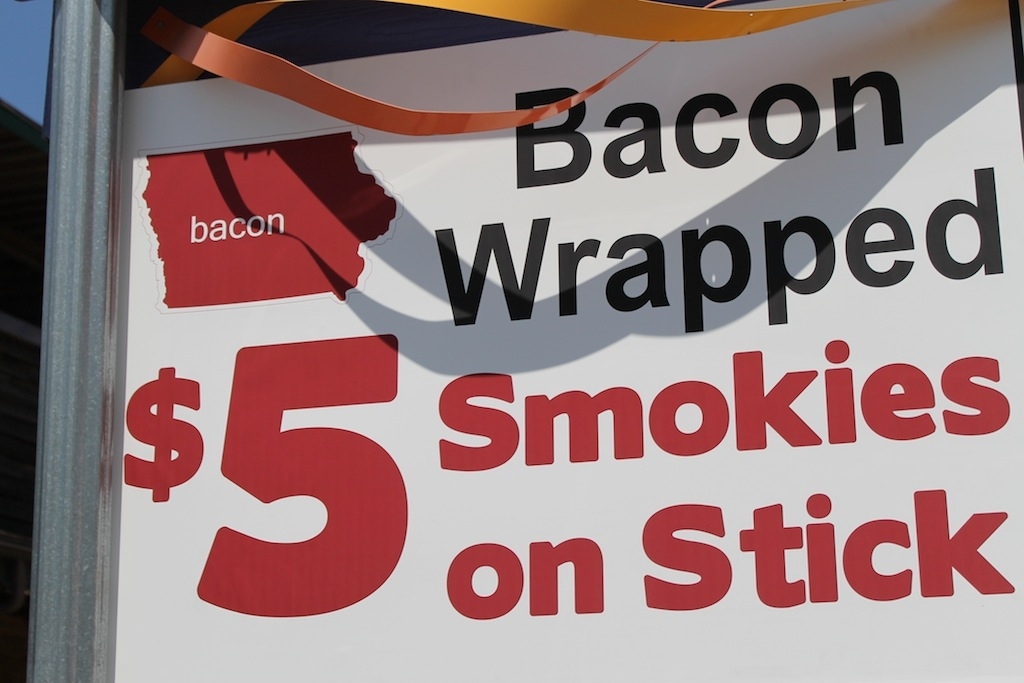 Yep.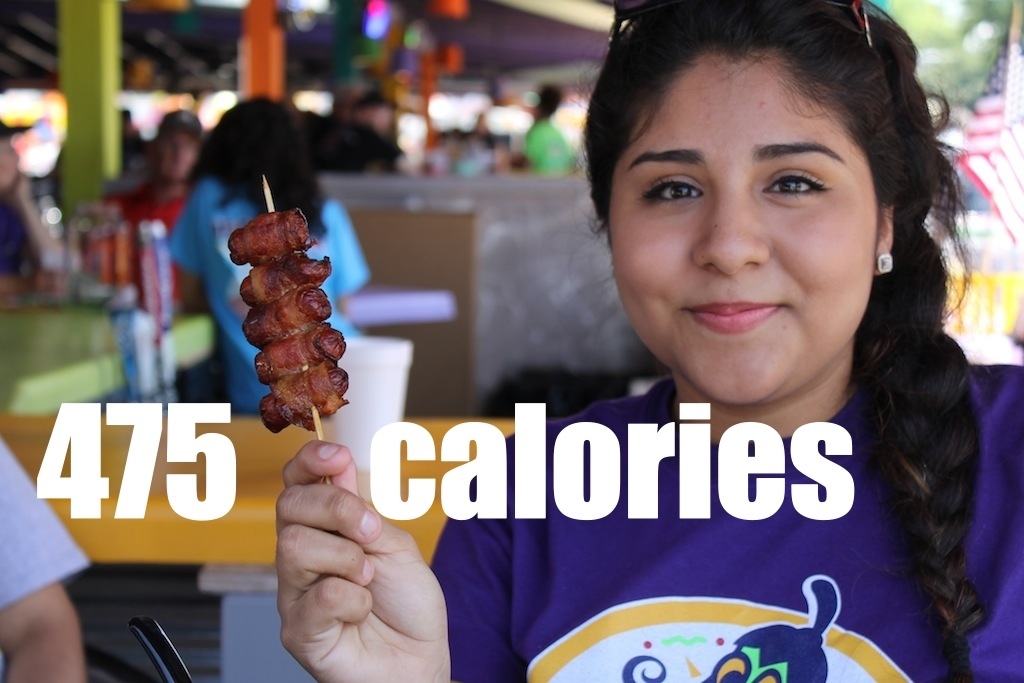 11.
COWBOY CONE.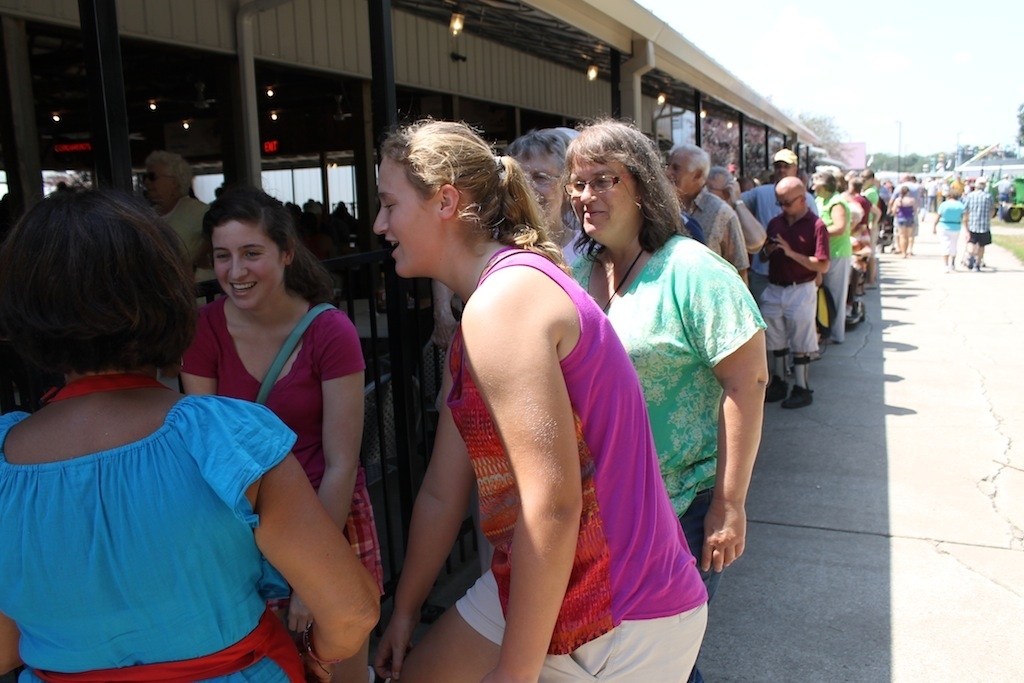 Rawhide!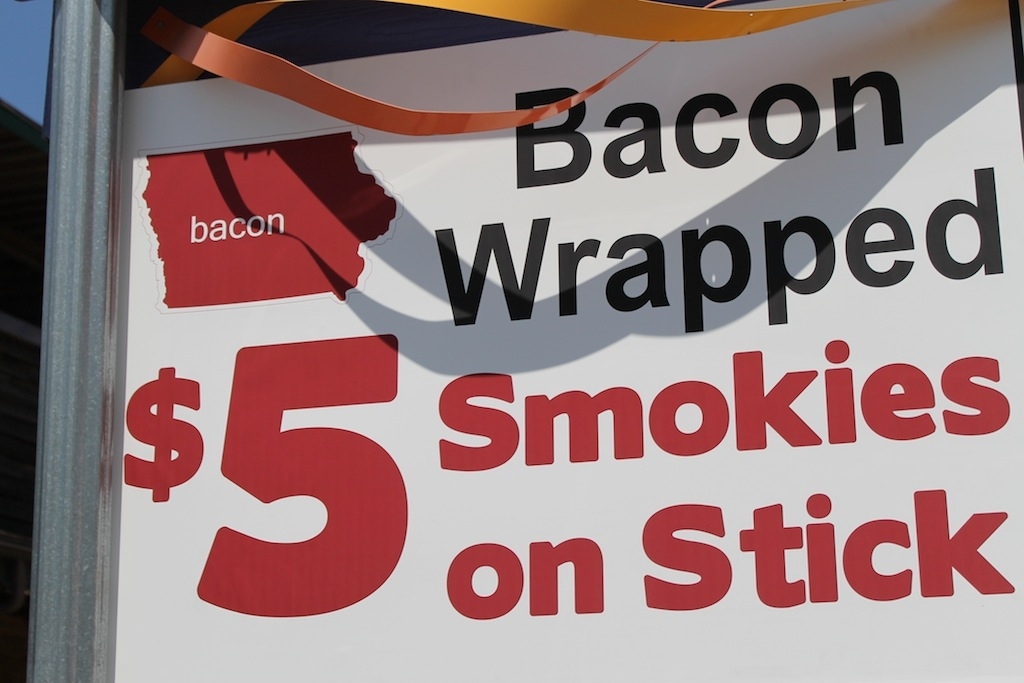 12.
BEEF SUNDAE.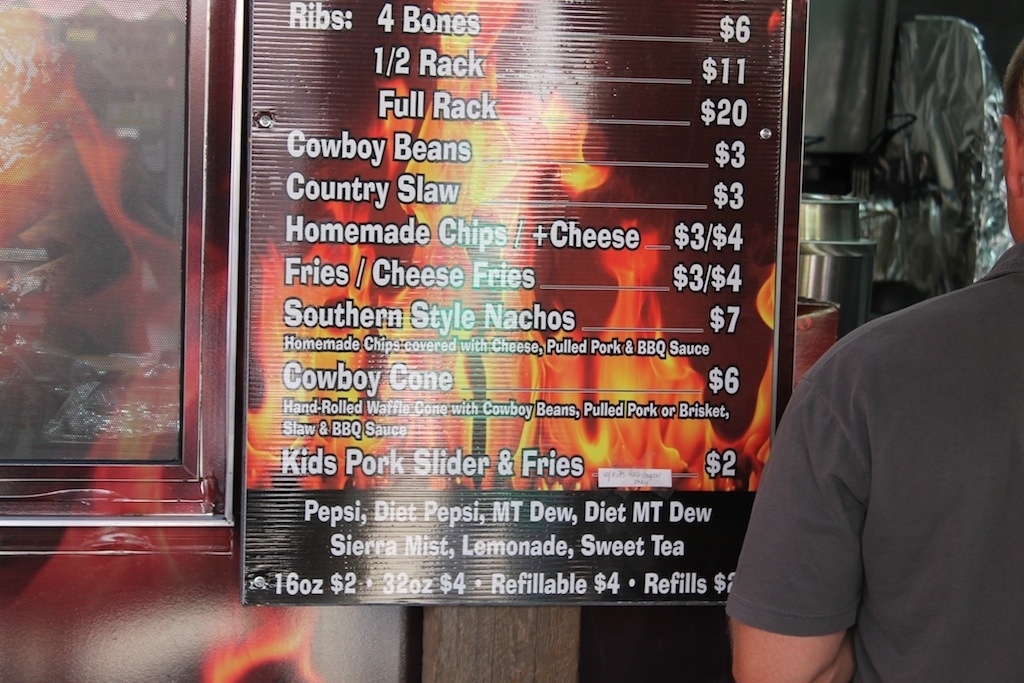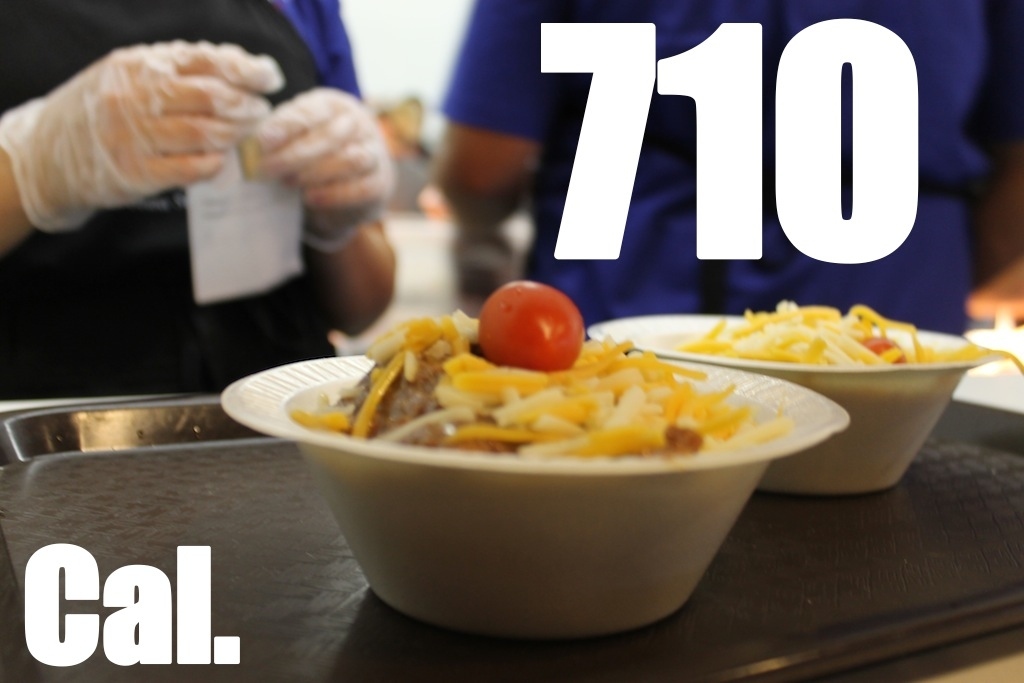 13.
PORK CHOP ON A STICK.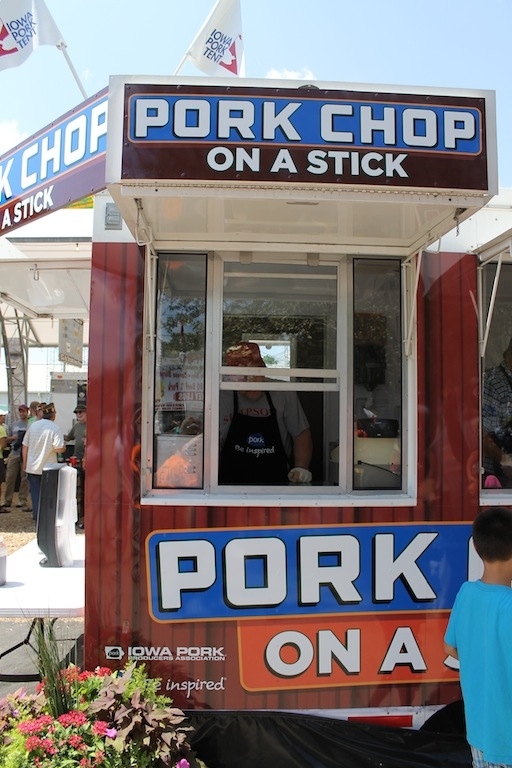 "Here ya go!"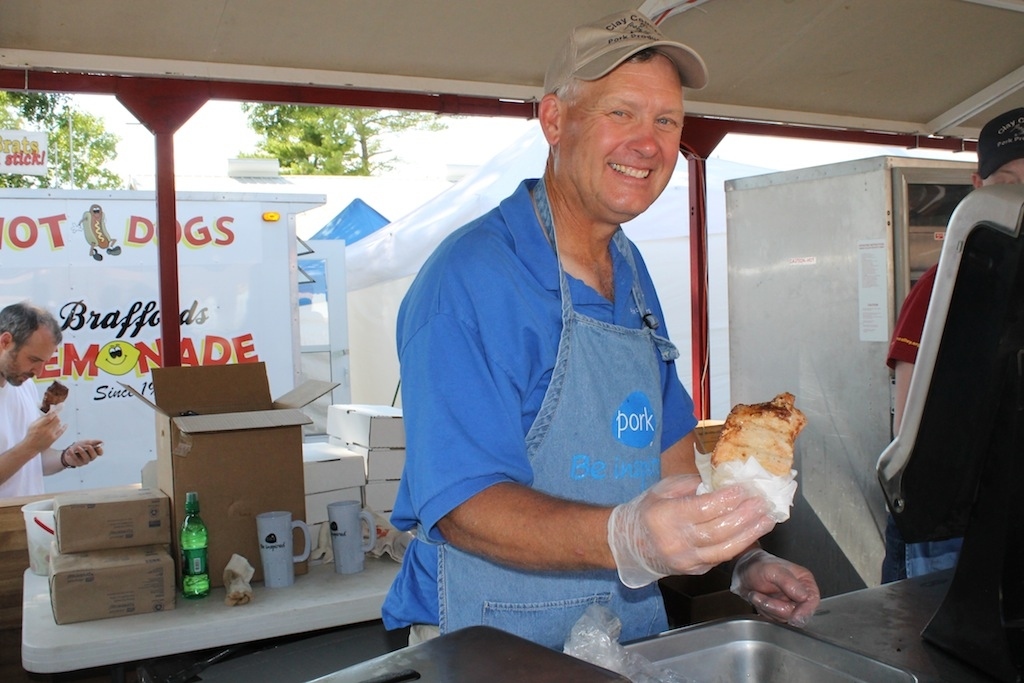 14.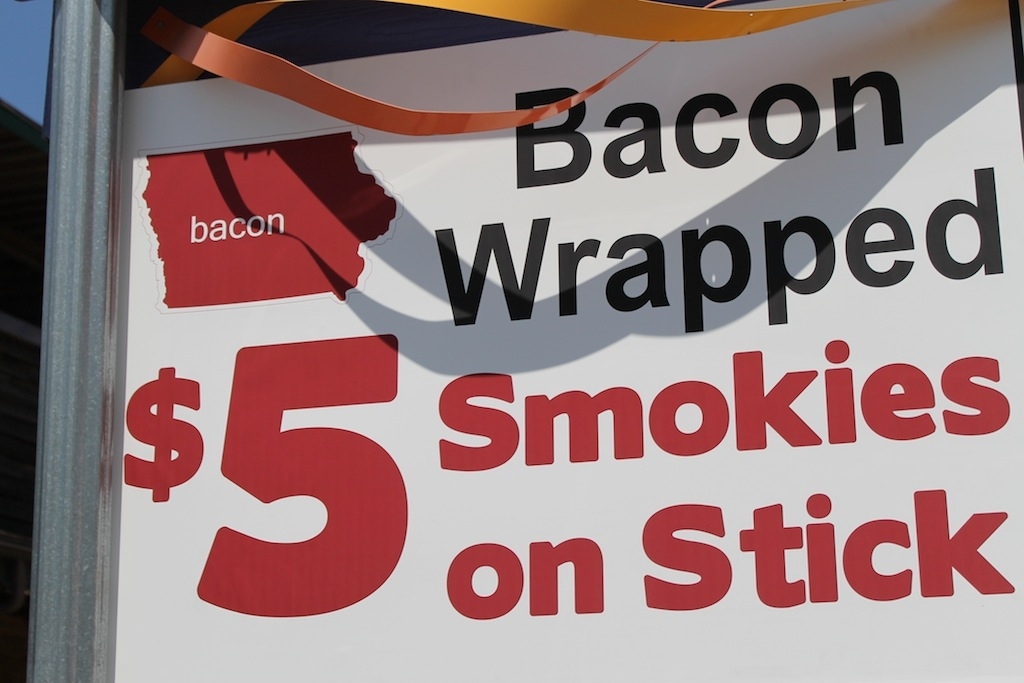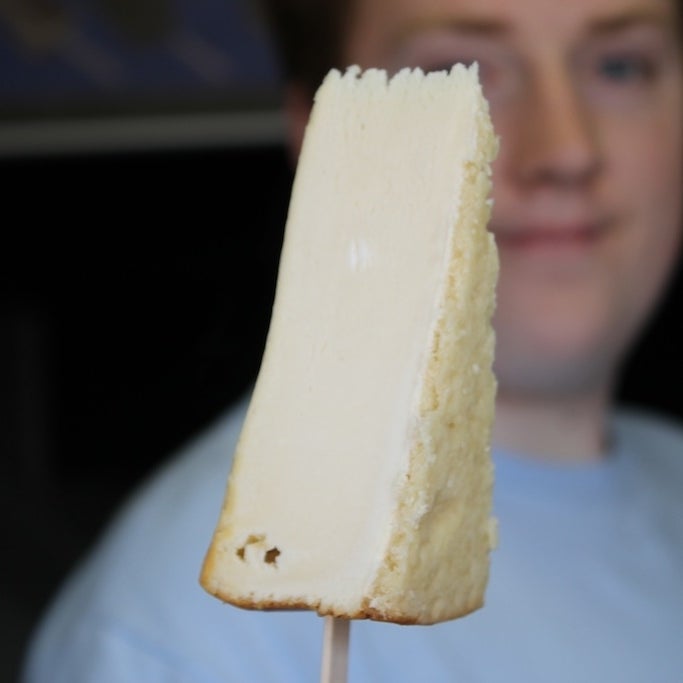 Makes sense.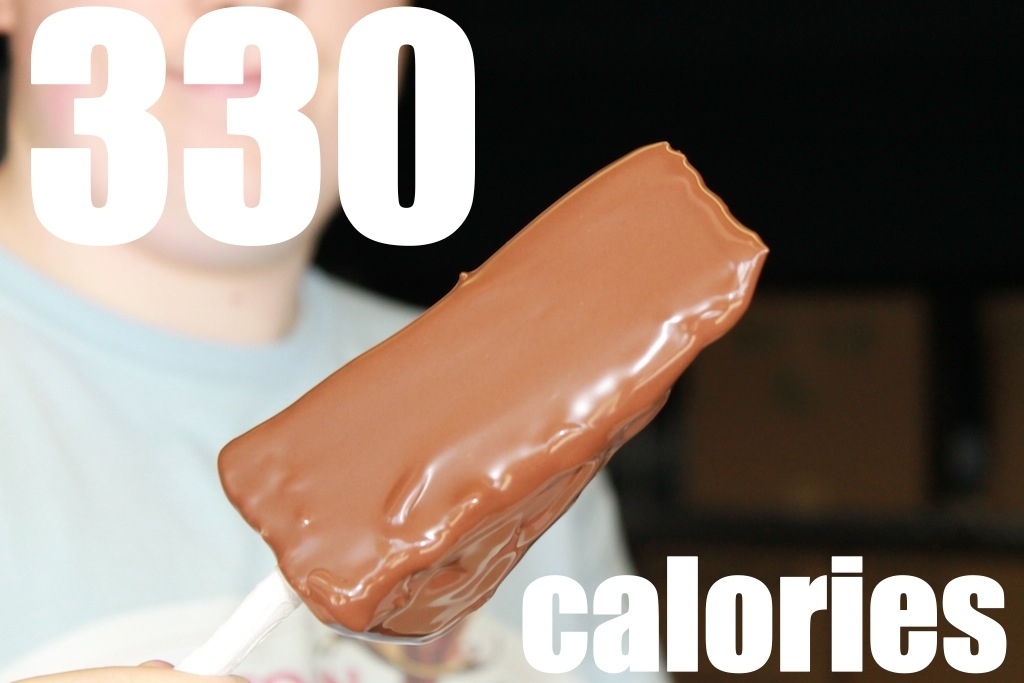 "Full yum!"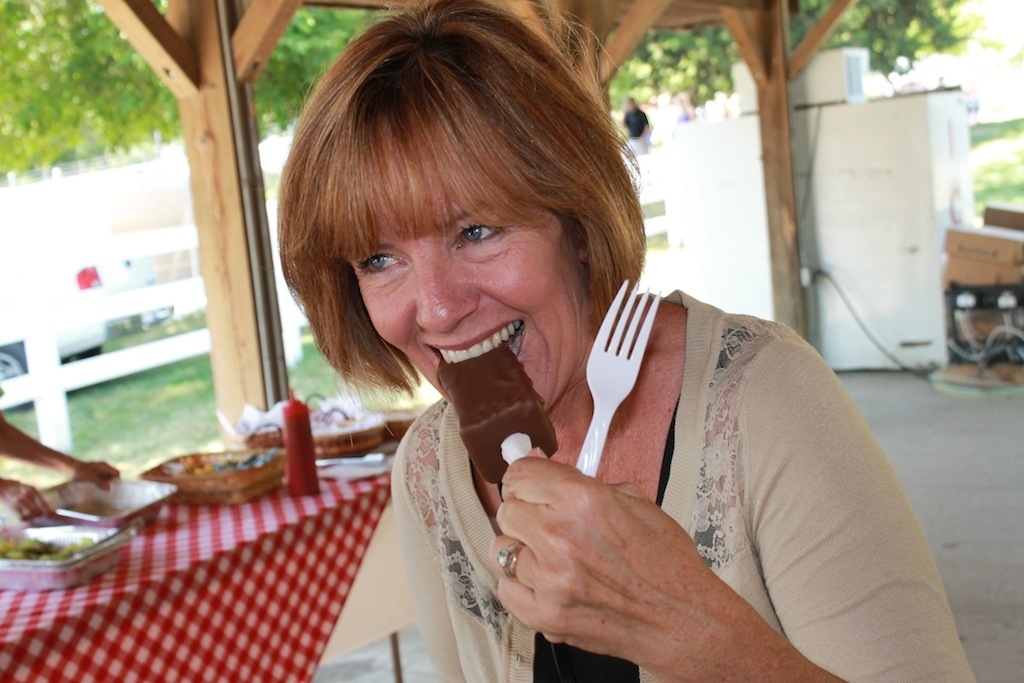 15.
BACON RIB ON A STICK.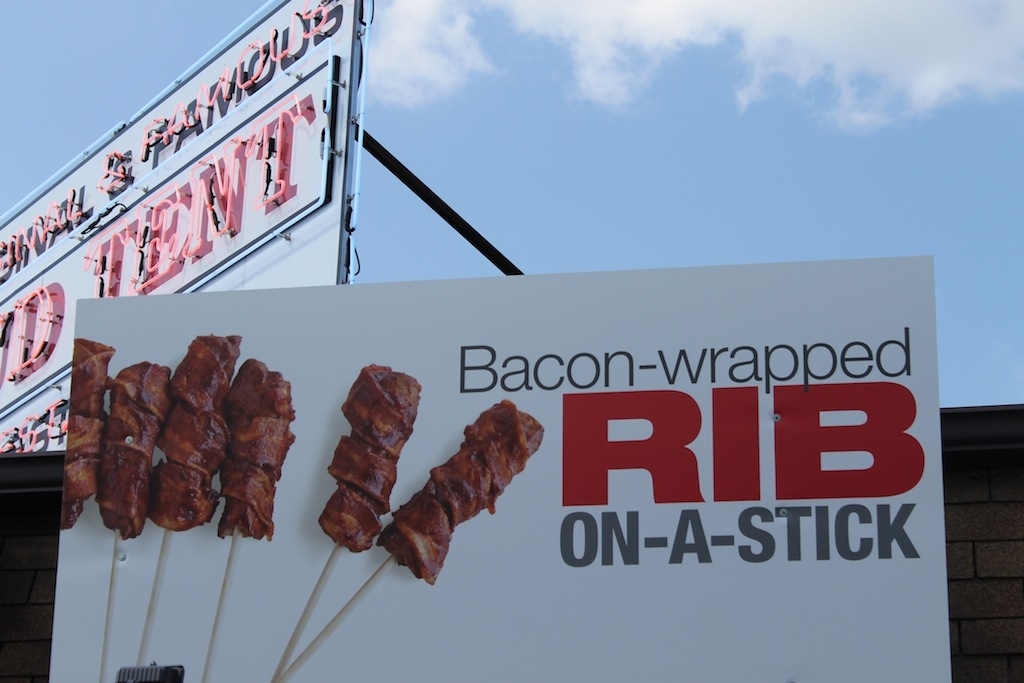 Easy.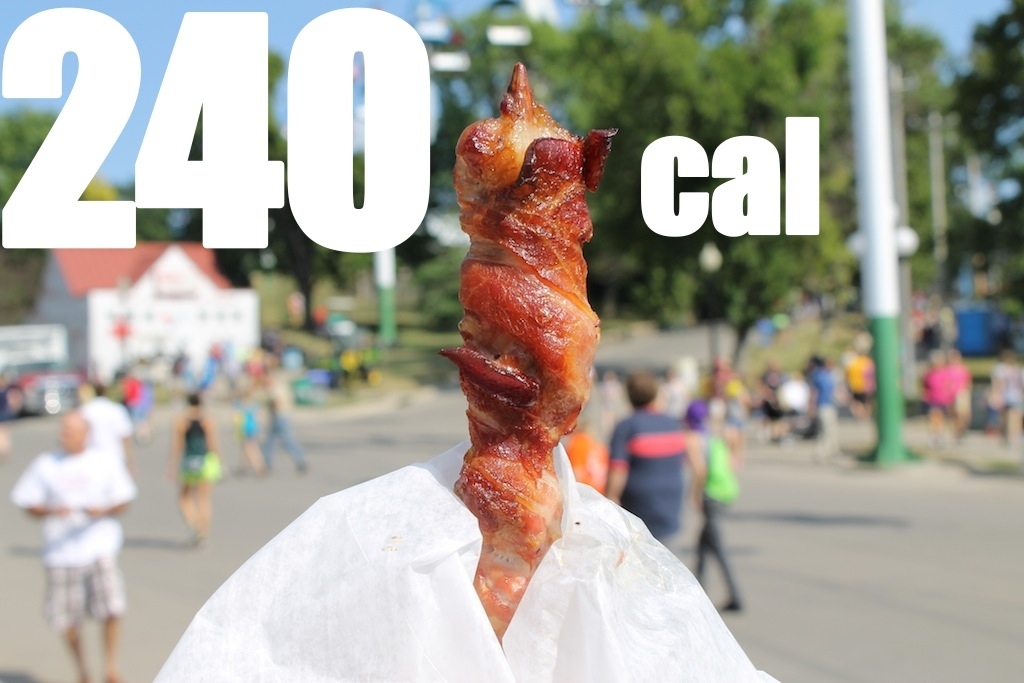 But look at how HAPPY these people ARE?!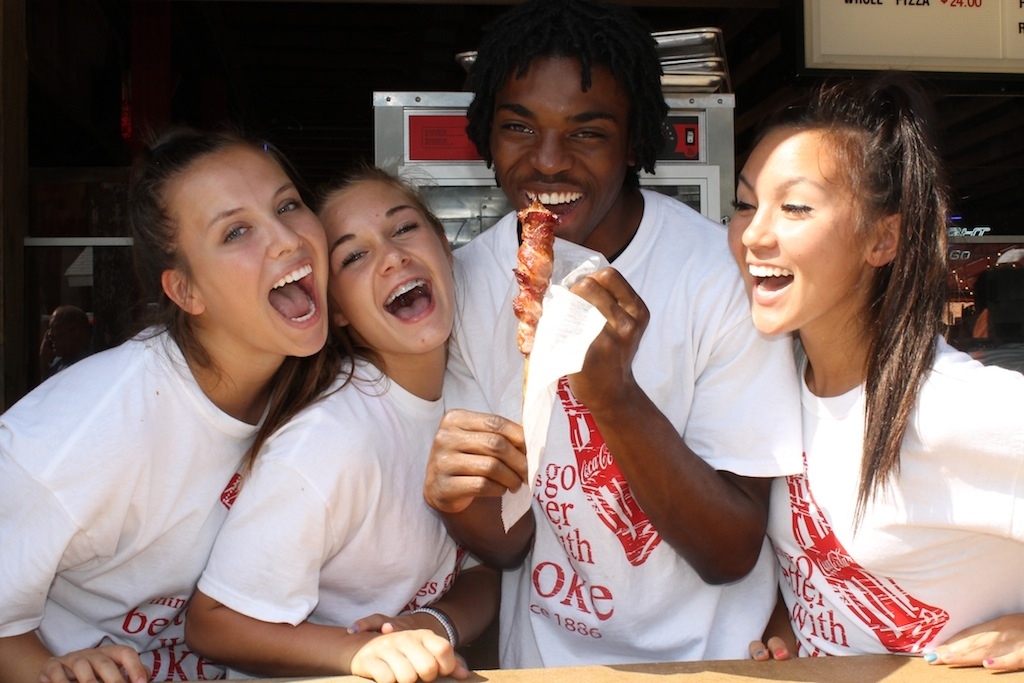 16.
Then there was this fried tower thing....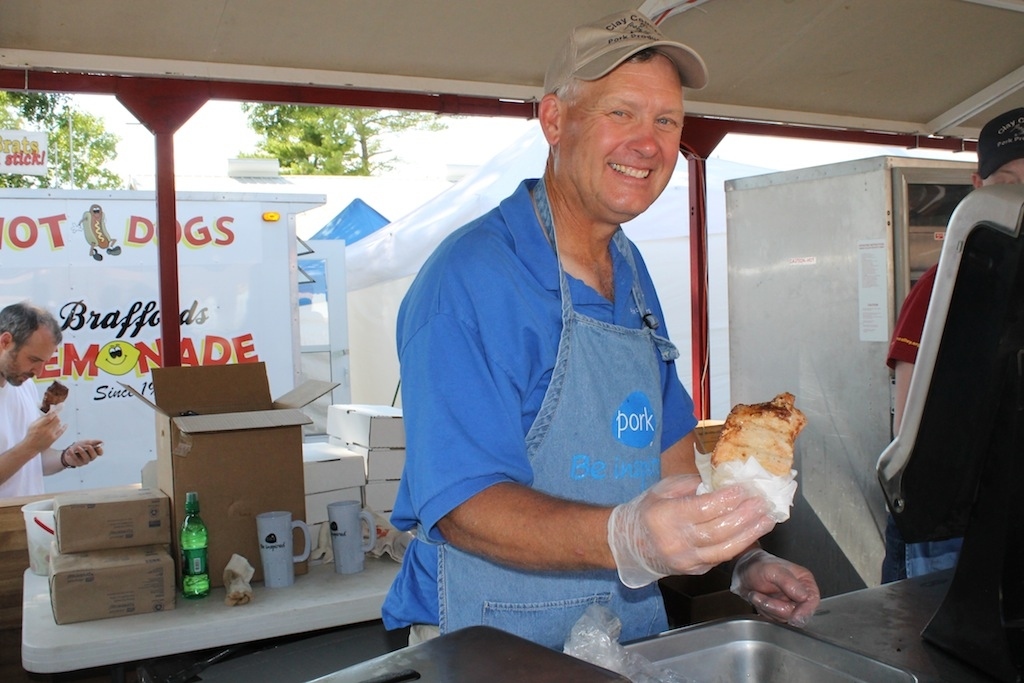 Or you can do a cup of watermelon.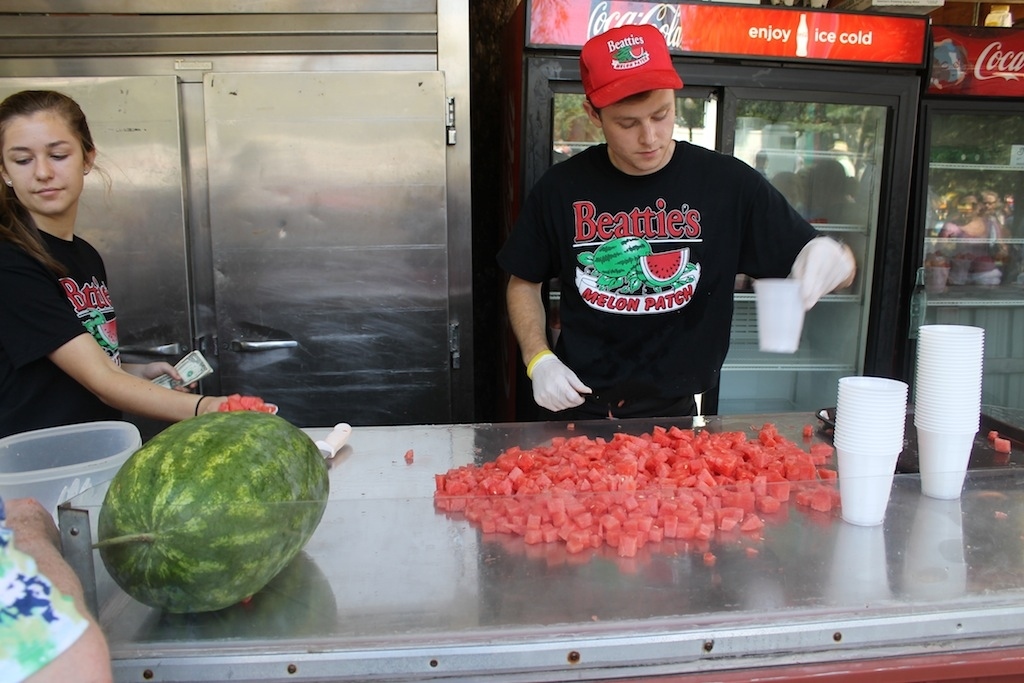 Yuck!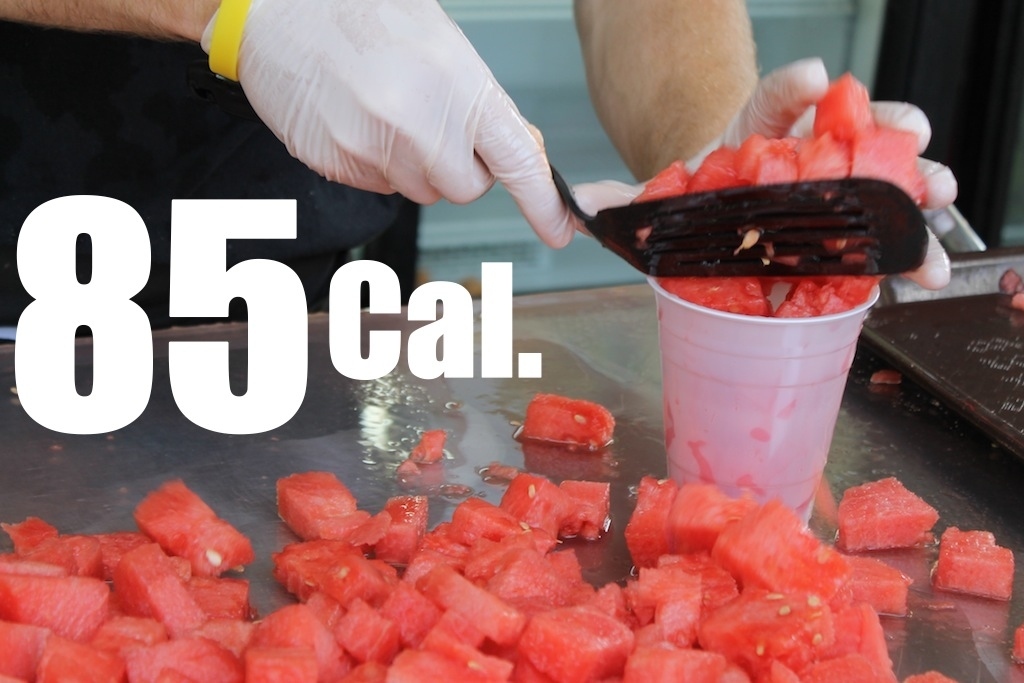 17.
BIG-ASS TURKEY LEG.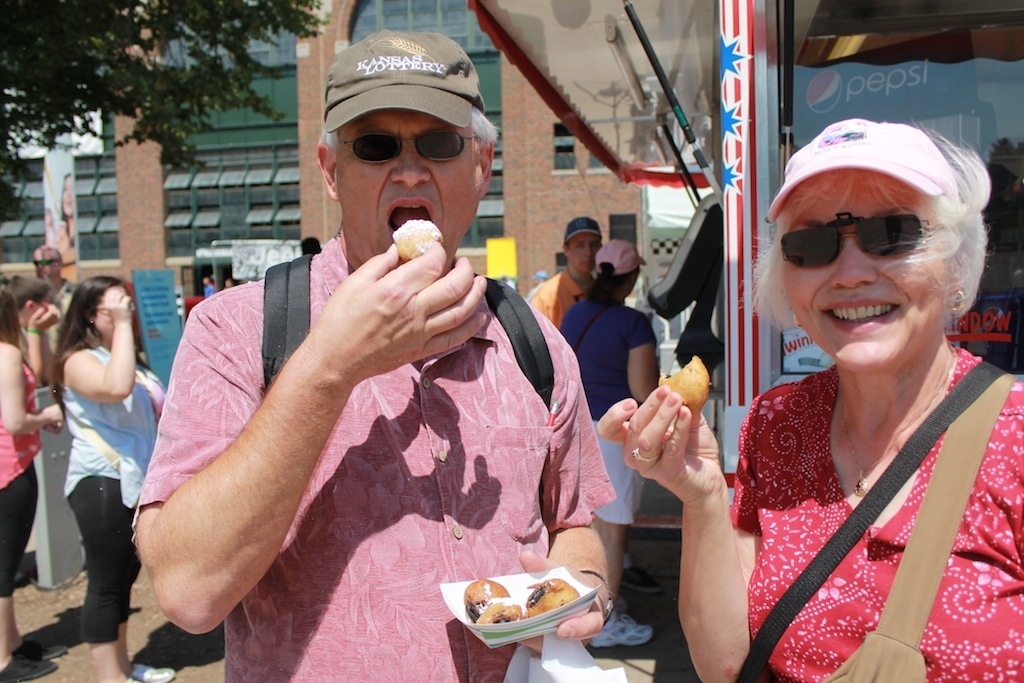 "MMMMMMMM so good."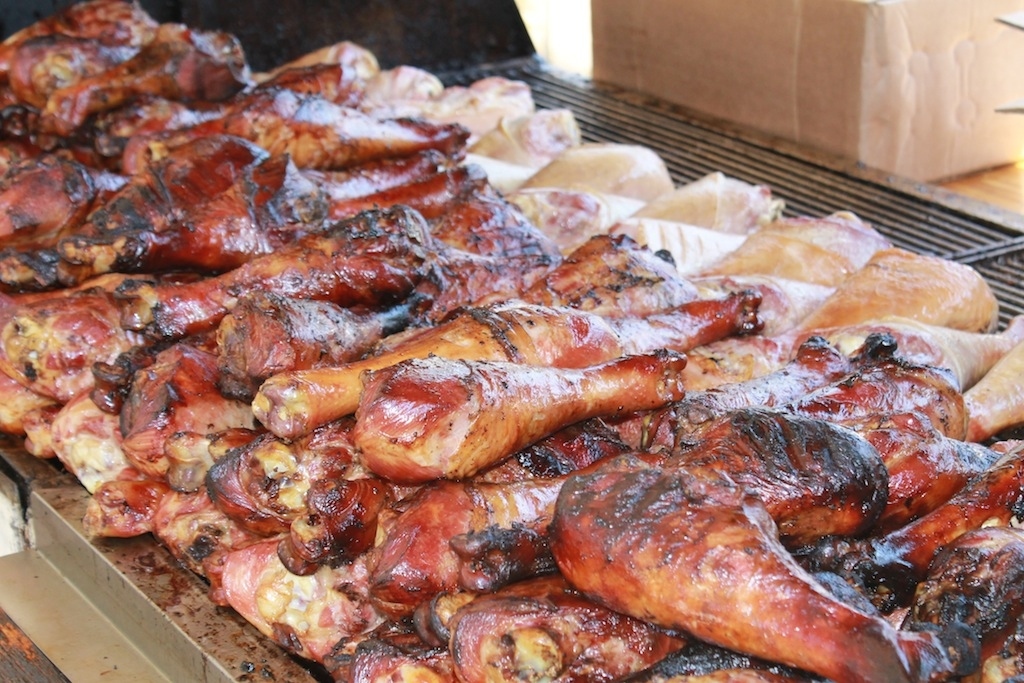 "HOLY?!?"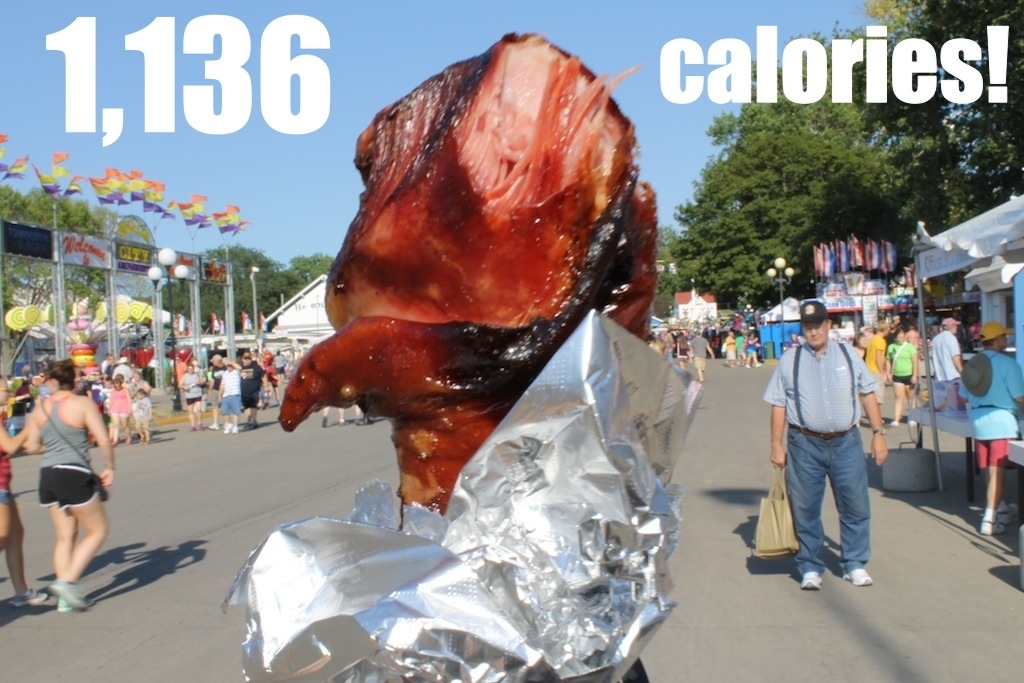 Yea, YOLO.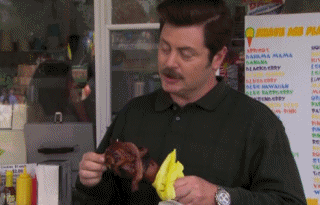 Because, America.