If you're not caught up on some of the latest Kardashian dramas, allow me to briefly fill you in.
Travis Scott – aka Kylie Jenner's baby daddy – was recently accused of transphobia after it appeared that trans icon Amanda Lepore had been edited out of the cover for his new album, Astroworld.
Although Lepore had nothing bad to say about Travis or the situation, joking that she'd been removed because she upstaged everybody else, fans were angry about the edit and wasted no time in calling Travis out.
Following the criticism, Travis finally responded, posting a statement to Instagram captioned "everyone is welcome to Astroworld".
Starting by thanking both photographer David LaChappelle and Amanda Lepore, Travis said: "Astroworld is about love and expression, not hate."
He continued, "Growing up I've been taught to accept everyone, not to cast people away but bring them in your home. I have nothing but respect for the LGBTQ community. I want to use my voice to make it clear that everyone on this planet is as equal and fucking awesome to the next."
Addressing the Lepore situation directly, Travis then said: "Yo Amanda you did upstage everyone, even me."
The statement ended with an apology, with Travis saying: "Sorry for the misunderstanding. Love you guys and thank you all. Everyone is welcome to Astroworld."
Both David LaChapelle and Amanda Lepore commented on the statement with support.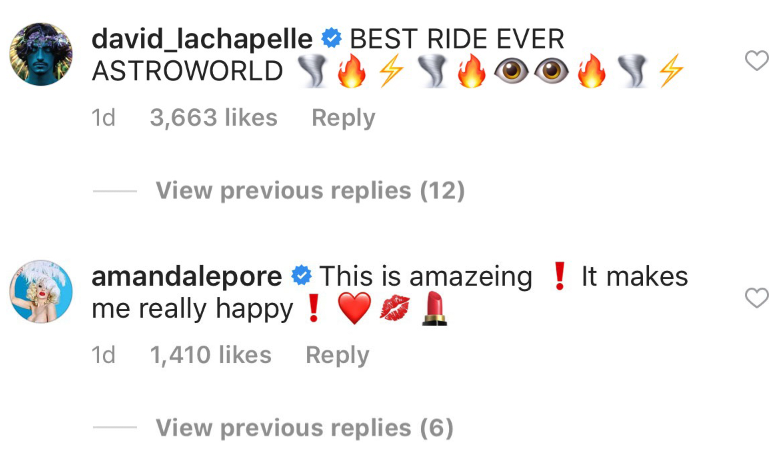 And of course, Kylie Jenner also stood beside her man.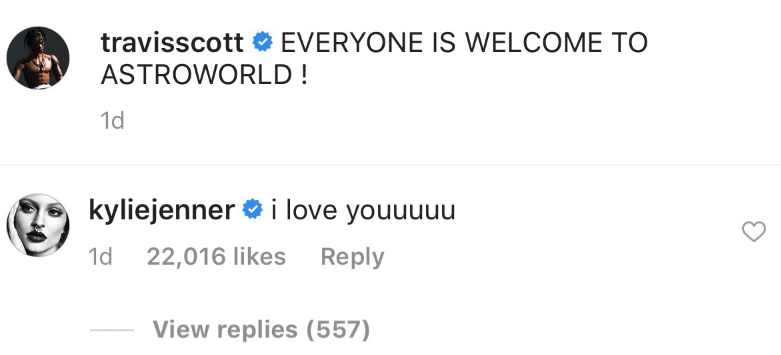 So I guess that's that then!