I don't know how to break this news to you gently so I'm just going to rip it off like a plaster — Tom Holland has shaved off his hair. Like, all of it. Gone. Never to be seen again*.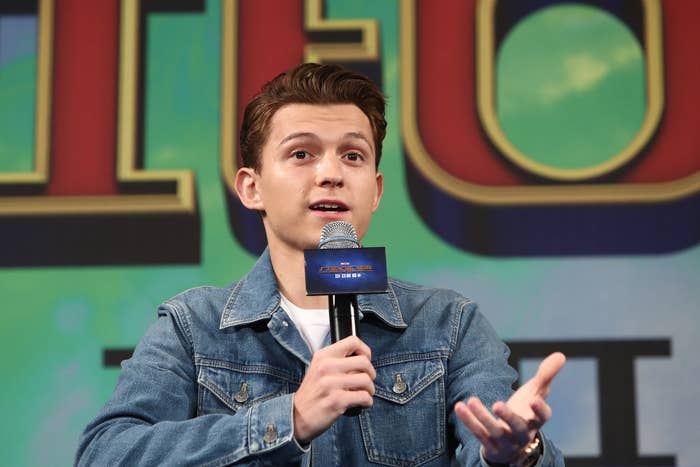 The news was revealed when a video of the Spider-Man actor made its way to the internet, showing Tom sending a message to a fan called Sabrina.
In the process of saying hello to Sabrina, Tom just casually revealed that he's basically bald now and I was absolutely not ready for it.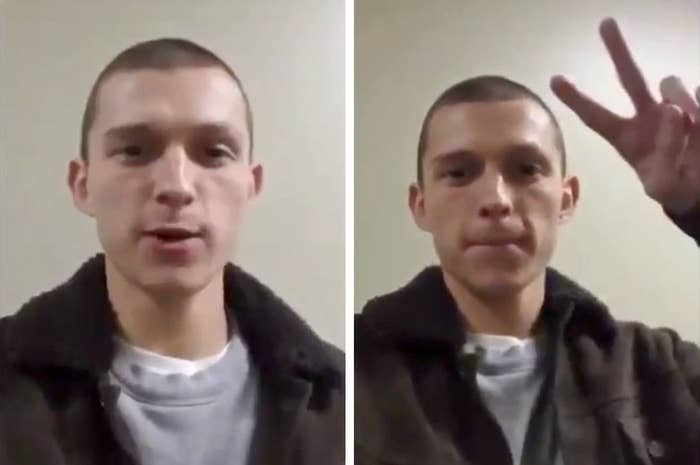 This picture was posted less than THREE weeks ago!
Of course, the comparisons have already started. This Eminem side-by-side is uncanny.
This is just rude and disrespectful though.
If recent pictures of the actor with fans are anything to go by, we can assume Tom and the clippers became good friends sometime in the last couple of days.
But why has this happened? Did Tom shave off his hair to rebel against his warring parents — Marvel and Sony — who've only recently made up and agreed to share custody of their son? Well, not quite...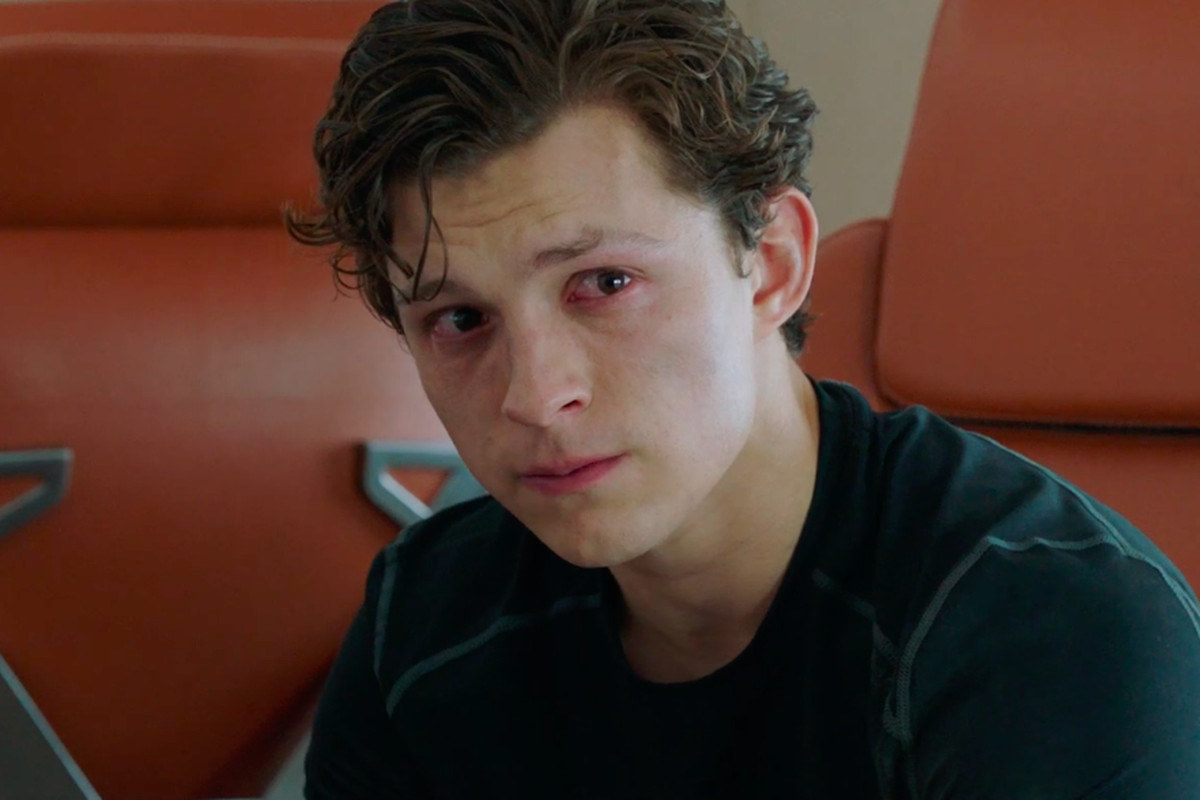 It turns out that Tom is about to begin shooting a new movie called Cherry, which also stars Bill Skarsgård and will be directed by the Russo brothers, who've worked with Tom in the past on Marvel movies such as Infinity War and Endgame.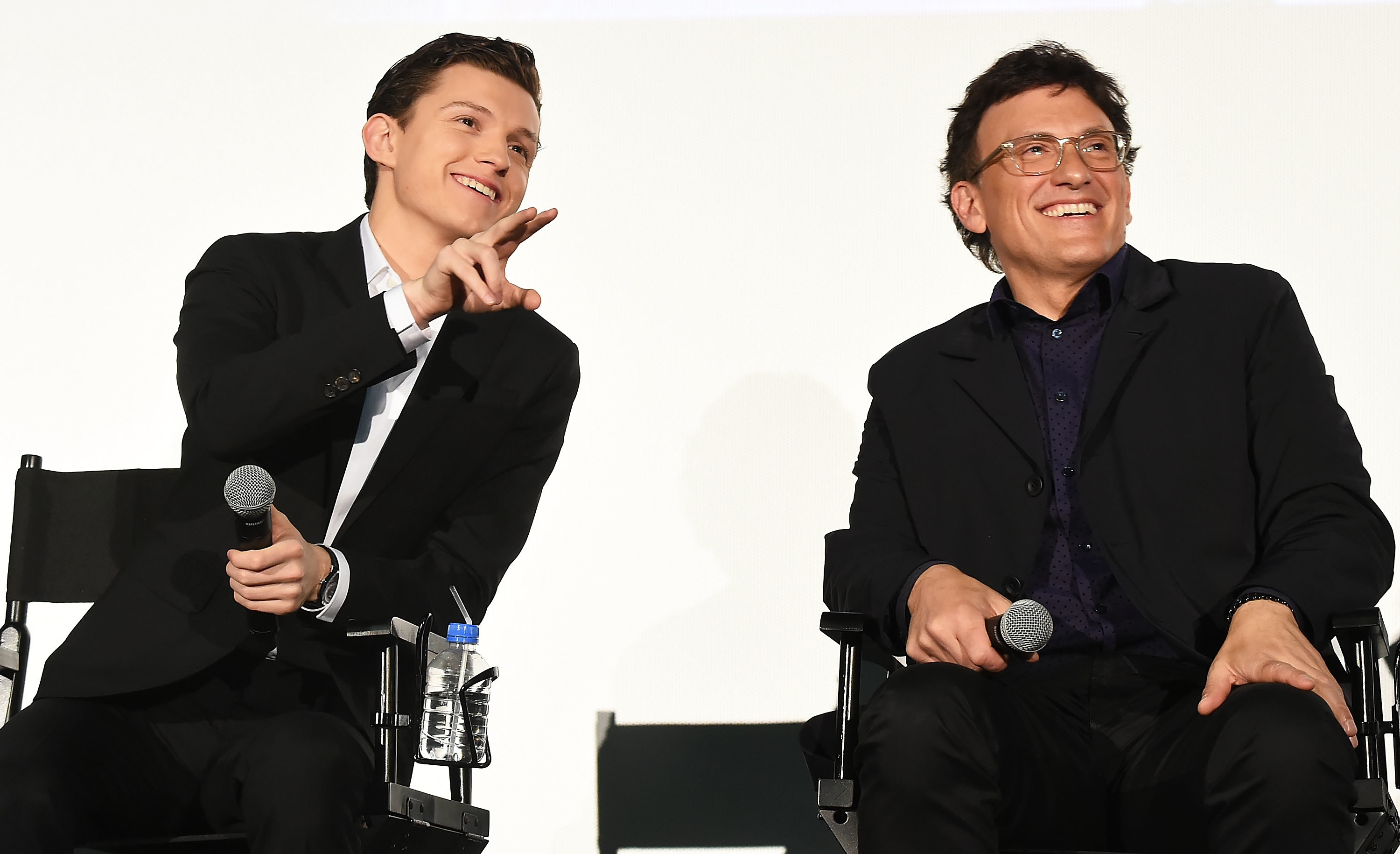 According to its IMDB page, Cherry is centred around "an army medic suffering from post-traumatic stress disorder" who "becomes a serial bank robber after an addiction to drugs puts him in debt".
So we can probably expect to see Tom's hair again after filming for Cherry has wrapped. But, until then...