Tiffany Haddish Just Claimed An Actor Bit Beyoncé In The Face At A Party
This story gets wilder and wilder.
Tiffany Haddish has had a meteoric rise to fame, particularly since starring in one of the biggest movies of 2017, Girls Trip.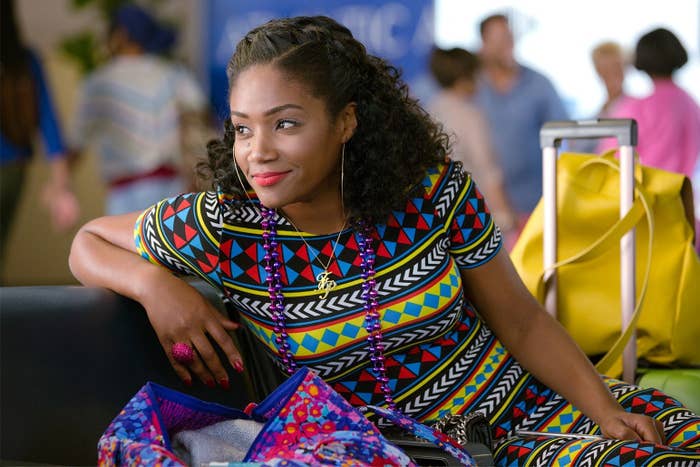 And Tiffany has been taking advantage of her new A-list credentials, scoring invites to a bunch of parties, including an after-party held for Jay-Z's 4:44 tour, where she met the actual queen herself, Beyoncé.
But it turns out that celebs are just like us because this party had THE👏🏽MOST👏🏽DRAMA, and Tiffany hasn't been shy about revealing all the details. Get your cups out, we've got some tea to spill.
To catch you up to speed, it all started when Tiffany revealed that she had beef with another actor at the party. According to her version of events, Beyoncé stopped Tiffany from fighting, and to calm the situation down, took this selfie with Tiffany instead.
But then, in an interview with Uncensored, Tiffany revealed more to the story, claiming that she saw the other actor openly flirting with Jay-Z.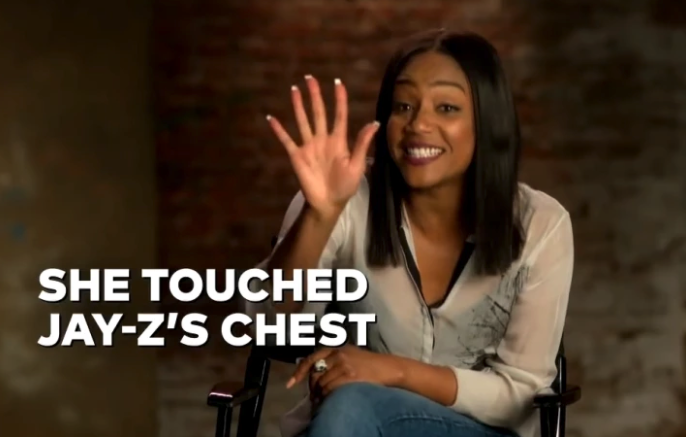 And Beyoncé apparently wasn't too happy about that...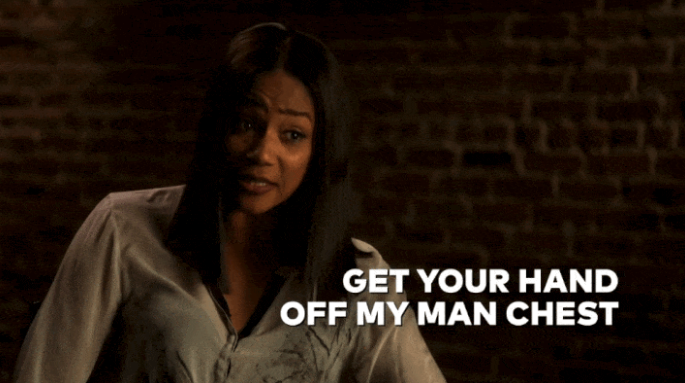 But Beyoncé was also said to be mad about Tiffany telling the story in the first place. In a song released after the incident, some people thought Bey threw some shade in Tiffany's direction when she rapped: "If they're tryna party with the queen / They gon' have to sign a non-disclosure".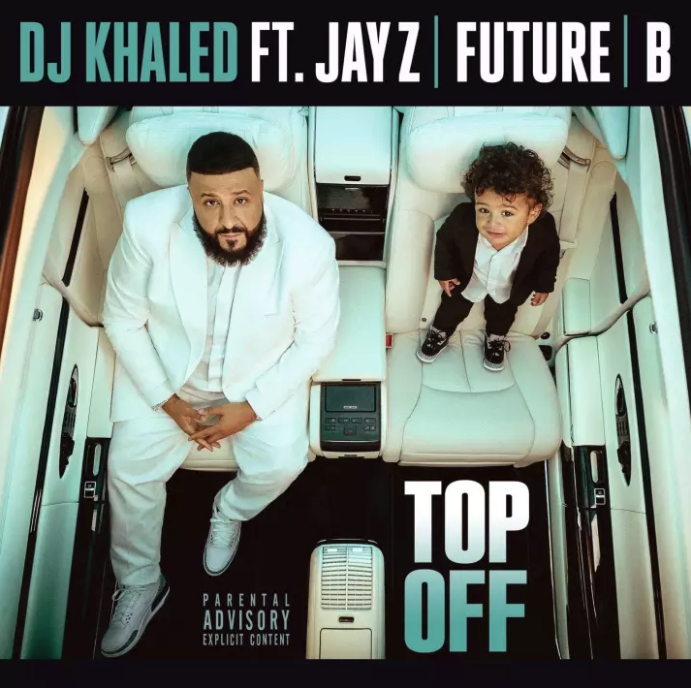 Tiffany then referred to the lyric on Twitter, saying: "I will sign a NDA any day for Beyoncé."
So that brings us to today, when GQ published a new interview with Tiffany. And yep, there's more to the story. Over to you Tiffany...
There was this actress there that's just, like, doing the mostest. She bit Beyoncé in the face.
Just in case you didn't get that, Tiffany Haddish claimed an actor BIT Beyoncé Giselle Knowles-Carter. In the face.
According to Haddish, Bey "stormed away" to tell Jay what had happened. Haddish said a friend of Beyoncé's then came over to her to say what we're all thinking right now: "Can you believe this bitch just bit Beyoncé?"
So, like a true member of the Beyhive, Tiffany wanted to fight the actor, and that's when the selfie happened. Rounding off the story, Tiffany said:
Near the end of the party, Beyoncé's at the bar, so I said to Beyoncé, 'Did she really bite you?' She was like, 'Yeah.' I was like, 'She gonna get her ass beat tonight.' She was like, 'Tiffany, no. Don't do that. That bitch is on drugs. She not even drunk. The bitch is on drugs. She not like that all the time. Just chill.'
GQ contacted Yvette Noel-Schure, Beyonce's representative, about the incident but were told: "I absolutely cannot comment on any of this, as I have no knowledge."
So I guess we should all wait for the next Tiffany Haddish interview to find out the rest of the story, because this drama gets juicier by the day.
BuzzFeed have also reached out to representatives of Beyoncé for comment.