If you didn't know Michael B. Jordan before Black Panther, then 1) you weren't really living, and 2) you definitely do now.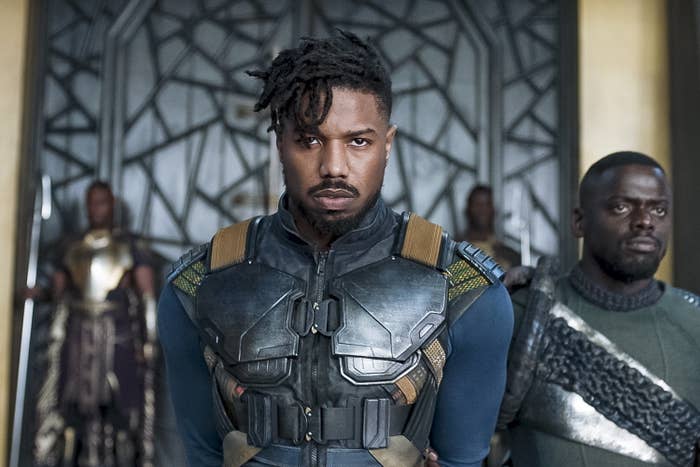 Because if you've been using the internet at all since Black Panther was released, you'll know that everybody is thirsting so goddamn hard over him atm.
Anyway, someone on Twitter had clearly had enough of the fact Michael Bae Jordan was receiving all of the thirst without sharing it, and so tried to tweet a few "facts".
But you should know better than to come for Killmonger. Michael was not having it at all, and replied with an expert "first of all..." clapback.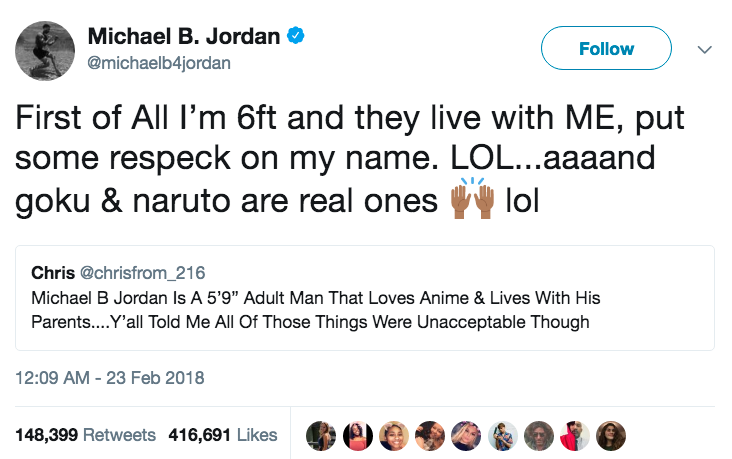 Did you hear that? Michael Bae Jordan is a whole 6 feet. His parents live with HIM, not the other way round. And yes, he loves anime.
To say people loved it was an understatement.
Even Chrissy Teigen had a LOL about it.
So next time you think of coming for Michael Bae Jordan... Don't.