OK, so, I am confused about the latest Selena Gomez and Bella Hadid ~situation~ which isn't a great start considering I'm about to explain it to you but still, we move!
Let's start from the beginning. Bella Hadid, model and younger sister of Gigi, used to date the Weeknd.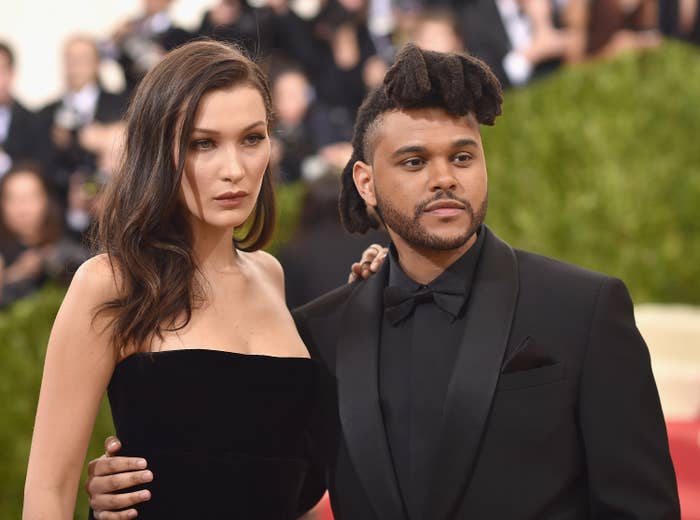 But when they broke up, a whole heap of drama ensued because it suddenly looked like Abel had moved on with none other than Selena Gomez.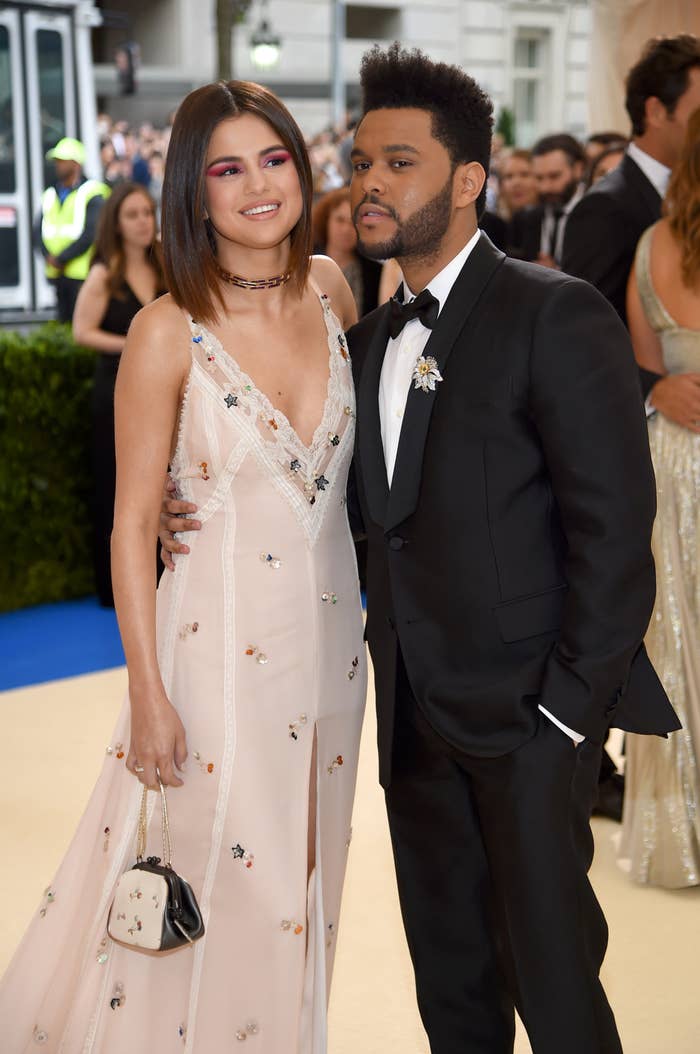 After pictures of the two making out hit TMZ, Bella unfollowed Selena. She still followed Abel though, so not sure what happened there.
Long story short: Selena and Abel broke up, Abel and Bella got back together, Abel and Bella broke up, and now reports say they're dating again. According to Abel's reps, however, the two are just friends.
But where do things stand with Bella and Selena? Well, they're in a pretty good place actually. Earlier this year, Bella liked a picture of Selena on Instagram, which basically proves there are no hard feelings.

Oh, and Selena re-followed Bella* on Instagram earlier this month, so that's that. Everything's fine and dandy...right?
Well, maybe not, and this is where our new drama starts. SO, Bella recently posted a picture on Instagram that, along with a billion other people, Selena decided to like.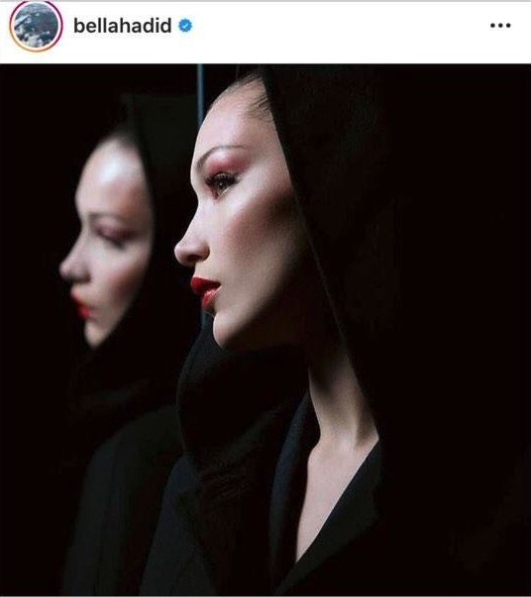 However, after Selena left a comment on the post too, Bella deleted the picture entirely.

Now, I personally delete Instagram pictures all the time for no good reason at all, so this didn't seem like anything to lose your mind over. However, the internet will be the internet and, of course, assumptions were made.
In fact, when someone pointed out that "Ms Hadid" had deleted the picture, Selena responded with a crying emoji, which only gave fuel to the internet's conspiracy theories.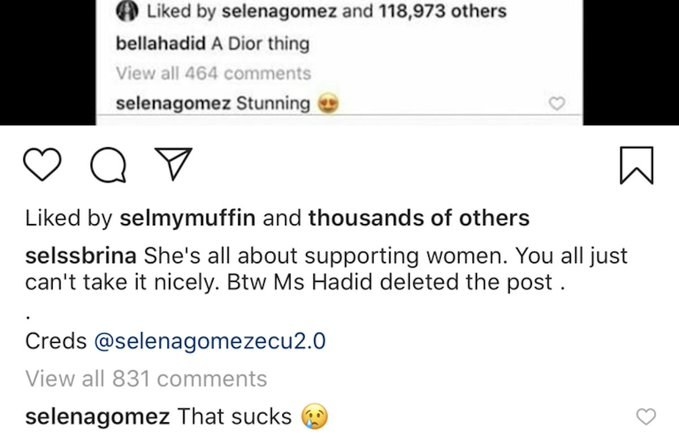 However, after seeing the drama escalate online, Selena took action and jumped into the IG comments of another post to defend Bella and apologise for the misunderstanding.

I still have no clue how we got to this point but the moral of the story is that there's no drama to see here. None whatsoever!