Ruby Rose posted a graphic three-minute video of recent neck surgery on Instagram this weekend, revealing that performing stunts had left her at risk of becoming paralysed.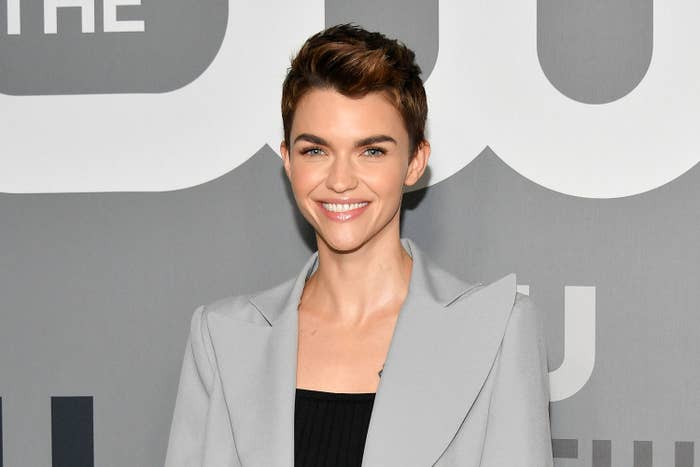 Back in August, while promoting the upcoming TV series Batwoman, for which she plays the titular character, fans noticed a scar on Rose's neck.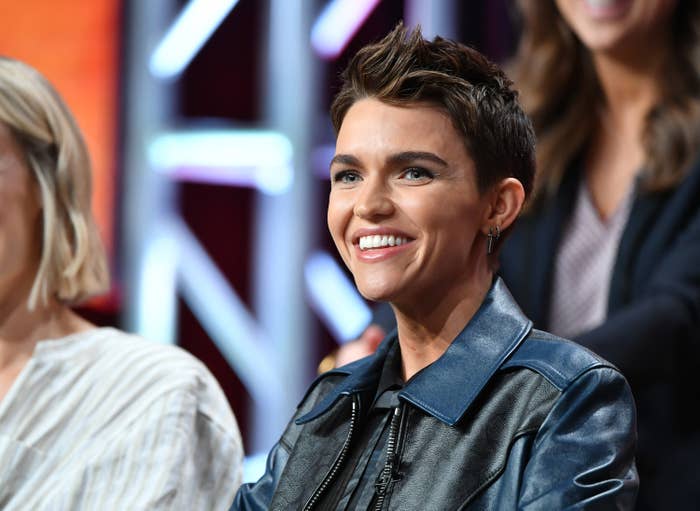 Now, Rose has revealed that the scar is a result of the emergency neck surgery, which she underwent after "[herniating] two discs" while doing stunts on set.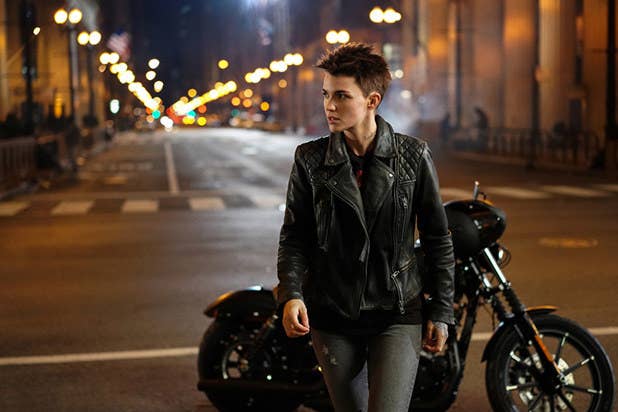 "A couple of months ago I was told I needed an emergency surgery or I was risking becoming paralyzed," Rose said on Instagram. "I had herniated two discs doing stunts, and they were close to severing my spinal [cord]."
Proving to still have a sense of humour about the situation, Rose said that she had let the doctors film the surgery after "that [Grey's] Anatomy episode where they left a towel in a patient".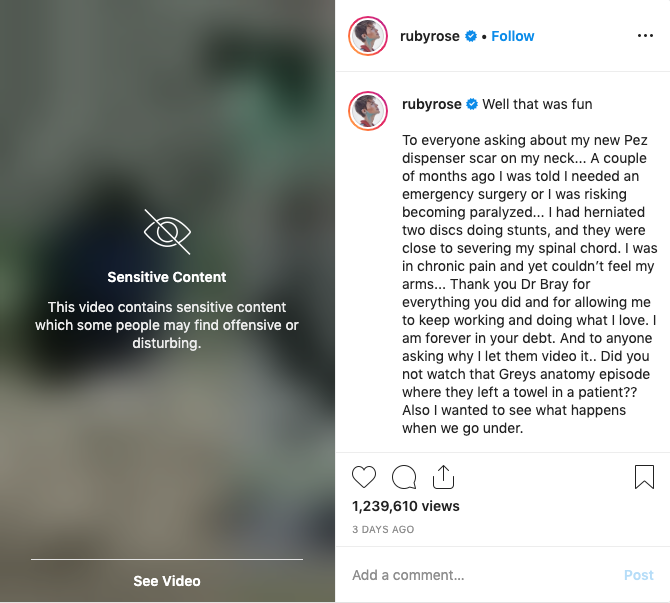 In a less-graphic version uploaded to YouTube, Doctor Bray, who performed the surgery, explained that Rose had injured two discs and ruptured one, which was "badly compressing her spinal cord".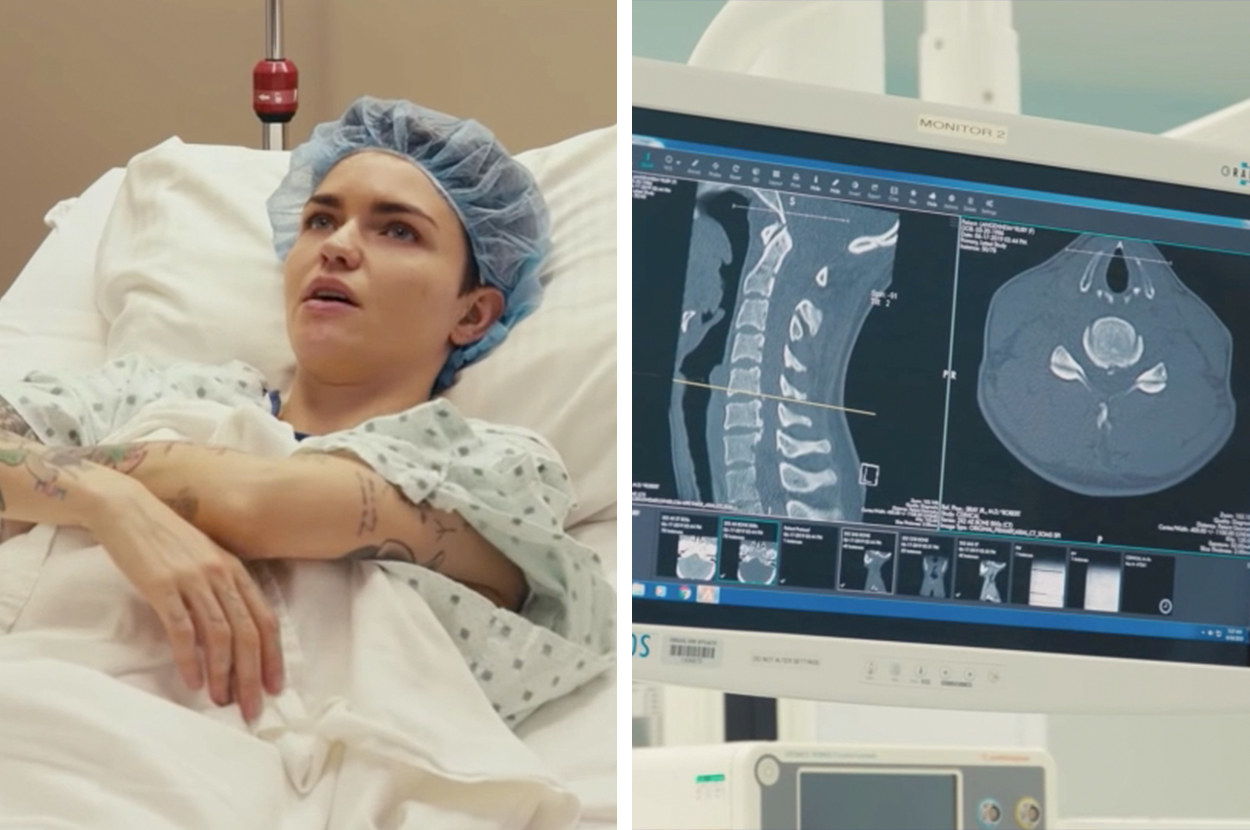 After replacing the injured discs with two artificial ones, Bray said he had high expectations that Rose would be able to continue doing the stunt work required for Batwoman.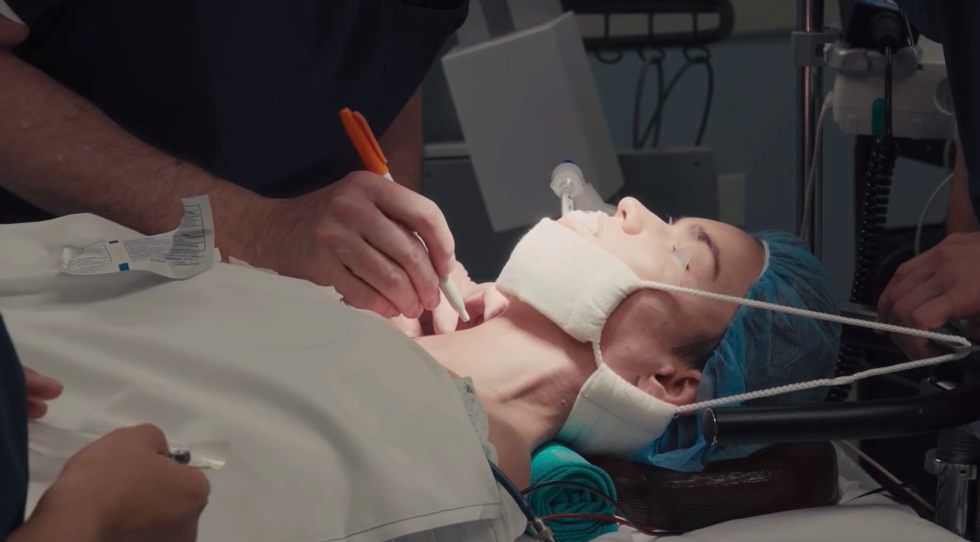 It wasn't long after the surgery that Rose was up and moving around, apparently already feeling the positive effects of the operation.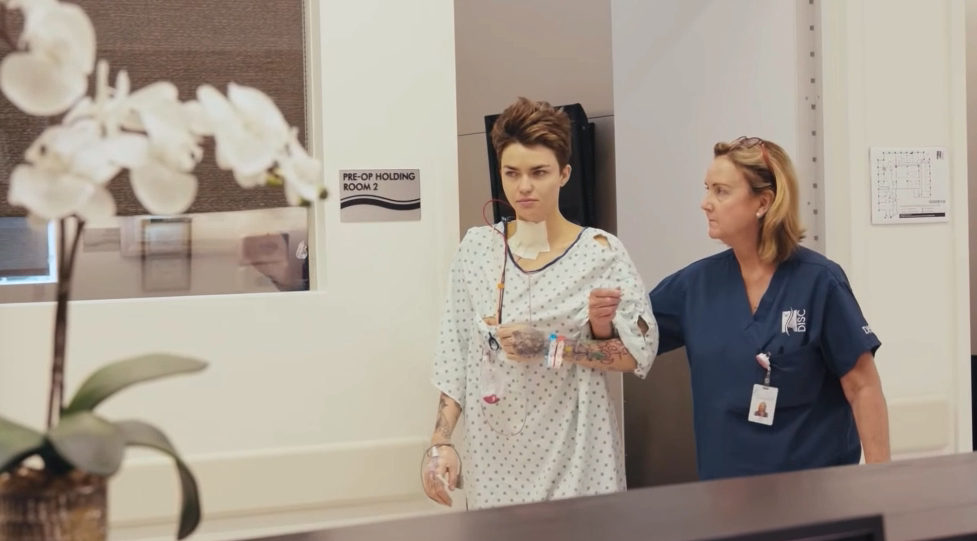 Rose will take on the role of Kate Kane/Batwoman in the upcoming CW series, which is set to air in early October.