So in case you were in any doubt, Rihanna owned the Grammys on Sunday night, winning her ninth award for Best Rap / Sung Performance with Kendrick Lamar.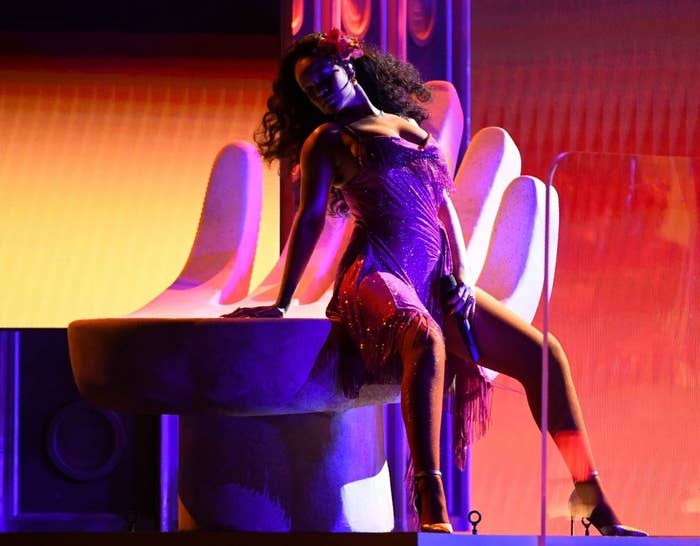 Not only that, but she looked like an absolute goddess the whole night, especially when she performed "Wild Thoughts" alongside DJ Khaled and Bryson Tiller.
But something you might not know about the dress she performed in, a sparkling pink number designed by Adam Selman, is that it had 275,000 crystals in it.
Let's just take a minute to comprehend that, shall we? That's more than double the population of Reykjavík, the capital city of Iceland. And that's more than 13x the capacity of Madison Square Garden, where she was performing on the night.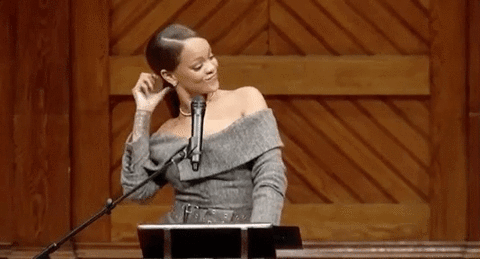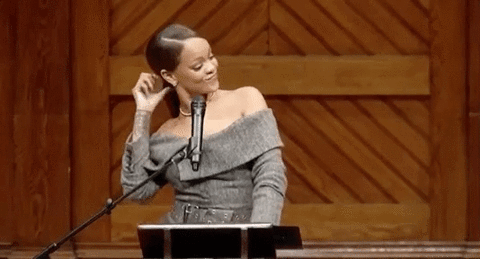 Now even a casual fan will remember the other infamous Rihanna dress that was also covered in crystals – the one she wore to the CFDA Awards in 2014, which was also designed by Adam Selman.
Well that dress had a final count of 230,000 crystals. In case your maths is a bit rusty, that means the pink Grammys dress had 45,000 crystals more, which is just very casual.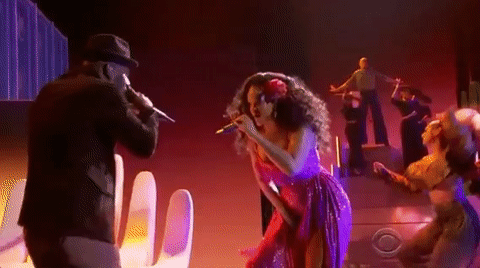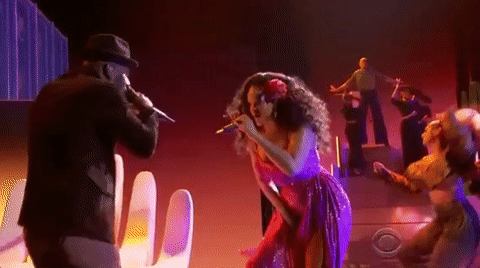 For the CFDA dress, the 230,000 crystals were HAND-SEWN in by 20 people, so we can probably assume that people hand-sewed the 275,000 crystals this time too. Let's just hope it wasn't the same people, they deserve a break.