Sometimes I actually sit and stare into the middle distance, thankful that I get to live in a time where she exists.
I've been doing this a little more often lately because Rih is really giving us everything. For a start, she was on the cover of the latest Vogue issue.
Then she hit up the Met looking like the actual Pope and absolutely killed the red carpet.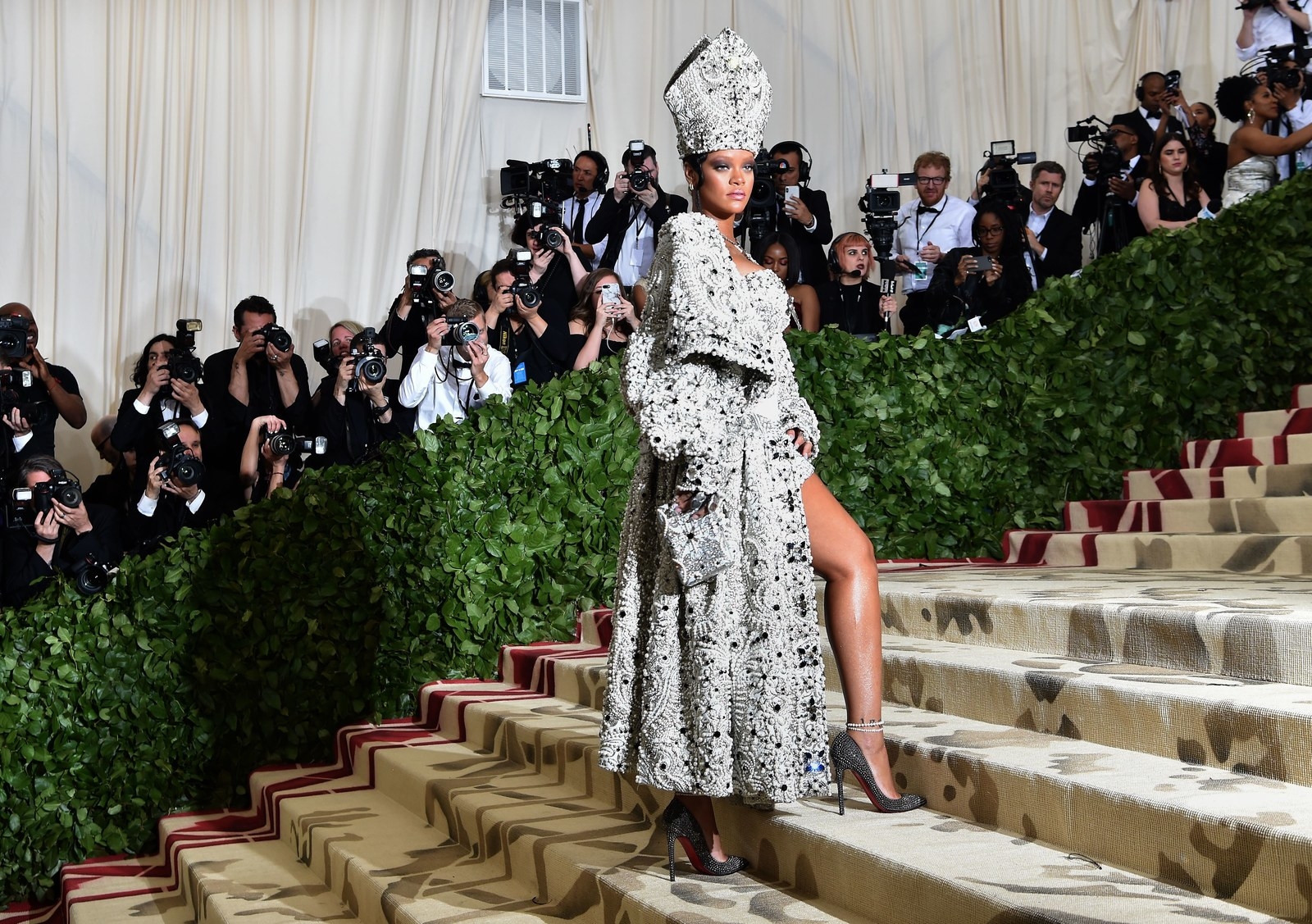 And let's not forget about her lingerie line, which is being released tomorrow!!!!!!
Vogue announced that the Savage X Fenty line will consist of 90 items, including four capsule collections, bras, underwear, robes, and... handcuffs.
Obviously once fans realised, they started losing their damn minds.
Rihanna has us shaken once again.