Remember When Rihanna Snuck A Hip Flask Into The Grammys? She Just Did It Again At Coachella.
I'll drink to that.
As always, Rihanna reigned supreme once more at the weekend, gracing Coachella with her presence and 🔥 looks.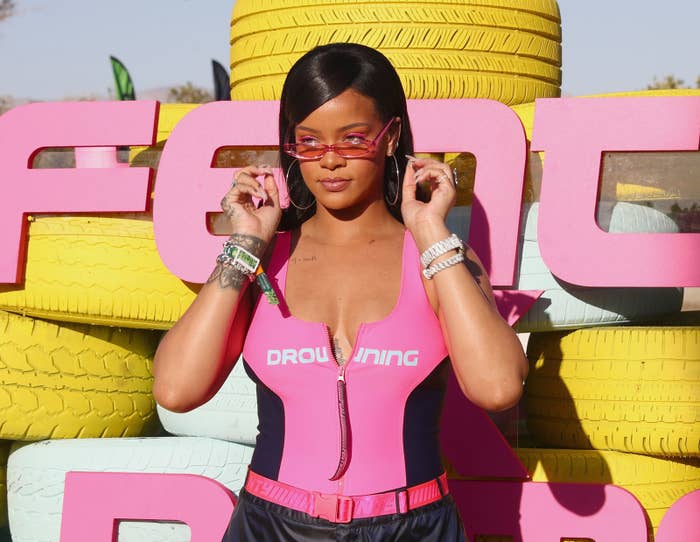 Her first look, which she wore to watch The Weeknd, was an all-white ensemble, complete with new '60s inspired hair.
To stan Beyoncé like everybody else, she went with a sheer number and thigh high boots.
And for Migos, she took inspiration from last year, when she wore a full bodysuit and mask made of crystals, and donned this fancy AF balaclava.
Now before we go any further, I'd like to remind you of the time Rihanna went to the Grammys and was seen in the crowd having a great time with a hip flask.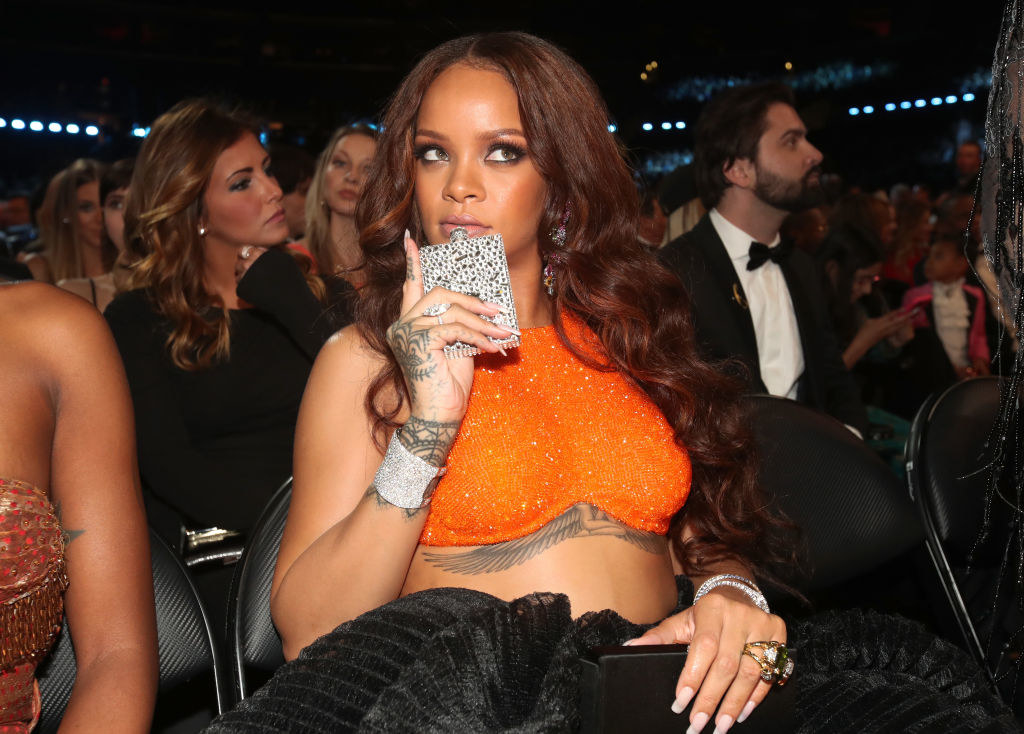 The reason I'm reminding you of this is because for her third outfit at Coachella, Rihanna actually had secret accessory.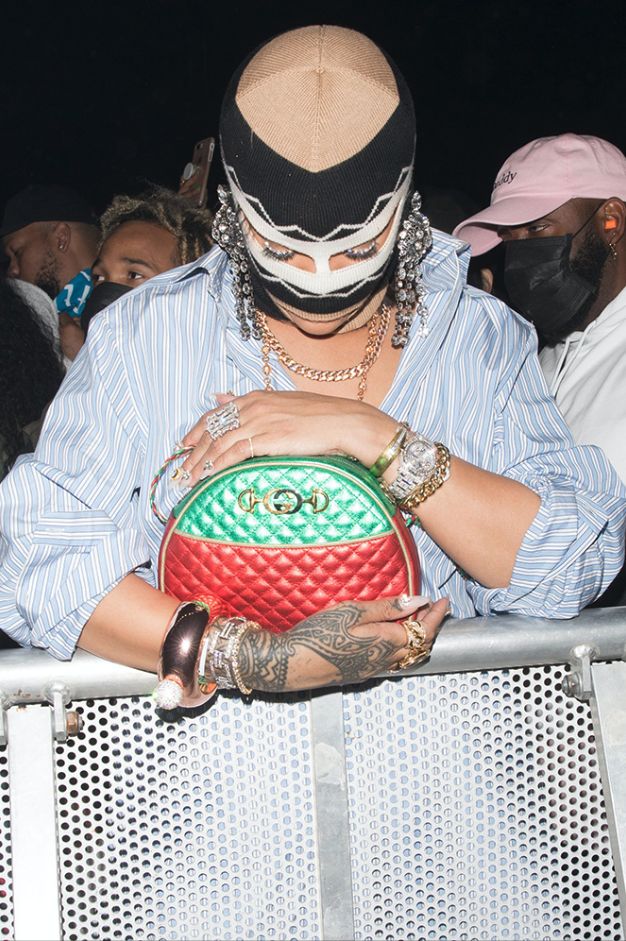 You just fill it up with your favourite drink, pop the lid on, and slip it over your wrist.
If you ask me, this is a better invention than the TV and internet combined. Keep slaying, Rih!