Somebody run the cold tap and give Drake a glass of water — he appears to be pretty thirsty and Rihanna's not having it!
Yep, the former couple had a little interaction recently when Drake started leaving comments to Rih during an Instagram Live and, obviously, people immediately had their eye emojis out.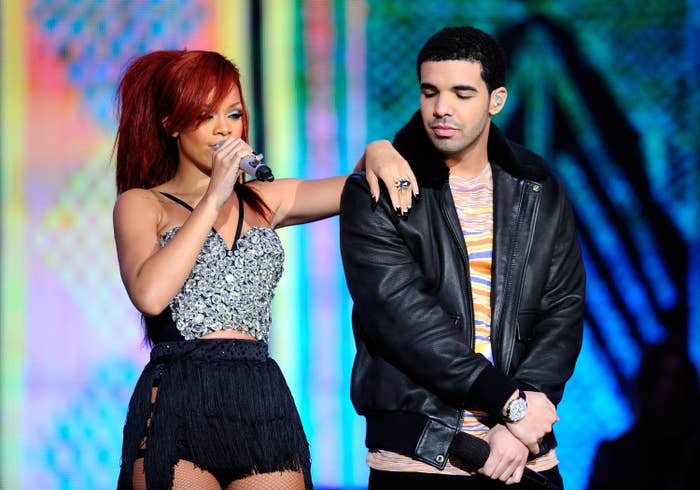 It all went down on DJ Spade's account when Drake commented: "Rih Rih, you can't buy your DJ a one Sonos speaker or something? Robyn you can't buy him a one hot spot?"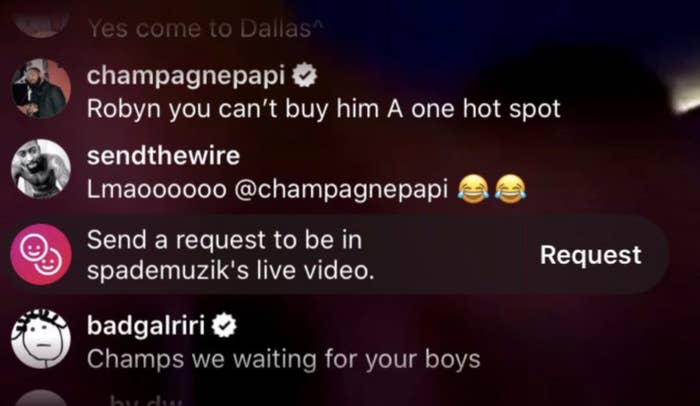 When the rapper continued to comment, Rihanna responded: "Give Drake some water."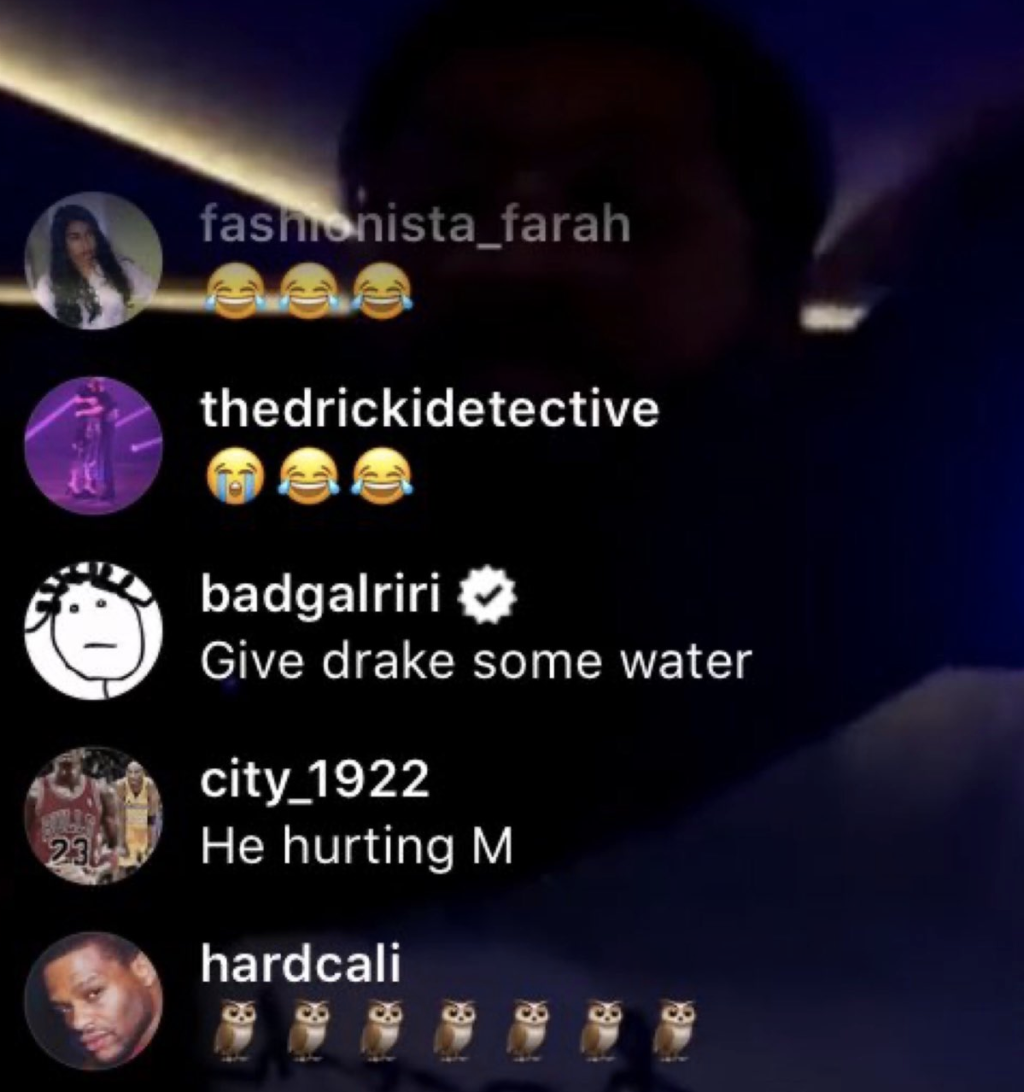 I like to think this was Rihanna, laying in bed in the middle of the night cackling at her own joke:
Drake, not one to be put off by a little roasting, laughed and replied: "Yo you have a bad attitude."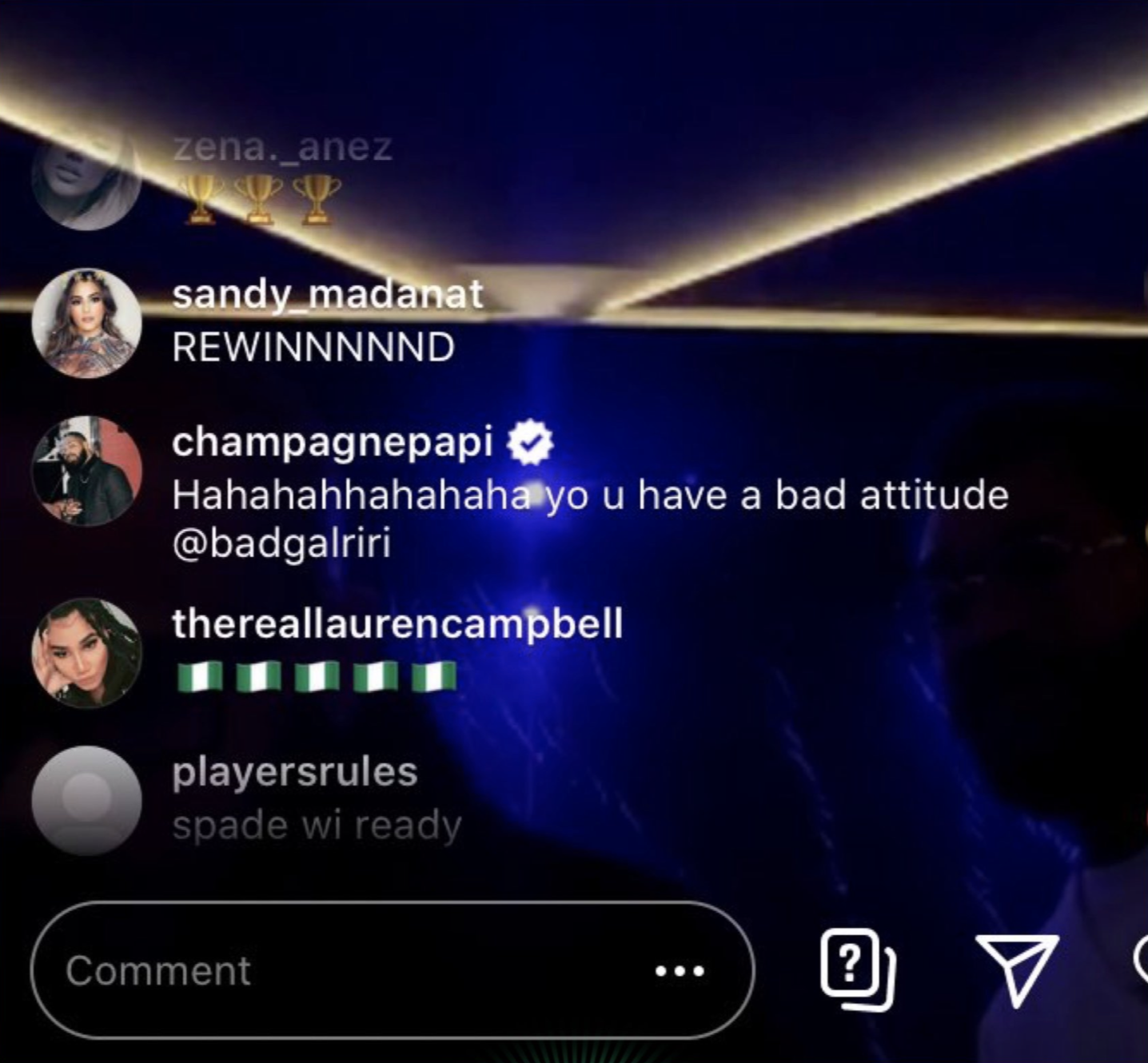 After a bit more back and forth, Drake then decided to roast Rihanna right back with a real sensitive subject. "Rihanna drop R12 right now," Drake joked, referencing the album fans have been waiting years for. Us fans were just collateral damage in that particular exchange.
Parts of the conversation appeared to be inside jokes between the two, so I'll just mind my business and drop this here for you to peruse at your own leisure.
Rihanna and Drake famously dated on and off for years, with the rapper even professing his love for her live on stage at the 2016 VMAs.
Anyway, back to what's important here. I'm with Drake on this one, Rih — drop the album immediately, we're desperate!