If you don't live on the internet, like me, then you might've missed the big news — Priyanka Chopra and Nick Jonas got married over the weekend!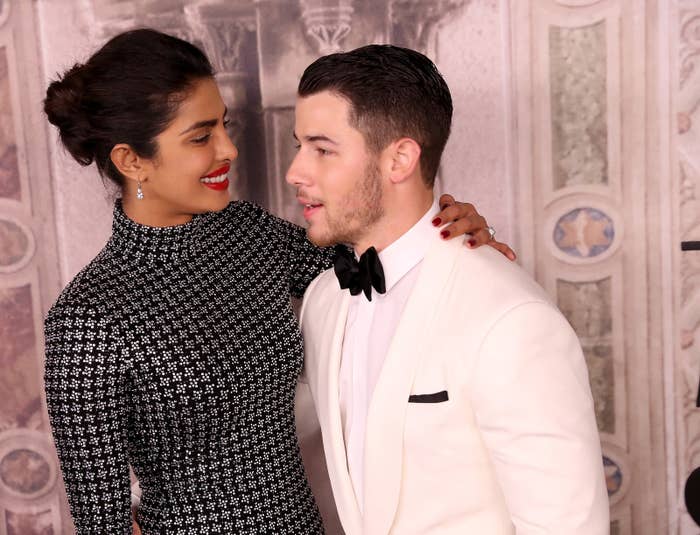 The couple got married at the Taj Umaid Bhawan Palace, and enjoyed an entire weekend of festivities, which included two ceremonies, each marking their different cultures and religions.
Now, we have seen some pictures from the weekend and frankly it all looked amazing. Just look how happy they are!
But although those pics are great, I think everybody was holding their breath to see Priyanka's two outfits for the Christian and Hindu ceremonies, and now we finally have them. BEHOLD!
One more time just for emphasis.
Priyanka wore a Ralph Lauren design, a cute nod to the designer who accidentally brought them together, and it apparently had over TWO MILLION pearl sequins.
But just wait a minute. You didn't think that was all, right? Oh no, after the Christian ceremony on the Saturday, Priyanka looked stunning in a red lehenga for the Sunday.
In complimenting captions, Nick wrote under both the pictures "happiest day of my life" while Priyanka said "and forever starts now".
TRUE LOVE DOES EXIST, WHO KNEW?!