Nick Jonas And Priyanka Chopra Just Revealed How They Got Together And It's So Damn Adorable
The couple are set to marry in India this weekend.
PSA: Nick Jonas and Priyanka Chopra are reportedly getting married tomorrow, Saturday 1 December. Here they are in India gearing up for the big day.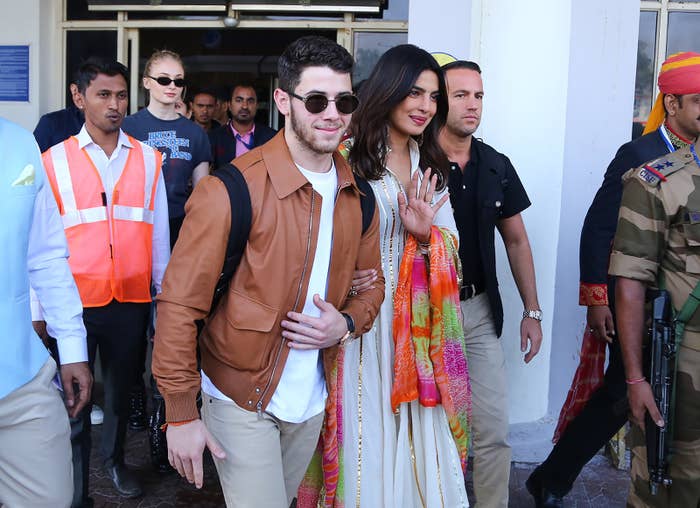 You'll probably remember the moment last year when rumours surfaced that the two were dating and everybody was kinda like, "...wait, what?" but here we are a year later and the couple seem more in love than ever.
But how exactly did this romance start? Well, the soon-to-be married couple marked their wedding by doing a joint interview for Vogue's January issue — very casual — and revealed all. Buckle up, because things are about to get real cute!
It turns out that the first time the pair properly met was at the 2017 Vanity Fair Oscars party, and when Nick saw Priyanka moving through the crowd, he quickly stepped into her path and GOT ON ONE KNEE IN FRONT OF EVERYBODY!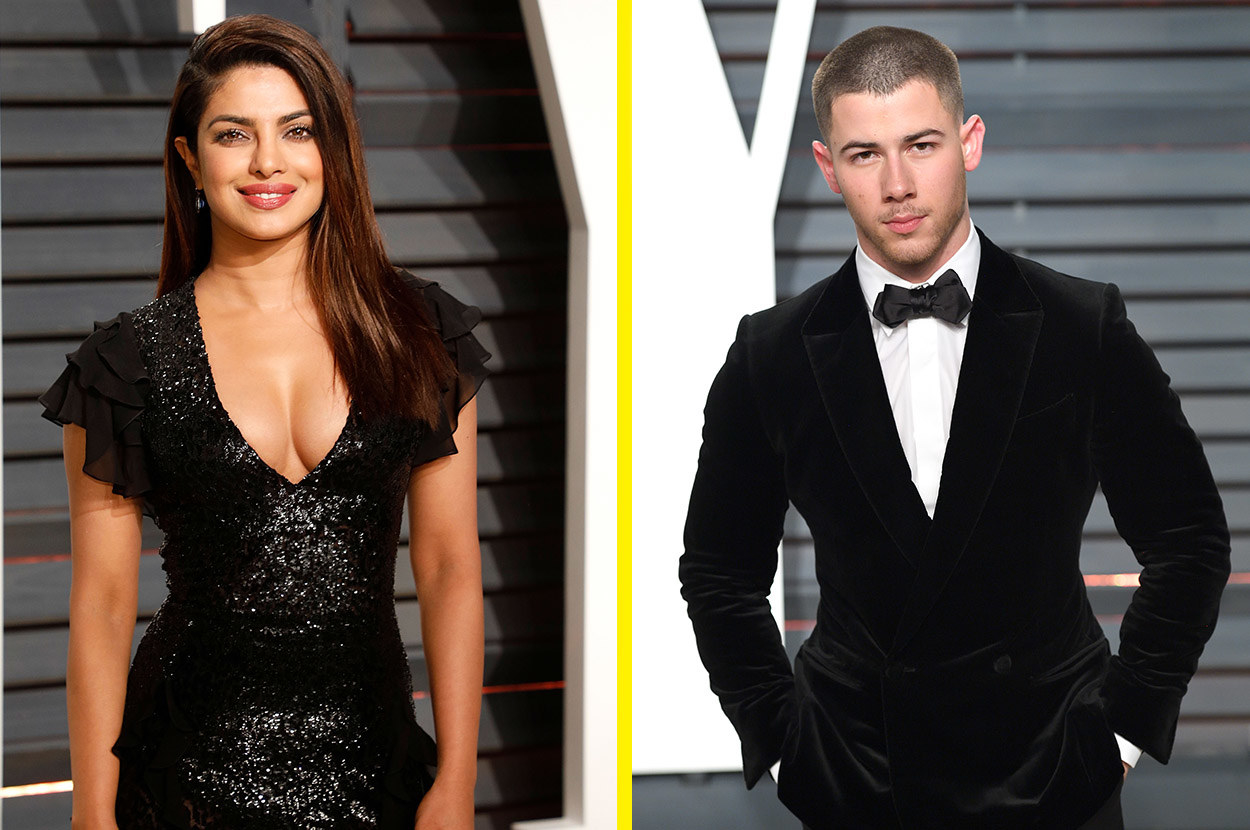 "I put my drink down, get on one knee — this is in front of a bunch of people — and I say, 'You're real. Where have you been all my life?' Like, loud." Really setting the bar high there, Nick.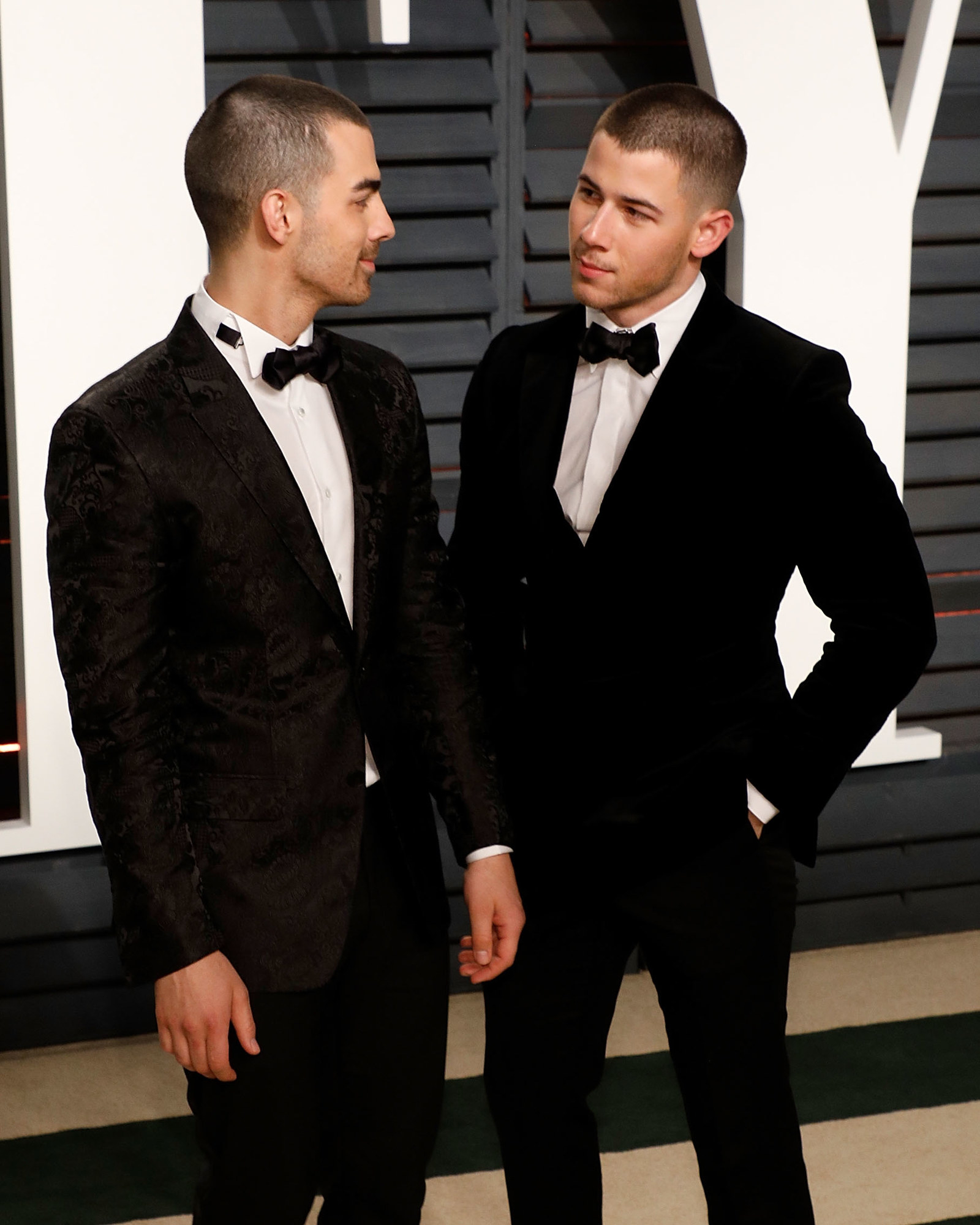 Apparently the bold move worked on Priyanka, who asked her manager to give her five minutes so she could have a drink with Nick, even though she had a waiting car and a flight to catch.
But this was before any of us caught on that something might be happening. That didn't come until the pair attended the 2017 Met Gala, posing for pictures together on the red carpet.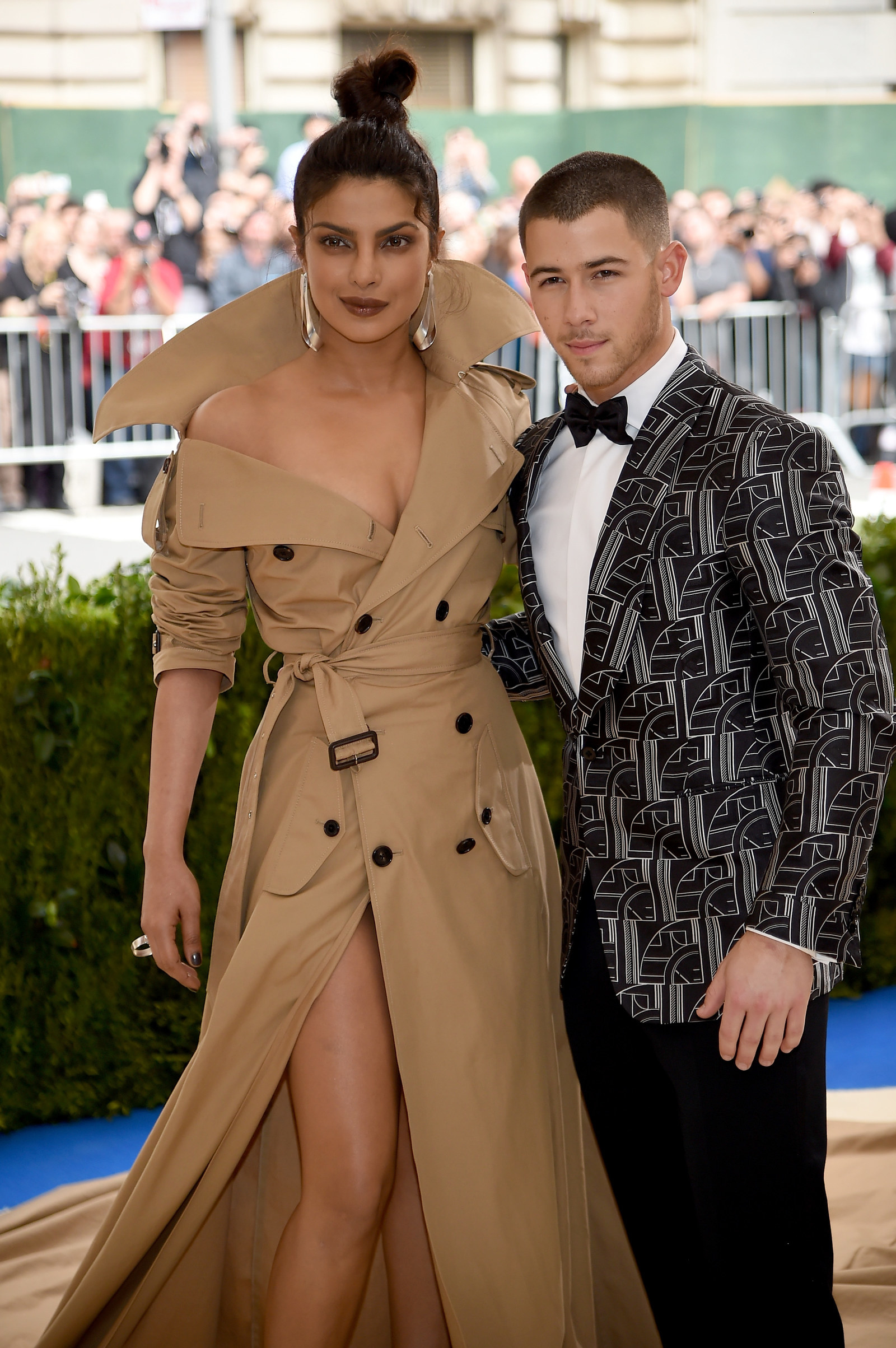 Even though Priyanka shut down rumours that the two were dating when she appeared on Jimmy Kimmel the same week, they'd actually been for a drink together the week before the Met, with Priyanka even inviting Nick over to her apartment afterwards...where her mom was home watching Law & Order in her pyjamas!
But if you think anything ~went down~ when the couple got back to the apartment, think again. Nick settled for patting Priyanka on the back before leaving. Smooth Nick, real smooth.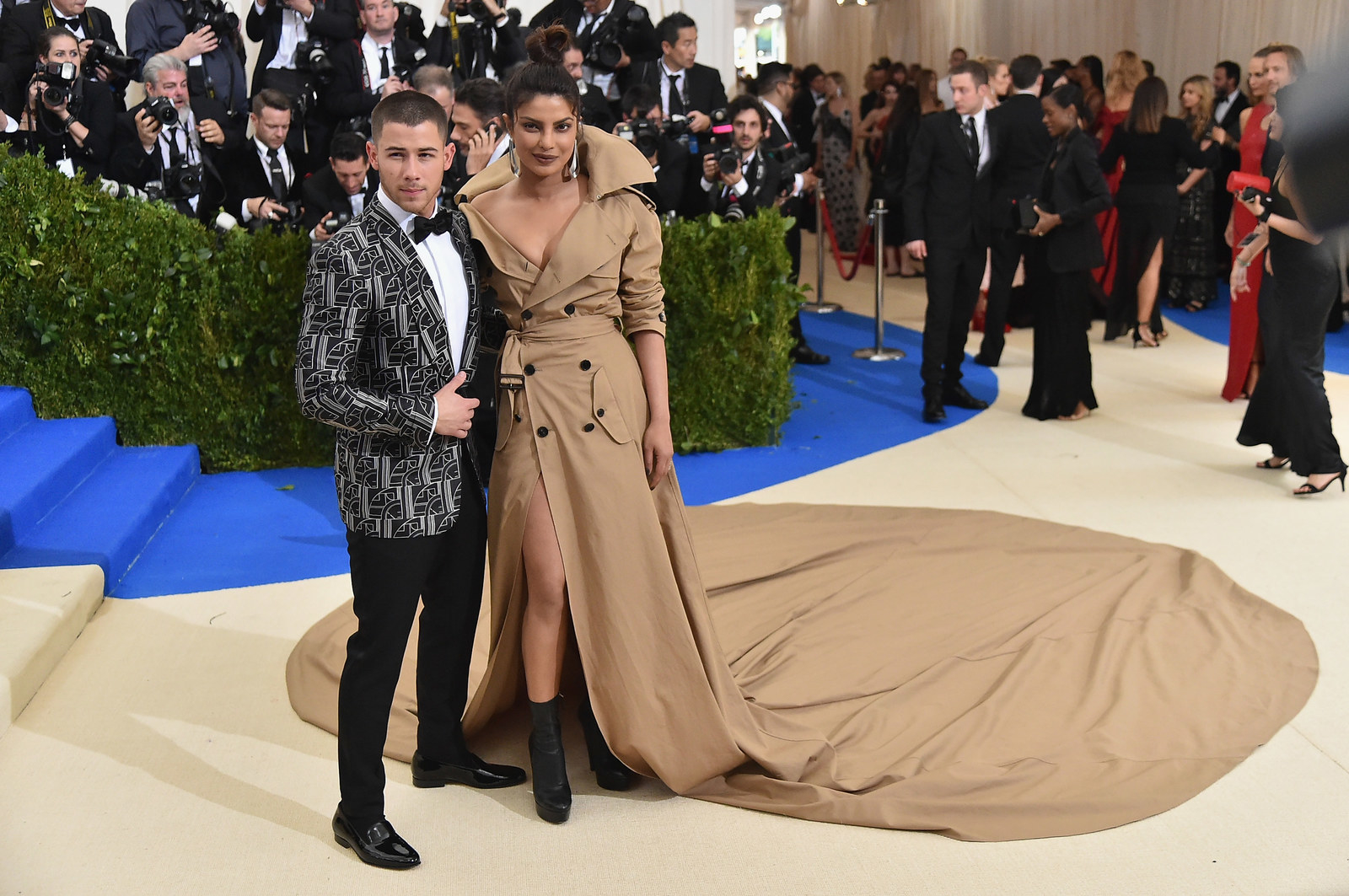 Obviously then the Met happened, and in the interview Joe Jonas reveals that he still has a picture of Nick at the end of that night, sitting on the floor looking like a "smitten, drunk kid".
So how many dates did it take before things got serious? Well, for Nick it didn't take that many at all, as he called his mom straight after the THIRD date and told her he was going to marry Priyanka.
And the rest is history, so they say! Nick proposed on a birthday trip in Crete, and here we are now with the big day imminent.
So, what do we know about the wedding? Details are pretty much locked away for now, but according to the same interview, Nick will "dress like royalty, as is customary" which will include a turban and a sword. He will also ride in on a horse.
Oh, and the two are getting married in the very fancy Umaid Bhawan Palace in India over a three-day celebration.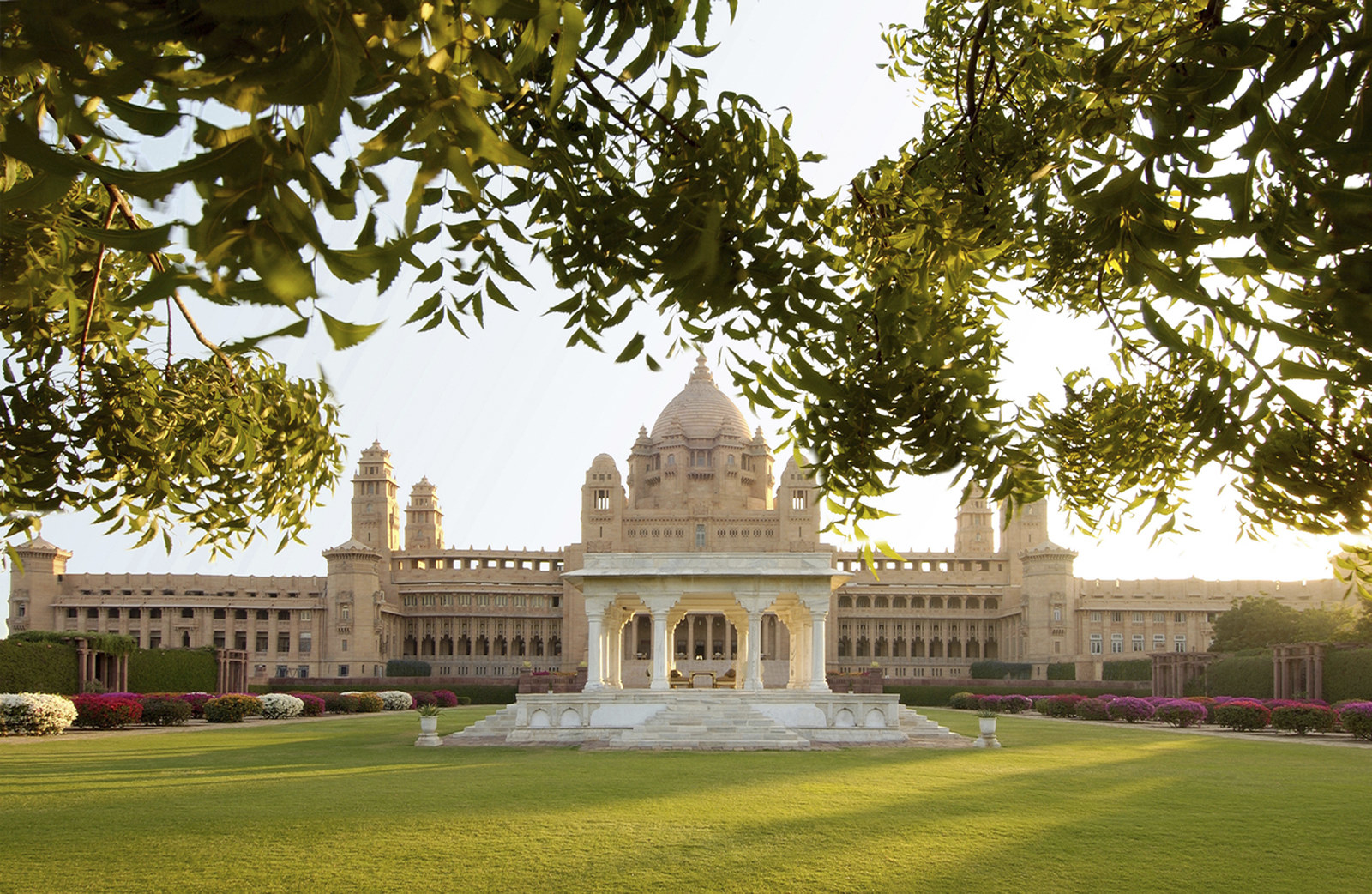 I guess all that's left to say is congratulations to the soon-to-be married couple!
You can read the full interview, which includes a great profile on Priyanka and her upbringing, as well as more details on their relationship, here and in Vogue's January issue.