Jessica Simpson recently sparked a backlash on social media after she posted a picture of her 7-year-old daughter getting her hair dyed.
The picture in question showed Jessica's daughter Maxwell with foils in her hair while a team of hairstylists posed in the background.
Showing off the finished result, Jessica revealed they'd drawn inspiration from Disney's The Descendants.
However, it wasn't long before negative comments started popping up. One said it was "sad to see a child this young getting her hair dyed" while another accused Jessica of "ruining" her daughter's hair.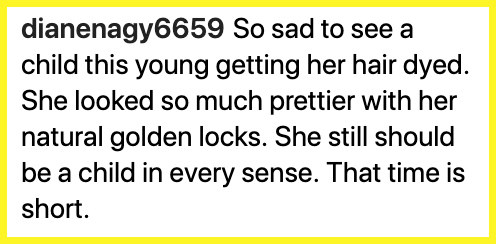 The comments were incessant, with people calling Jessica out for bad parenting and worrying about the damage the hair dye might cause.

But others came to Jessica's defence, calling people out for mum-shaming. This included parent police warrior Pink, who posted her own Instagram picture in support.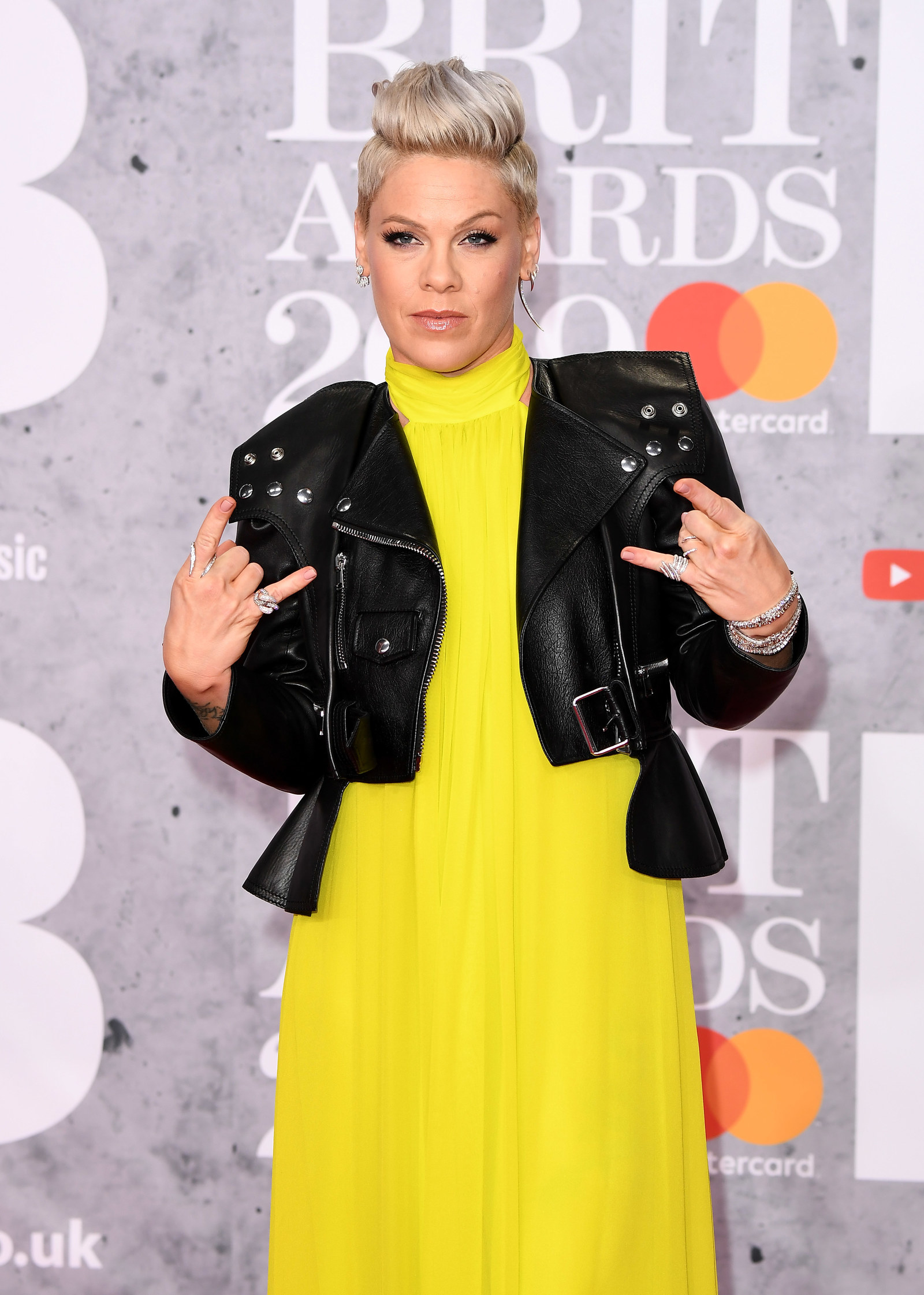 Sharing a photo of her daughter Willow getting her hair dyed, Pink said: "I heard people were bummed on Jessica Simpson for letting her seven year old get her hair colored. So we thought we'd share what we did yesterday."
To make her point clear, Pink added a bunch of sarcastic hashtags and disabled the comments under the picture for good measure.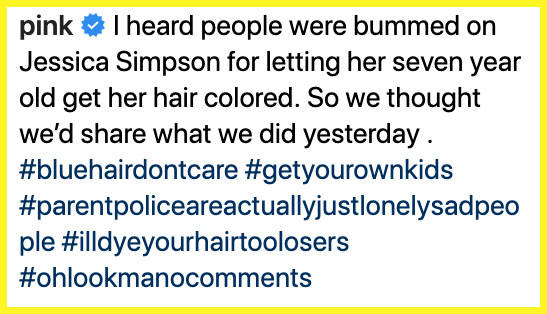 And only last month, Pink was forced to defend her kids after people criticised her for letting them run through a Holocaust memorial.
BuzzFeed News has reached out to Pink's representatives for comment.