Earlier this month, Pink was subject to intense online abuse after she posted a photo of her son without a diaper.
After being inundated with abuse, Pink took down the original photo, replaced it with one in which the bottom half of her son's body was scribbled over, and shared a lengthy caption in response to the trolling.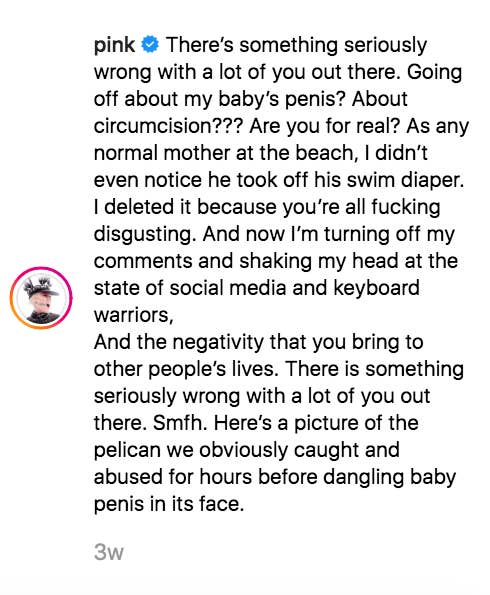 "There's something seriously wrong with a lot of you out there," she wrote, "Going off about my baby's penis? About circumcision??? Are you for real? As any normal mother at the beach, I didn't even notice he took off his swim diaper."
Pink then went on to disable the comments on the post, adding: "I'm shaking my head at the state of social media and keyboard warriors, and the negativity that you bring to other people's lives."
Well, Pink has now opened up about the story behind the post, revealing it devastated her to the point where she's decided not to share photos of her children anymore.
Speaking on The Ellen Show, Pink began by saying that the post had come about because of an "incredible" encounter with a pelican during their family vacation.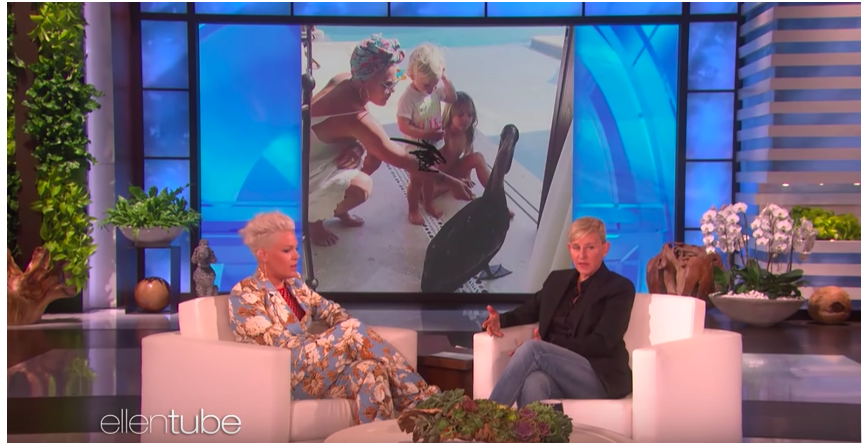 She went on to say that while she didn't find it a big deal, some of the abuse was extreme enough to suggest that child services should get involved.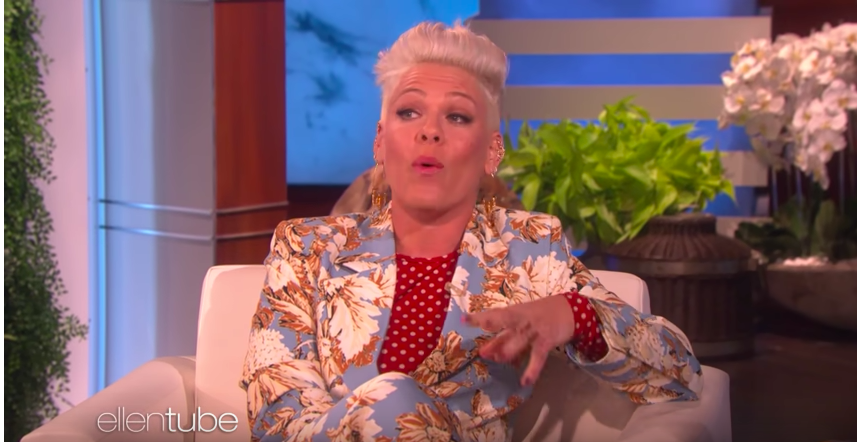 Pink said she went on to cry "so hard" over the abuse, explaining that while her family is her proudest achievement in life, she won't be sharing images of her kids anymore.